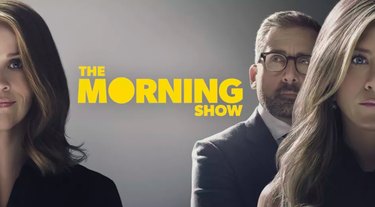 Who here is watching The Morning Show? It's one of the first TV shows released by Apple TV Plus, and is a drama that explores a sexual harassment scandal at a morning news show not unlike The Today Show. Jennifer Aniston plays one of the show's legacy anchors, and Reese Witherspoon is the green new talent who comes in to replace Steve Carell (the show's old anchor, fired for sexual misconduct). Witherspoon's character is new to New York City and the network has been putting her up in a hotel. In the most recent episode (November 15), the network moves her into a new hotel, and ... wow.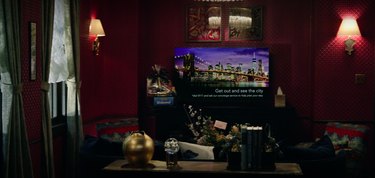 Witherspoon's new room is a spacious suite on a high floor, with sweeping views of the city and a rich, maximalist, almost Victorian-inspired aesthetic. We immediately thought: We'd like to go there. So where is this hotel?
As far as we can tell, the hotel is fictional. As Witherspoon passes by her room's TV, you can see a logo for the "Archer Gray Hotel." A Google search for "Archer Gray Hotel NYC" doesn't pull up a match, however ...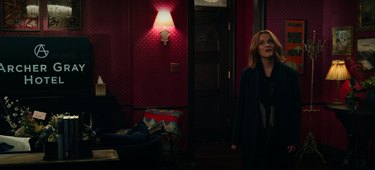 There is a match for Archer Hotel, and there are some parallels to this IRL location. Name similarity aside, it's not far from the Empire State Building, which can be seen outside of Witherspoon's bedroom window. (Which, we also gotta say: A clawfoot bathtub in a bedroom, with city views? We are here for this.)
We love the suite's use of darker colors, damask wallpaper, and layered textures. While it might be tough to say the hotel's decor is a reflection of Witherspoon's character, it does say something about her situation: She's clearly shocked by the opulence of the room, which goes along with her constant questioning of whether or not she should be in this world in the first place.
Hopefully, as the show progresses, we'll be able to find out more about the sets and interiors.