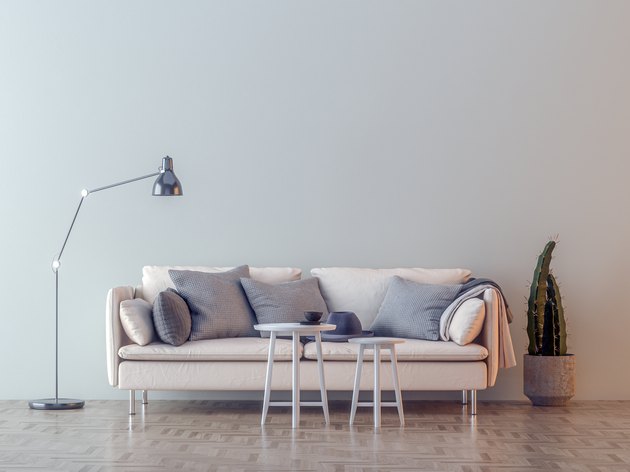 You know that quaint Airbnb you just booked for your upcoming girls' trip? It might not be all it's cracked up to be — or even exist at all.
After the publication of a recent exposé by Vice, Airbnb is under fire for what seems to be a rash of fake listings across the site, perpetuated by a nationwide ring of fake hosts. Those who have been scammed accuse Airbnb of failing to protect users, and this has led to questions about the company's verification process and refund policy.
The scam works like this: Scammers make a fake listing with photos of any house they wish, along with other bogus details. After a potential guest arrives in the city, the scammer calls the user and asks if they would be OK switching to a different, but larger property. The scammer typically claims that the original booking is flooded or undergoing some other maintenance.
The second property is typically in disrepair and not at all like what the guest originally booked. The next day, the "host" usually calls again, claiming that the original property still isn't ready, and that someone else is renting out the second property, and that they will need to check out. When the Airbnb user then cancels, the host is entitled to keep the full cost of the reservation.
For those who have been scammed, Allie Conti, author of the Vice article, reports that Airbnb rarely refunds the entire cost of the booking. Conti received only $399 back on a $1,221.20 reservation.
"Engaging in deceptive behaviors such as substituting one listing for another or leaving fraudulent reviews are clear violations of our community standards and we take those reports very seriously," said Ben Breit, part of Airbnb's public affairs team, in an email to Hunker. In light of the news, Airbnb is making a number of changes to its platform and website in an effort to reclaim users' trust.
"Starting now, verification of all 7 million listings on Airbnb will commence. Homes will be verified for accuracy of the listing (including accuracy of photos, addresses, and listing details) and quality standards (including cleanliness, safety, and basic home amenities) and those that meet our high expectations will be clearly labeled," said Brian Chesky, Airbnb's co-founder, CEO, and head of community, in an email to employees, according to Vice. He promised that by Dec. 15, 2020, every home and host on the site would be reviewed.
The email goes on to say that the company will also be creating a 24/7 "neighbor hotline" that anyone — not just users of the site — can call to report concerns, as well as a new "guest guarantee" that protects users from arriving at a home that doesn't look as good as the listing made it out to be.
Until listings are verified, guests can avoid scams by reading past host reviews and flagging Airbnb if anything seems amiss. In Conti's case — and that of other guests she interviewed — all the renters noticed reviews that alluded to a bait and switch, a useful clue in retrospect.
---
Laura is a New York City-based freelance writer who writes about travel, food, and design. Her work has appeared in Architectural Digest, Bon Appétit, GQ, Condé Nast Traveler, and more. She's a sucker for a good curbside furniture find.
View Work