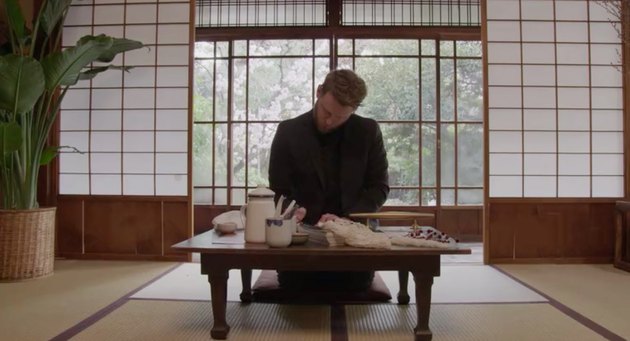 The Fab 5 returned with Queer Eye: We're in Japan! and transformed the lives of four people, including giving their living spaces a major makeover. We always look forward to seeing what designer Bobby Berk does next, and this season presented a specific challenge: small spaces. Many of the Queer Eye nominees lived in spaces with a limited square footage, so Berk needed to get creative. Thankfully, he's already a pro at small-space designing.
We paid close attention during the episodes to see what elements might be easy to recreate. Here are our favorites:
1. Use stairs for extra storage.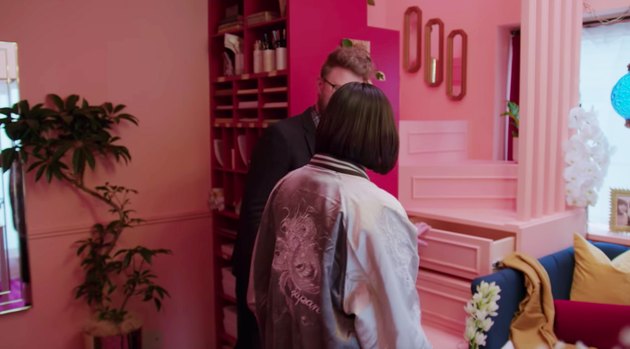 Naturally, using (or creating) an elevated portion of a room can make it feel bigger. For Kae and her sister's room in "The Ideal Woman," Berk separated their beds, putting a mattress in the upstairs area. Not only that — the stairs on the way to this sleeping nook were actually drawers for extra storage.
2. Take advantage of a small closet space for a variety of functions, including vignettes.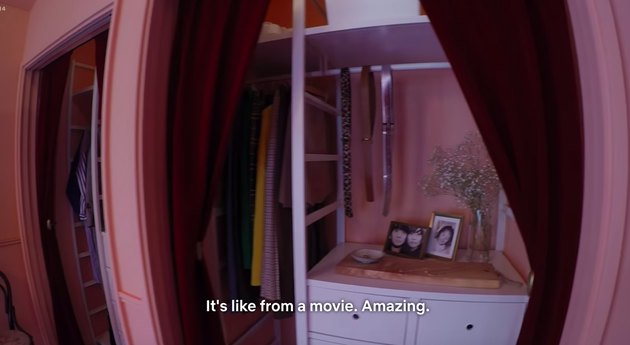 Kae and her sister both have to work with small closet spaces, but Berk found a way to give each one multiple uses. You can spot a section on the left for hanging pieces, along with a shelving unit that includes drawers and a rod for accessories. The middle section gets use as a vignette for photos and plants — proving that even tiny closets can still have personality.
3. Combine a cabinet door with a whiteboard space.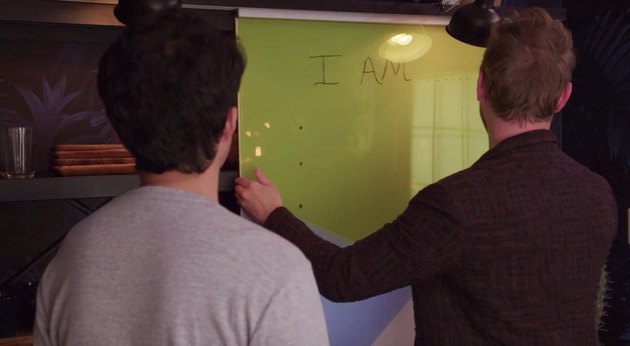 The "Crazy in Love" episode featured Kan and his motivation-focused board filled with goals for the year. Berk gave it a sleek makeover by choosing a whiteboard with a colorful cover over it. Both components also slide, serving as the doors to the cabinet/shelving unit.
4. Stash your plants BEHIND your couch.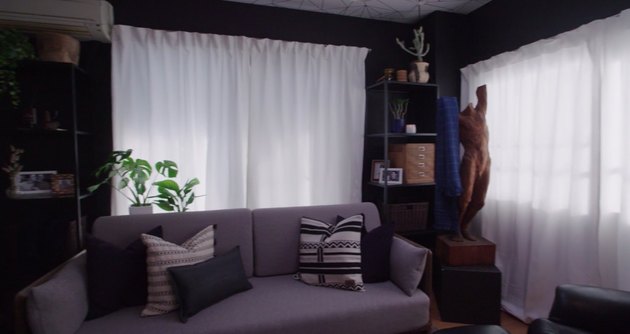 Berk took Kan's limited square footage into consideration for this makeover. A pull-out sofa makes the most of this room, but we also loved the way Berk included greenery. Placing plants behind the sofa frees up space for shelves and lighting in the corners of the room.
5. Use a fold-out desk, wall sconces, and hooks to create a working space.
Makoto shares a compact apartment with his wife, and in his episode, "Bringing Sexy Back," Berk focuses on creating separate areas for the couple to enjoy. This includes a work space that's actually a desk that folds up when not in use. A line of wall sconces and a few hooks on the left side of the wall complete the look.
6. Make more room for functional spaces by using a loft bed.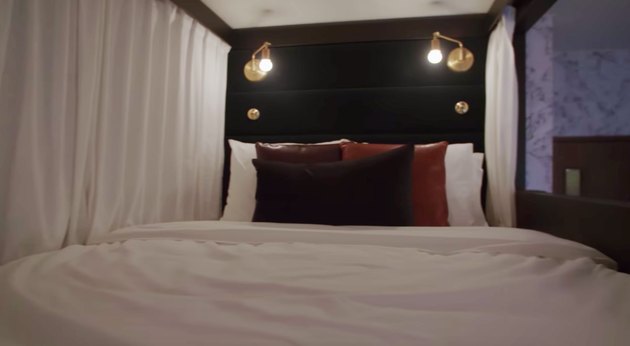 Berk situated Makoto's desk area beneath a raised bed. Using a loft bed can open up a room for functional areas underneath. You can see the chic stairs leading up to the loft area here — and another clever use of wall sconces, since there's no room for night stands or table lamps.
7. Hang large pieces to free up storage space.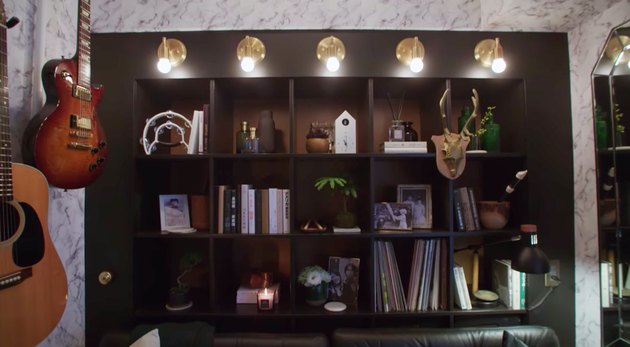 When the Fab 5 first arrived at Makoto's apartment, his musical instruments were stashed in a closet. Given the small square footage of the apartment, the couple could probably use that space for other things. Berk hung up the instruments on the wall to free up space, and show off Makoto's creative side.
---
Eva Recinos is an associate editor at Hunker. You can reach her at eva@hunker.com

View Work