Who doesn't love tearing open presents on Christmas morning? The thrill of opening each gift while that mountain of wrapping paper grows higher and higher on the living room floor is something adults and kids alike look forward to — except when it's time to clean up.
The worst part is that it's nearly impossible to reuse the paper for other things, mostly due to the destructive nature of ripping open presents. Luckily, IKEA has come to the rescue with a clever design that doubles as its own second gift.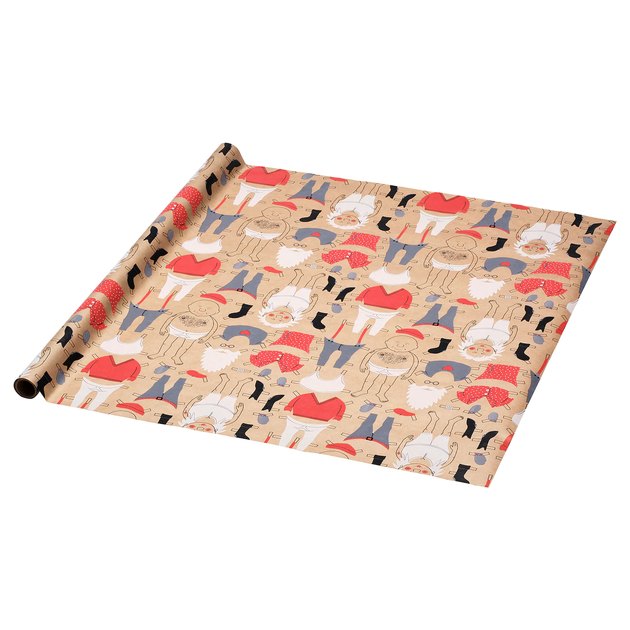 The company's new VINTER 2019 gift wrap features paper doll versions of Mr. and Mrs. Klaus that can be dressed up in a variety of ways. The wrapping paper includes everything from hats and slippers to various beards to place on Santa, along with dresses for Mrs. Klaus. Your kids might just have more fun dressing up Santa than receiving their actual gifts. Finally, cleaning up on Christmas morning (or late nights spent wrapping gifts!) might actually be fun.
Although we have to say: This is definitely one of the more, uh, creative ways that we've seen Mr. and Mrs. Klaus depicted.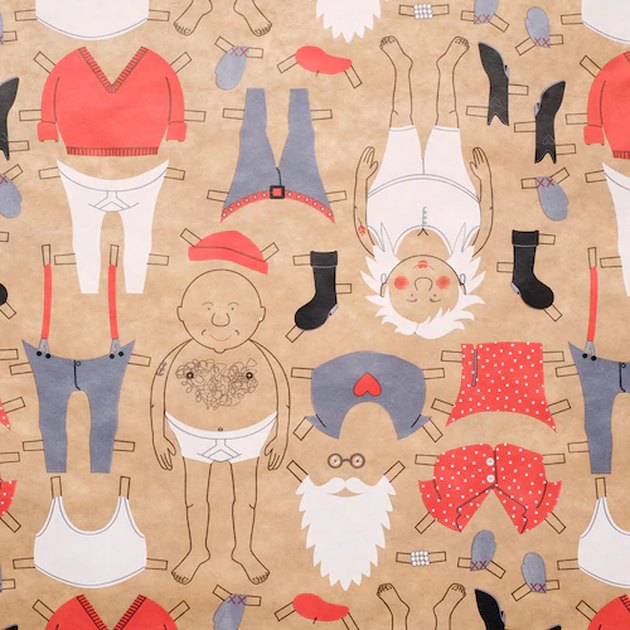 The festive wrapping paper is available now for $1.99 per roll at IKEA.
---
Laura is a New York City-based freelance writer who writes about travel, food, and design. Her work has appeared in Architectural Digest, Bon Appétit, GQ, Condé Nast Traveler, and more. She's a sucker for a good curbside furniture find.
View Work