Have you reached that part of your life where you'd rather throw a dinner party than a pregame? If so, Social Studies might be for you. (And no, we don't mean the class you took in middle school).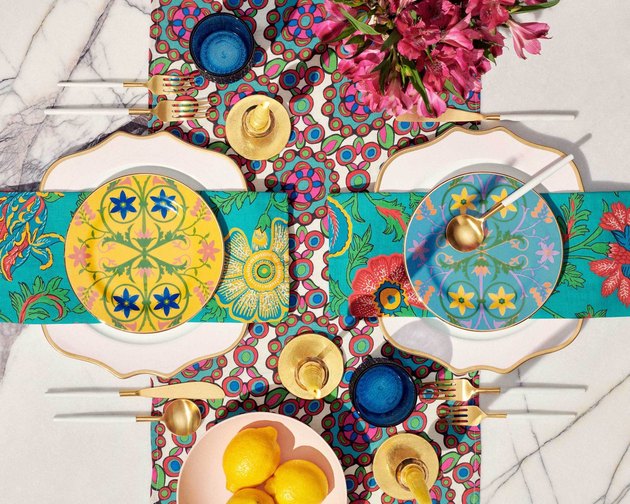 The new New York City–based startup is a dinnerware rental company not unlike Rent the Runway or Feather. While other dinnerware rental companies do exist, they're typically part of larger party rental companies and are better suited for events like weddings, graduation parties, and formal family reunions. With those companies, you'll likely only be able pick from several basic styles of dinnerware.
That's where Social Studies stands out. Each of its 18 rentable sets are highly Instagrammable, taking inspiration from destinations like Provence, artists like Mondrian, and holidays like Halloween. And it's not just plates, flatware, and glasses that are included in the package — you get the full place setting, plus the table decor, menu cards, and place cards. (Those last two come blank, unless you pay up for customization.) And there is also helpful info to guide you. The flower boxes, for example, come with instructions on how to set up a beautiful arrangement.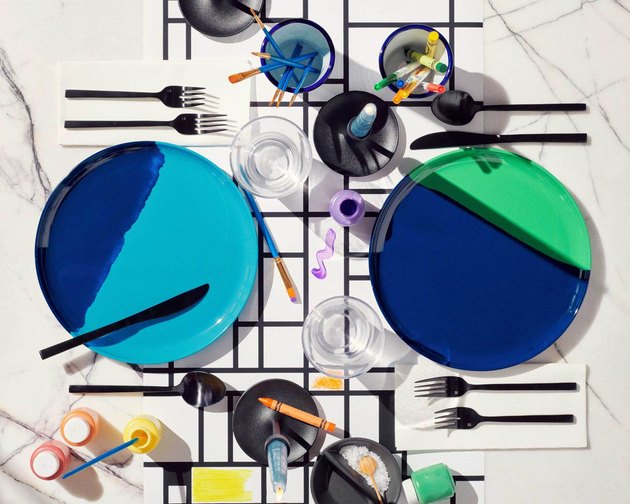 The price for the whole kit is a bit steep, ranging from $30 to $40 per guest. But Social Studies will hand deliver your order to you a day or two before your event and will pick it up the morning after — and they'll even wash the dishes for you.
You can plan a dinner party delivery starting October 3 if you live in Manhattan, Brooklyn, and the Hamptons. The brand has plans to spread to more destinations across the country soon.
---
Stefanie is a New York–based writer and editor. She has served on the editorial staffs of Architectural Digest, ARTnews, and Oyster.com, a TripAdvisor company, before setting out on her own as a freelancer. Her beats include architecture, design, art, travel, science, and history, and her words have appeared in Architectural Digest, Condé Nast Traveler, Popular Science, Mental Floss, Galerie, Jetsetter, and History.com, among others. In another life, she'd be a real estate broker since she loves searching for apartments and homes.
View Work