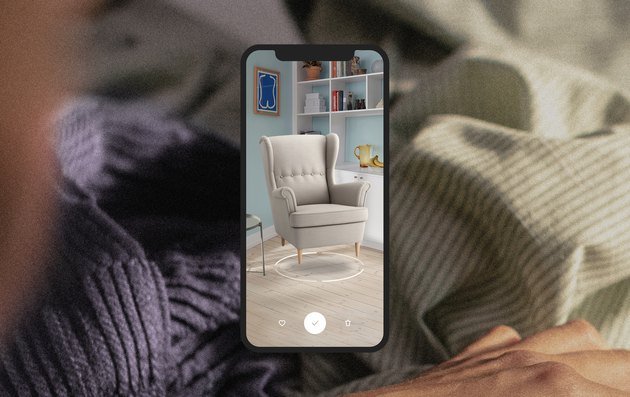 Augmented reality apps have been around for a while now, but now IKEA is getting into the mix with the relaunch of its app, IKEA Place.
The concept is simple: The app uses your device's camera to scan the room. Then, you can place convincingly real copies of furniture around your space to see how they fit into your current layout. The pieces are true to scale and give the impression that the furniture is actually in your home.
I've been looking for a new end table for my apartment, so I decided to give it a try and see if I could skip a trip to the store. With more than 7,000 products available to use with IKEA Place, I figured I was bound to find a few that would work.
When you first open the app, it takes a moment and works a bit of tech magic by scanning the floor and mapping everything out so that objects can be placed inside and moved around.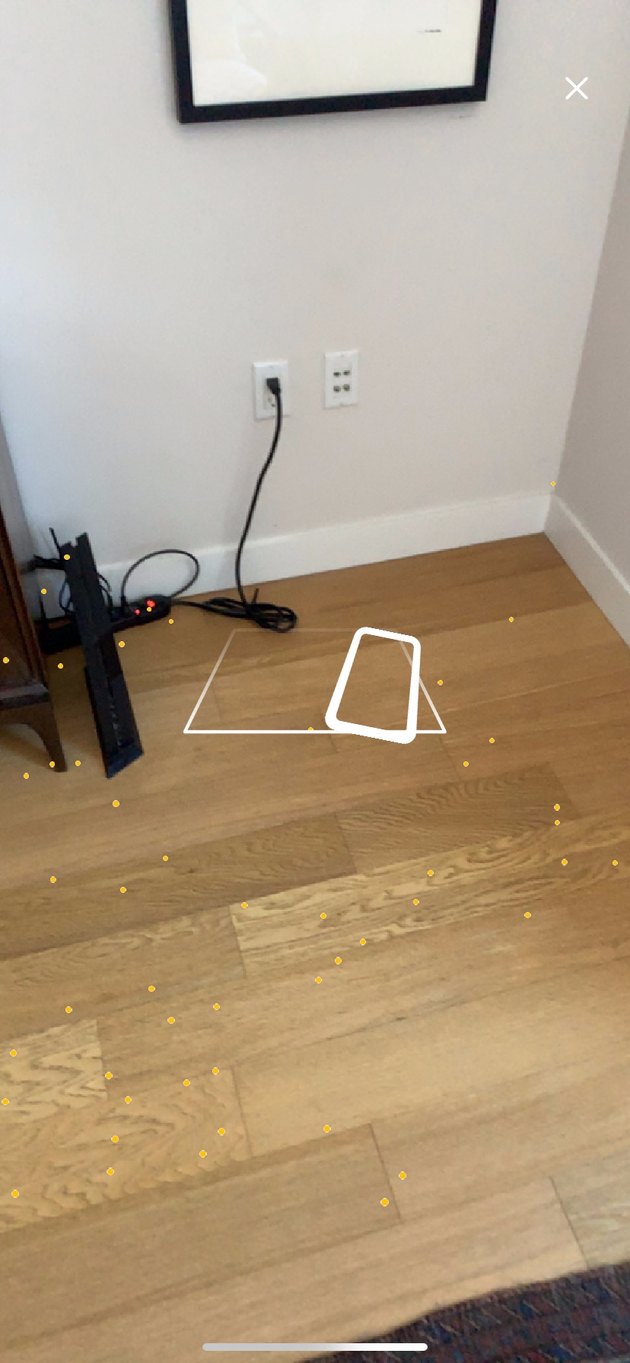 Then, the fun begins. I started by placing a small end table between my credenza and chair. Tapping on the object lets you find the ideal placement, right against the wall, and you can also rotate the item to truly make it "fit" into your space. The table was a bit bigger than I was hoping for, but no big deal — just click to delete it and try again.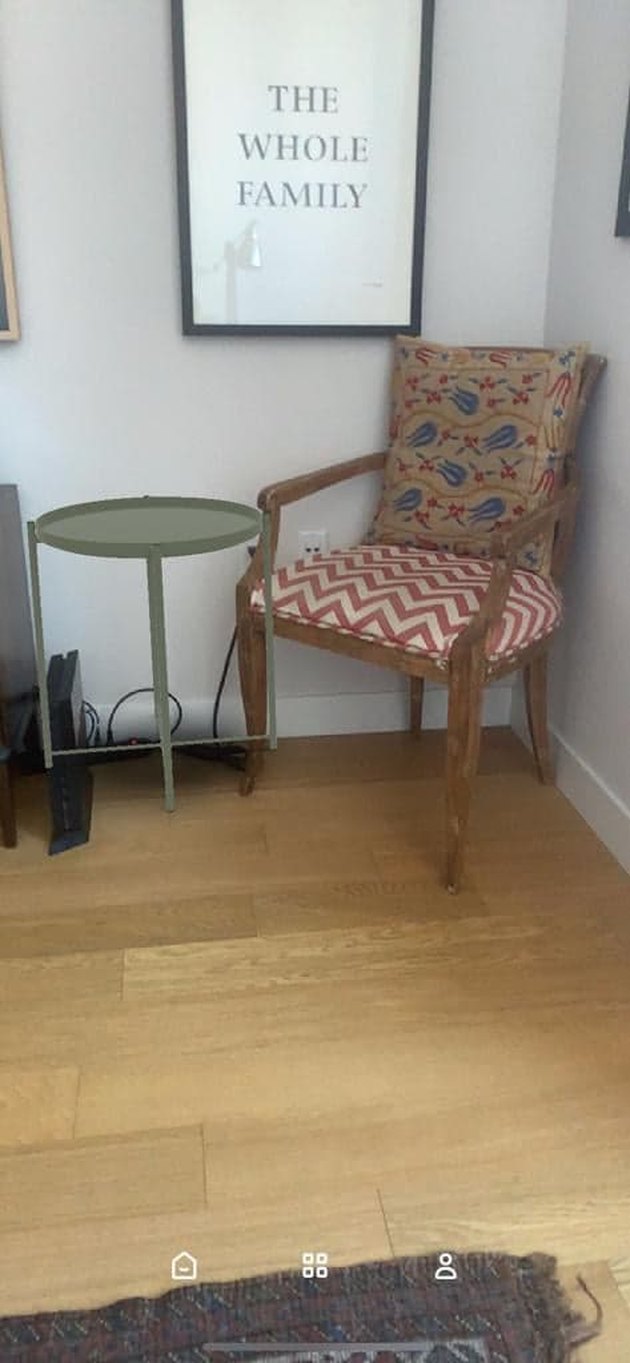 Another table seemed to fit in a bit better but was a bit longer than I was expecting it to be.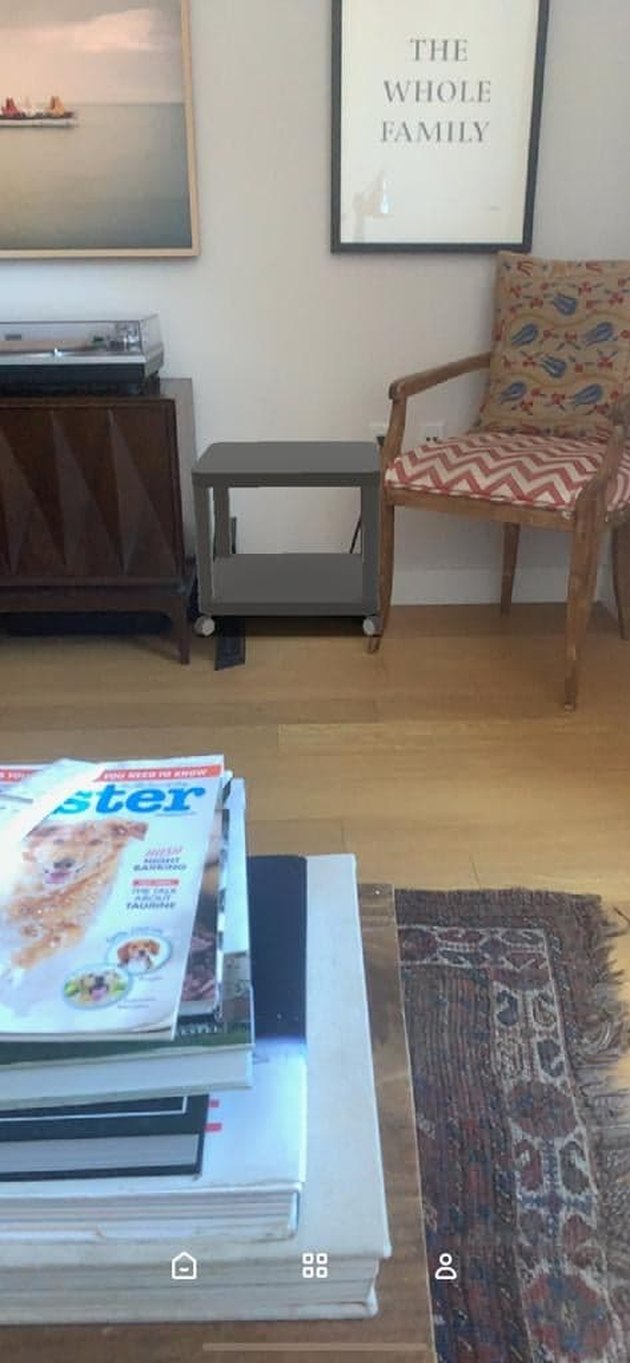 Ah, finally, this table fit the space perfectly.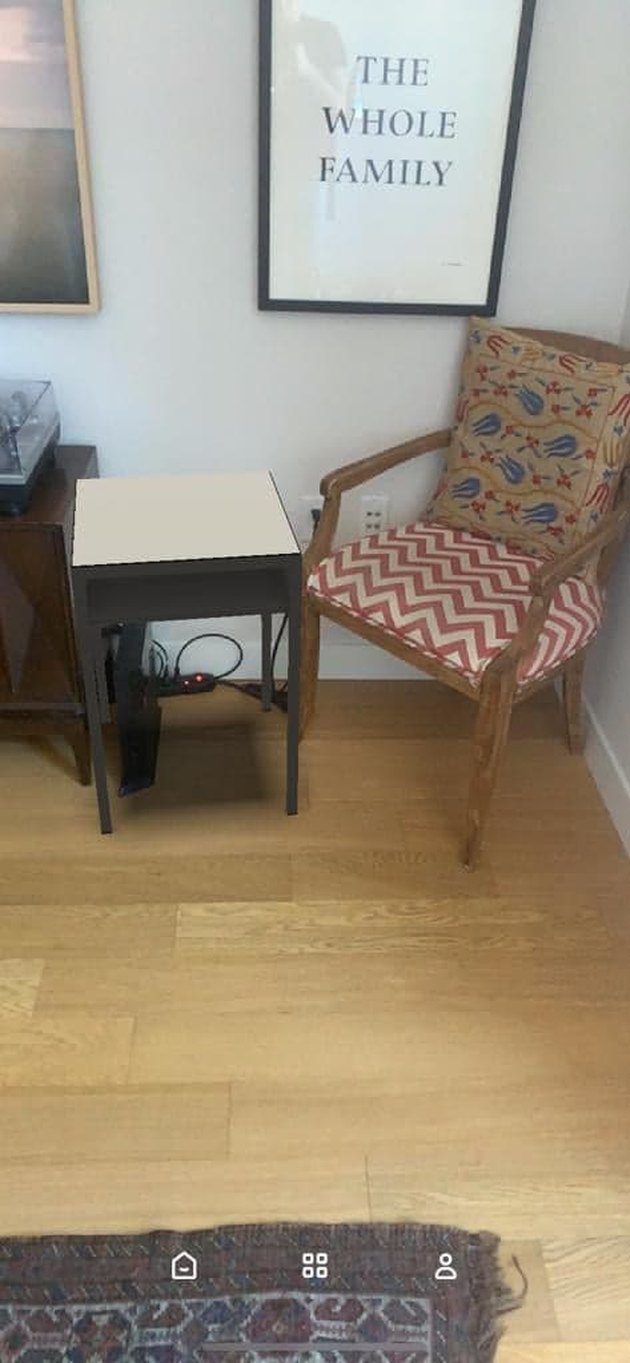 And it could even be ordered straight from the app.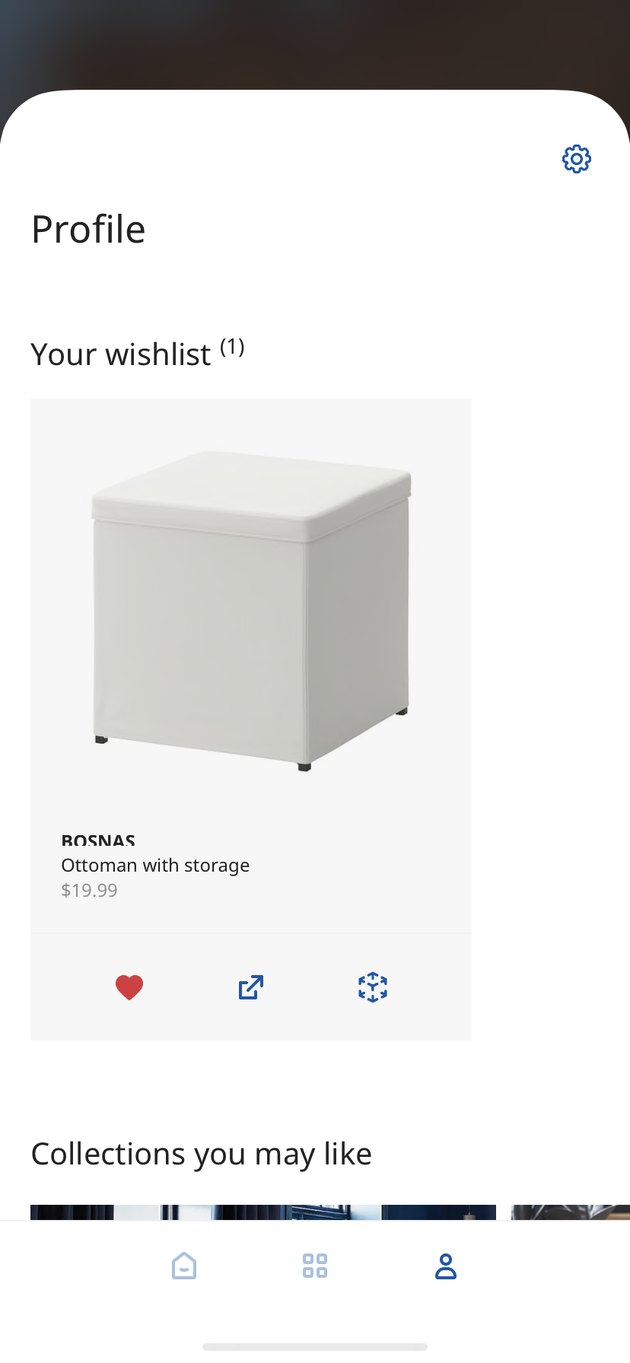 Next, I tried to test out some new barstools along my kitchen counter. One frustrating aspect of the app is that it doesn't allow you to search by items — you're forced to select a category and then scroll through a sometimes endless list of options.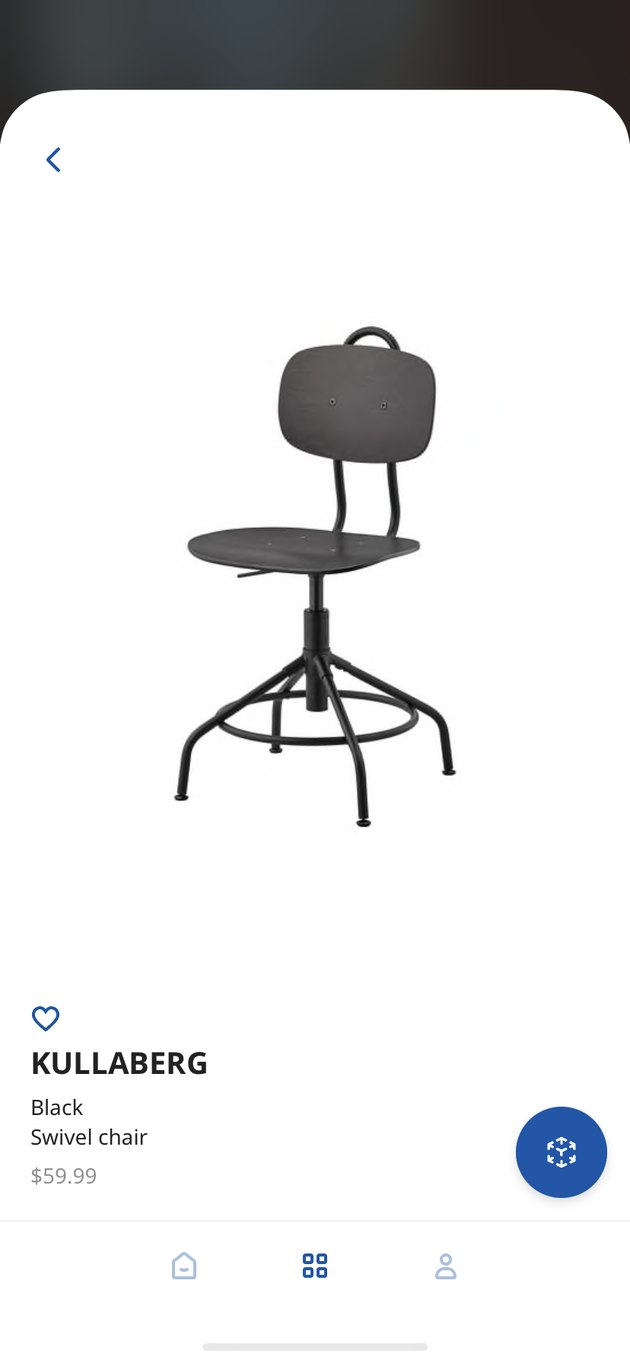 I couldn't find bar stools specifically, but I decided to give the Kullaberg swivel chair ($59.99) a go.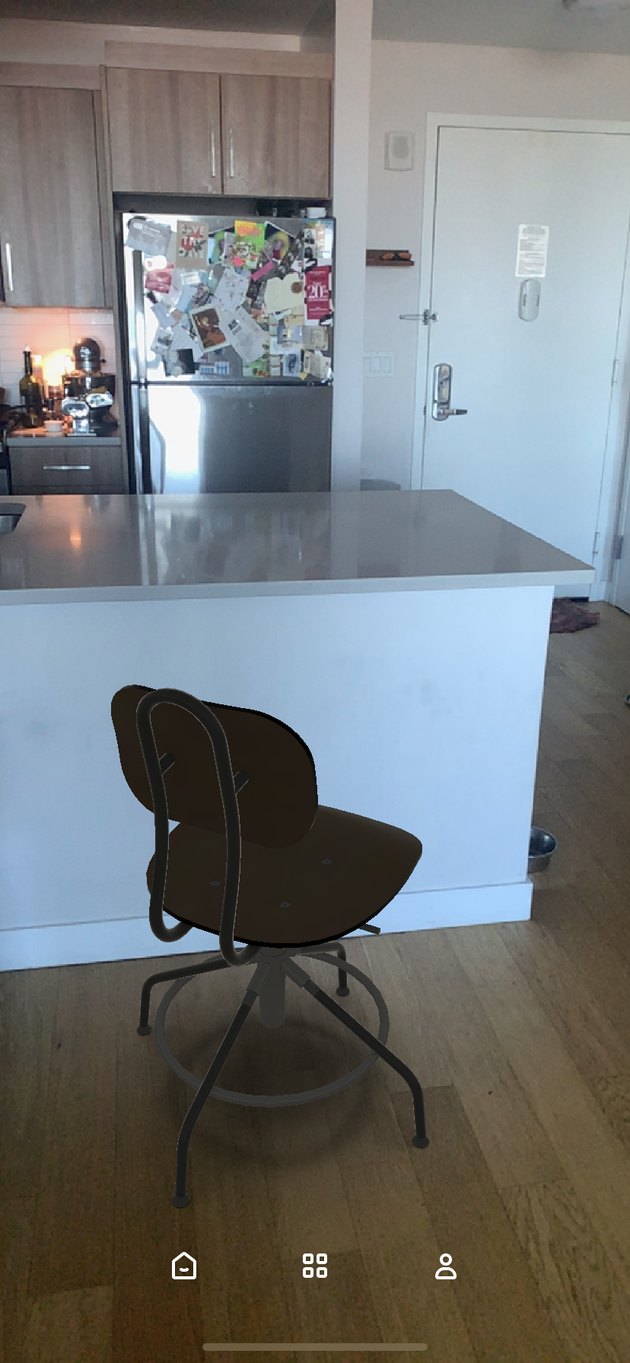 Not too bad! While it's ultimately a bit too low for my space, placing the piece in a more "open" part of my apartment worked much better than trying to fit furniture into existing spaces.
IKEA Place comes with a couple of fun surprises, as well. When you place the new IKEA x Sonos Symfonisk into your space and move your phone within a few inches of it, the app will reveal the inner workings of the lamp-and-speaker hybrid.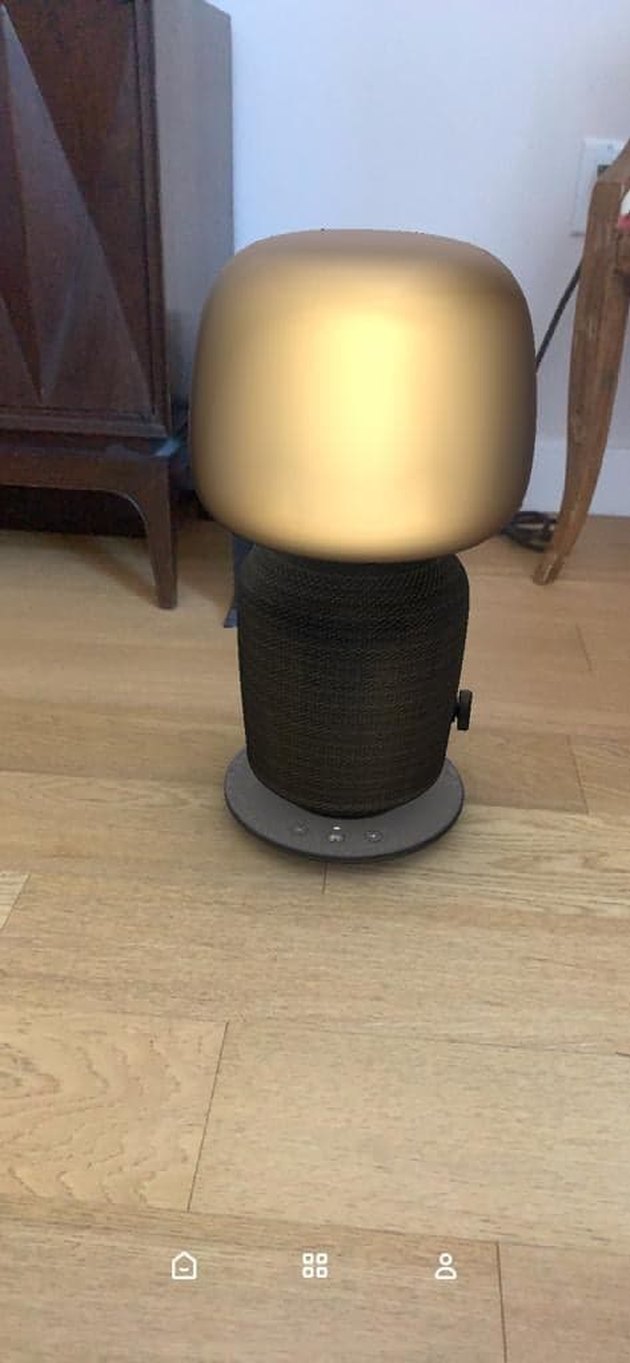 And there's a little musical accompaniment, too.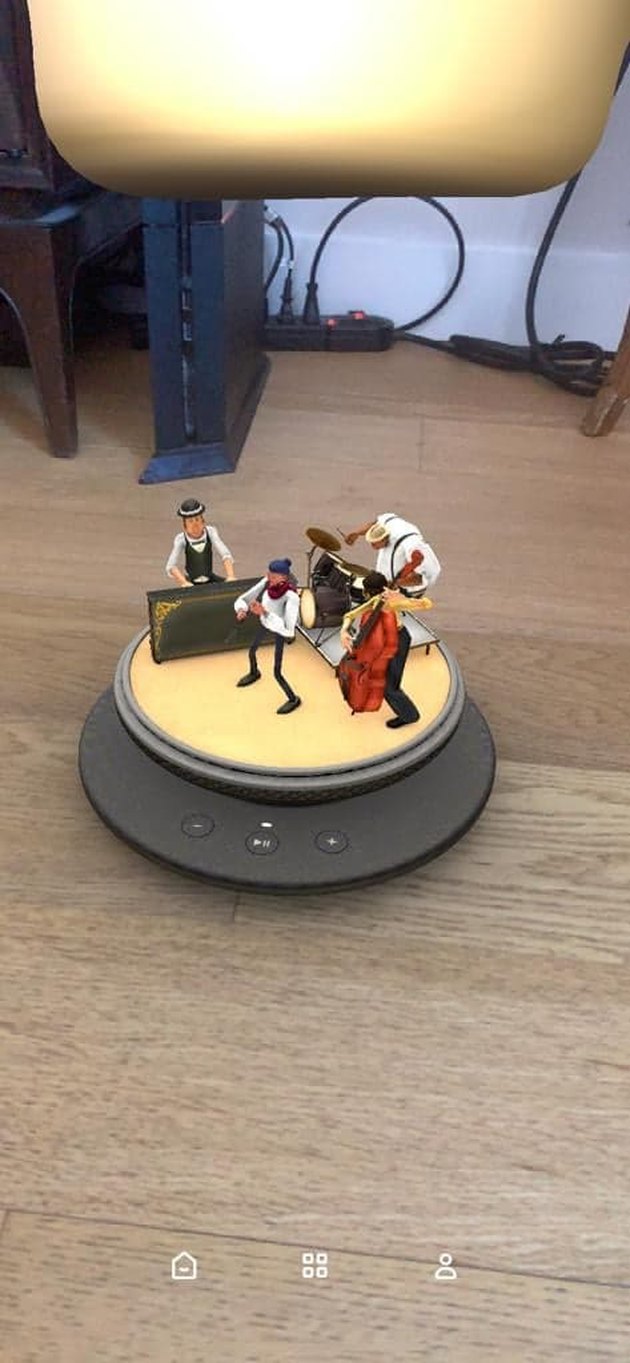 Another great feature of the app is the ability to design an entire room with the "room sets" feature, similar to the beloved room showcases found at IKEA stores. This will give shoppers who just moved into a new home the chance to see an empty space fully designed with IKEA furniture.
Overall, if you're a fan of IKEA's minimal design and love instant gratification, the IKEA Place app is a must-have for "trying" before you buy. The app is currently available on supported iOS devices (like iPhone and iPad), and the retailer says an updated Android version will debut in the near future.
---
Laura is a New York City-based freelance writer who writes about travel, food, and design. Her work has appeared in Architectural Digest, Bon Appétit, GQ, Condé Nast Traveler, and more. She's a sucker for a good curbside furniture find.
View Work