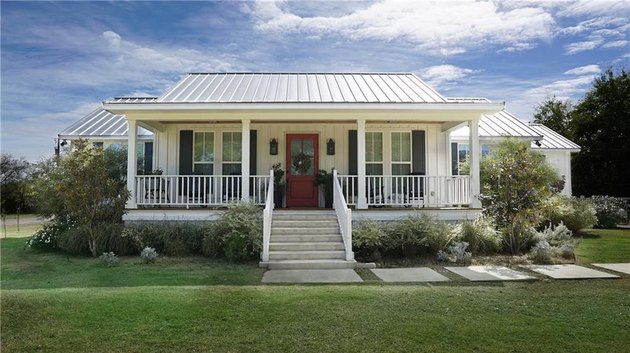 Calling all Fixer Upper fans! Now's your chance to buy a home renovated by everyone's favorite design duo, Chip and Joanna Gaines. It's the perfect solution for anyone who wants a home that comes with the couples' signature farmhouse-chic aesthetic without actually having to go through the hassle of, well, fixing up a clunker.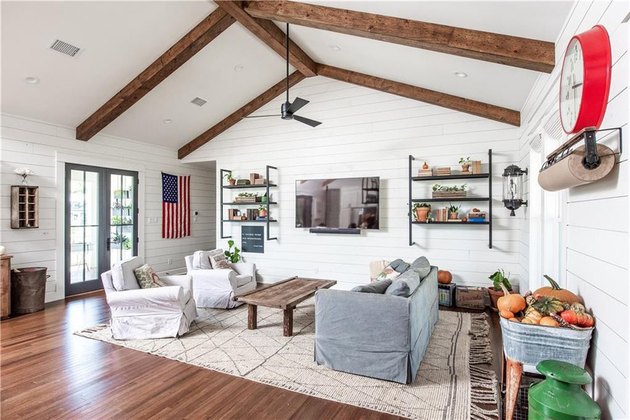 The house that most recently hit the market is near and dear to the Fixer Upper family — Chip and Jo built it for the show's executive producer Michael Matsumoto and his family. "Little Shack on the Prairie," as the house is known, is a four-bedroom farmhouse on an acre of land in Crawford, Texas, that's hit the market for $400,000, well above Matsumoto's purchase price of $12,500!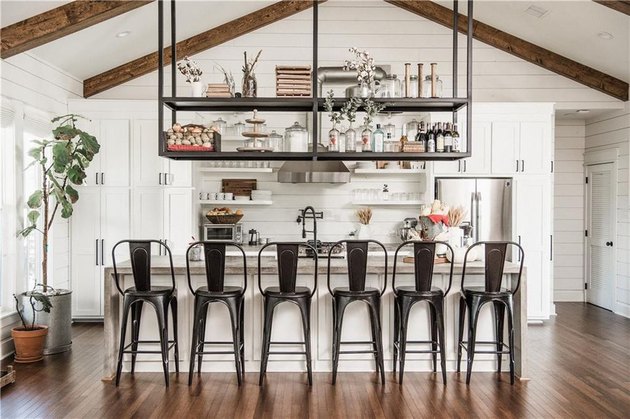 The Matsumotos originally budgeted around $150,000 for the home — which started out as little more than a tin-roof shack — allowing the Gaineses to work their magic and create a "farmhouse industrial" masterpiece, as Joanna deemed the style on her Magnolia blog. In 2018, the property went up on Airbnb. But now, the Matsumoto family has grown, so they're upgrading to a new home. And their move is an open opportunity for a die-hard Fixer Upper fan to make it their new forever home.
---
Stefanie is a New York–based writer and editor. She has served on the editorial staffs of Architectural Digest, ARTnews, and Oyster.com, a TripAdvisor company, before setting out on her own as a freelancer. Her beats include architecture, design, art, travel, science, and history, and her words have appeared in Architectural Digest, Condé Nast Traveler, Popular Science, Mental Floss, Galerie, Jetsetter, and History.com, among others. In another life, she'd be a real estate broker since she loves searching for apartments and homes.
View Work