IKEA has outdone itself again. The Swedish retailer has been known for its quippy ads for decades — we're partial to the eco-friendly remake of its 2002 lamp commercial and this post-royal wedding encouragement — but in its newest line of ads, the company has used its myriad products to recreate some of television's most beloved living rooms.
While the ads don't name each series explicitly, it's pretty easy to recognize the spaces from The Simpsons, Stranger Things, and Friends. Called the "Real Life Series," the ads are targeted at the United Arab Emirates and feature classic IKEA products, sometimes with a little bit of customization, like the Ektorp armchair and Billy bookcases.
The Simpsons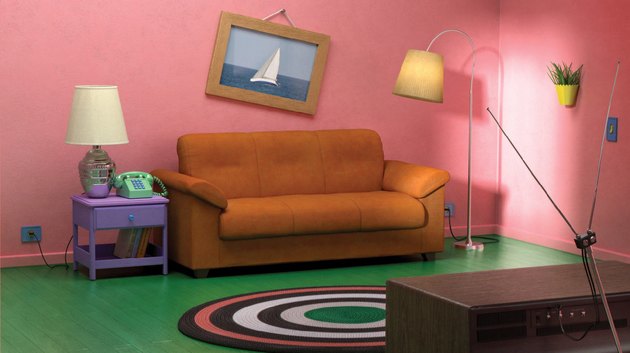 Friends
Dubbed the "Room for mates," it's pretty obvious that this design is an homage to that one long-running TV show's iconic New York City digs. The cheerful room uses the Lack coffee table and Ektorp sofa as well as multiple IKEA cushion covers for pops of color.
Stranger Things
If you want to create your own messages using Christmas lights a la Stranger Things, IKEA's got you covered. Using the Solvinden LED lighting chain and a few other pieces, the company decorated a room uncannily resembling the cozy Hawkins, Indiana, living quarters.
---
Laura is a New York City-based freelance writer who writes about travel, food, and design. Her work has appeared in Architectural Digest, Bon Appétit, GQ, Condé Nast Traveler, and more. She's a sucker for a good curbside furniture find.
View Work