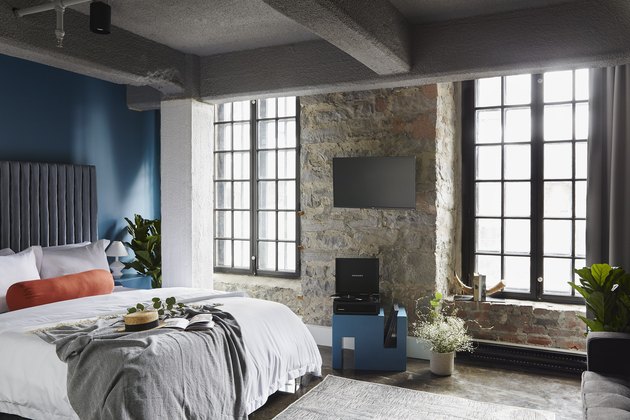 Furnishing a home is time-consuming and expensive, even if you fill it with self-assembled IKEA pieces. So, if you're getting into the short-term rentals game — say, via Airbnb, HomeAway, or VRBO — and you want to create a beautiful space, you might expect to spend hundreds of hours and thousands of dollars to do so. Luckily, there's a company that's ready to help save you time and money. Enter Fülhaus, a Montreal-based interior design company that makes designing rental units incredibly easy.
Fülhaus started in 2016 as an interior design firm that specializes in short-term rentals, typically working with management companies that have multiple units. At first, each and every design was totally custom, but in 2018, Fülhaus debuted its signature Haus-in-a-Box product, which offers all the necessary furnishings for a rental based on six preset design themes, starting at about $11,000 for a one-bedroom unit. "It's important to note that no two Haus-in-a-Box's are alike," Fülhaus CEO Andria Santos told Hunker. "We make an effort to diversify the product in each Haus-in-a-Box so that our clients' listing stands out." Clients can also opt for upgrades or add-ons to customize their box even more. And if a client wants an entirely unique design, Fülhaus is happy to accommodate.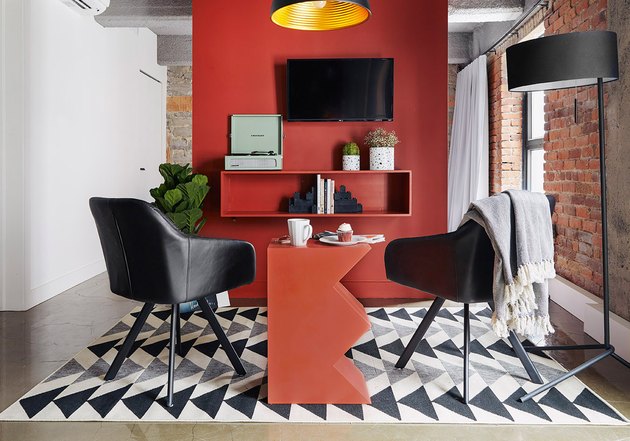 Beyond curating furniture selections, Fülhaus also offers white-glove installation service and a photography service, so you can add professional images to your online listing. The best part? All of this can happen in just three weeks, so you can get to renting your unit right away. And there's another perk — all the furniture is shoppable, so guests can actually purchase each item and have it delivered to their own home. Owners then receive commission on products sold.
If the Haus-in-a-Box is a little too pricey, the company also has a new subscription service for multiunit management companies, where you can essentially lease the furniture for a given period of time, then return it later on — Fülhaus intends to donate used furniture. This option is also great for owners who want to change up their units' decor somewhat frequently, as when their first lease is up, they can choose a new style of Haus-in-a-Box to be installed.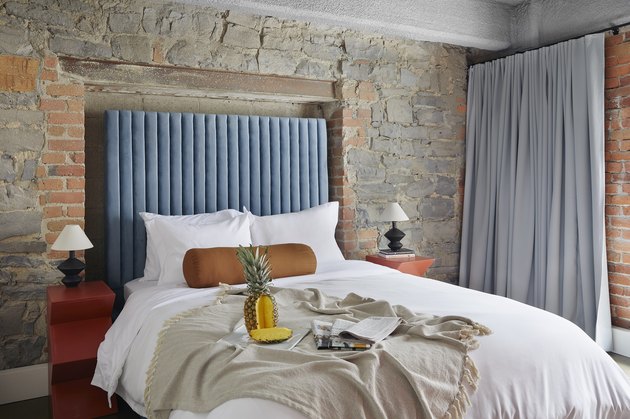 While Fülhaus was originally created to serve short-term rentals, the company has recently found a new industry to work with: boutique hotels. Just this month, Fülhaus partnered with Maisons & Co., a boutique hotel brand also based in Montreal, on the new seven-room Maison Sainte-Thérèse property, their second collaboration. For the hotel, Fülhaus provided Maisons & Co. with a customized Haus-in-a-Box package that outfitted each room in unique furnishings.
"Fülhaus strives to make interior design accessible and to continuously offer products that enhance every stay," says CPO and creative director Sydney Krause. With more than 500 spaces decorated so far, we think the concept is a success.
---
Stefanie is a New York–based writer and editor. She has served on the editorial staffs of Architectural Digest, ARTnews, and Oyster.com, a TripAdvisor company, before setting out on her own as a freelancer. Her beats include architecture, design, art, travel, science, and history, and her words have appeared in Architectural Digest, Condé Nast Traveler, Popular Science, Mental Floss, Galerie, Jetsetter, and History.com, among others. In another life, she'd be a real estate broker since she loves searching for apartments and homes.
View Work