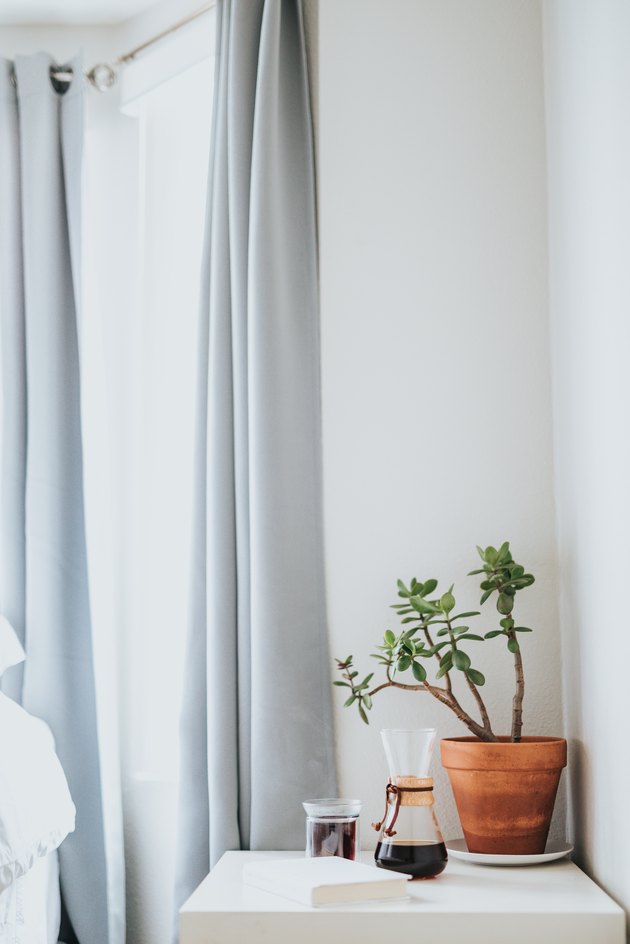 Here's something we've never heard of before: curtains that can purify your room's air. But they're a product with which IKEA is paving the way toward a healthier home life. Coming to stores next year, the Gunrid air purifying curtains have a mineral-based surface treatment that breaks down air pollutants when it makes contact with light.
IKEA says 90 percent of people worldwide breathe polluted air, which causes an estimated 8 million deaths per year — yikes.
Gunrid's technology, which IKEA has been developing over the last few years with universities in Europe and Asia as well as IKEA suppliers and innovators, works similarly to photosynthesis, considering the purifying process is activated by both indoor and outdoor light.
So what can you do to purify the air in your home in the meantime (considering the curtains aren't available for sale until next year)? Well, there don't seem to be any other air purifying curtains on the market, but you can purchase a good old air purifier.
And, of course, you should change the filter in your air conditioner regularly. Houseplants can also help, but don't hold your breath: you need a whole lot of them to make a difference, and the amount of fresh air coming in and out of your home decreases their effectiveness significantly.
But you could try out window screens that purify the air coming through. The only issue is they're far more unsightly than a set of curtains, and block out some sunlight. There truly does seem to be a gap in the market, so we're pumped for IKEA's new creation.
---
Carolin Lehmann is an Associate Editor at Hunker. She's a graduate of the Missouri School of Journalism and has previously written for HuffPost, Seventeen magazine, and a variety of local news outlets. As a studio apartment dweller, she's always on the lookout for new ways to decorate a rental on a budget.
View Work