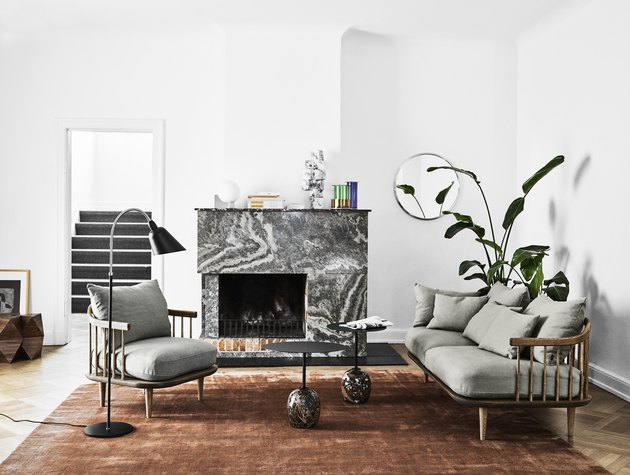 Stockholm's Furniture & Light Fair is an annual event that carries — to be blunt — hella influence in the design world. Although U.S. consumers might find it difficult to procure items displayed there (the lineup is predominately Scandinavian, with a few other European countries), the Fair tends to have a trickle-down influence: trends for sure start there. Here's what we saw firsthand during the 2019 showcase. (Just note: some of the items are so new, more info isn't available on the retailers' websites; in certain cases, we pulled from their Instagrams, or provided our own photography.)
1. Curved Sofas
The curved sofa look isn't quite new, but now it's as if every curved couch in Europe decided to have lots and lots of babies. The shape adds a sense of luxury to the living room essential. &tradition, Ferm, and New Works (pictured top, left, right) were just a fraction of the brands offering rounded seating.
2. Yellow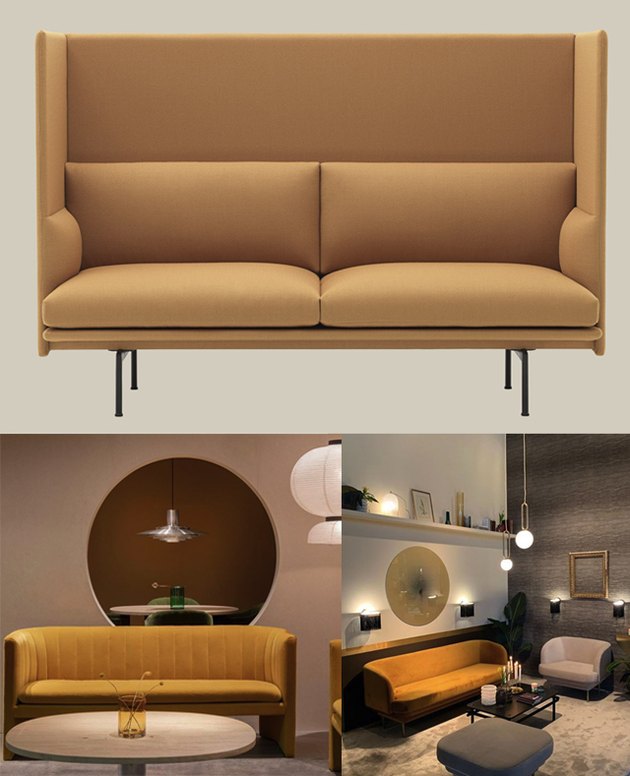 3. Stackables
4. Green
5. Office Furniture Focused on Privacy
6. Textured Upholstery in Creamy Colors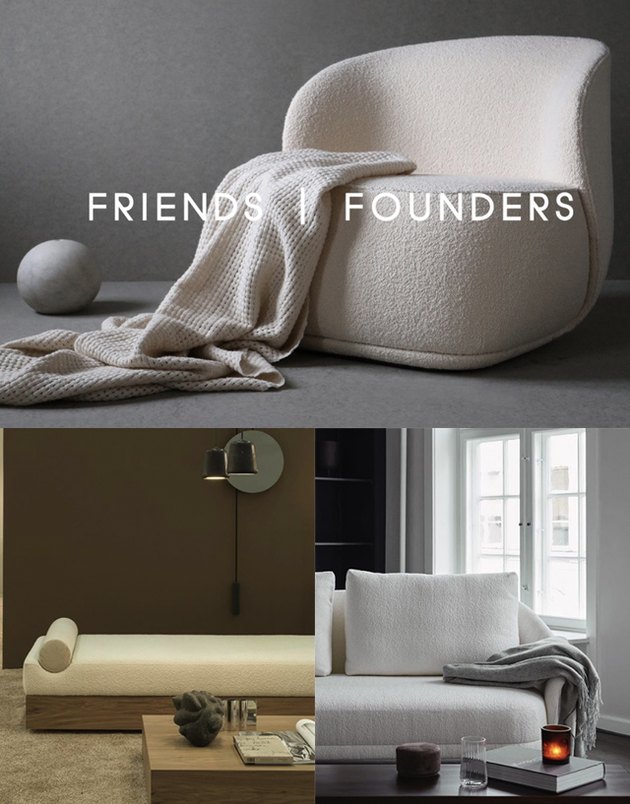 White and cream can seem boring, but not when you add something extra to it. We observed several brands designing sofas, chairs, and seating in soft, cream colors (sometimes almost gray), but in textures that gave the pieces dimension: boucle, corduroy, velvet. Examples (top, left, right): Friends & Founders' boucle chair, New Works' chaise lounge, Norr11's textured sofa.
---
Leonora Epstein is Hunker's Senior Director of Content. She has previously served as Executive Editor at HelloGiggles and as BuzzFeed's Deputy Editorial Director. She is the co-author of "X vs. Y: A Culture War, a Love Story" (Abrams, 2014). Feel free to reach out at leonora@hunker.com.
View Work