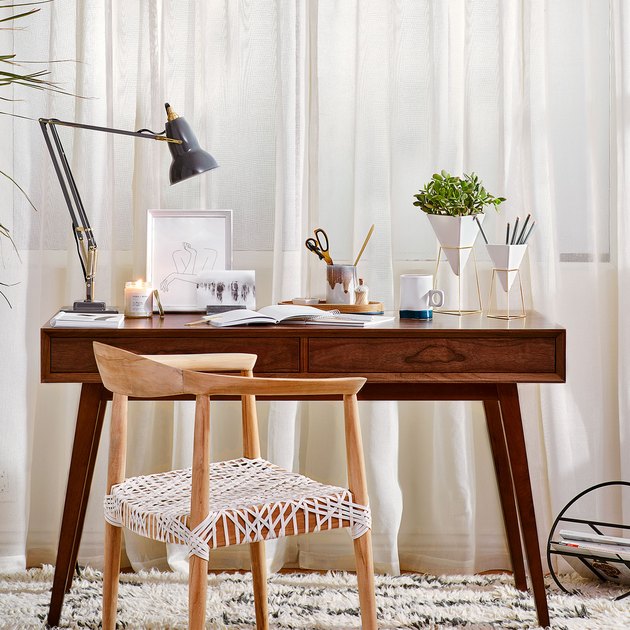 So you've furnished your home, but does the task of decorating it overwhelm you beyond all belief? It can be tough to create a cohesive space, but instead of panicking and avoiding it altogether, you may want to try out Suitely — a new site offering designer-styled home decor "suites."
Suitely was created by Marina Glazman, who actually doesn't have a background in design — she worked in corporate strategy and management consulting. And that's exactly what inspired her to start the service. She was moving into a prewar, un-renovated brownstone studio apartment in New York City, and needed to make it her own for under $1,500. She didn't want to hire an interior designer but also didn't have the design expertise to make the space great.
"Because I was not a designer and because I didn't have a creative background professionally, I struggled," Glazman told Hunker. "And the resources were not available to me to decorate this place easily and at an affordable price point."
Upon finding that her friends, who also didn't work in creative fields, were struggling, too, she realized that a website offering designer-curated spaces, available for purchase in just a few clicks, would be of great use.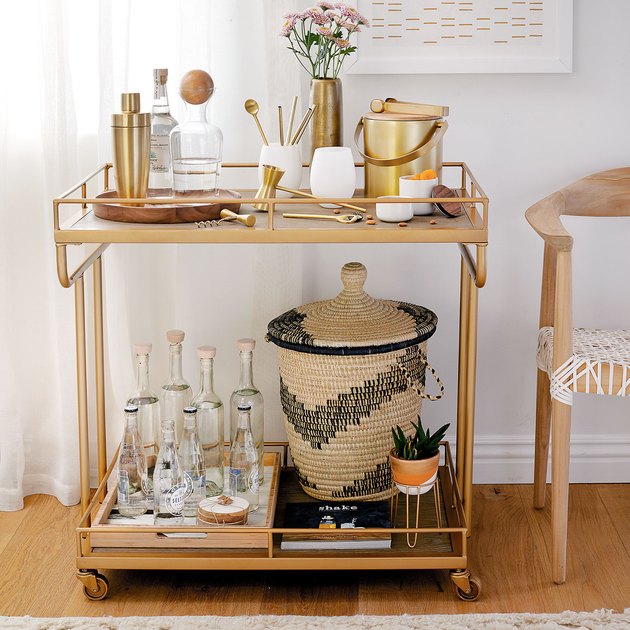 "It's not rocket science to be able to purchase an entire curated space that fits within your personal style in one place," Glazman said.
Now these "suites" are not exactly entire rooms. Glazman targets what she calls decorating "pain points," like a gallery wall, coffee table, or bookcase. Her visual merchandising team styles the pain points and then you can purchase all the items they've picked in one go. Guest curators will be brought in from time to time, too, Glazman told Hunker.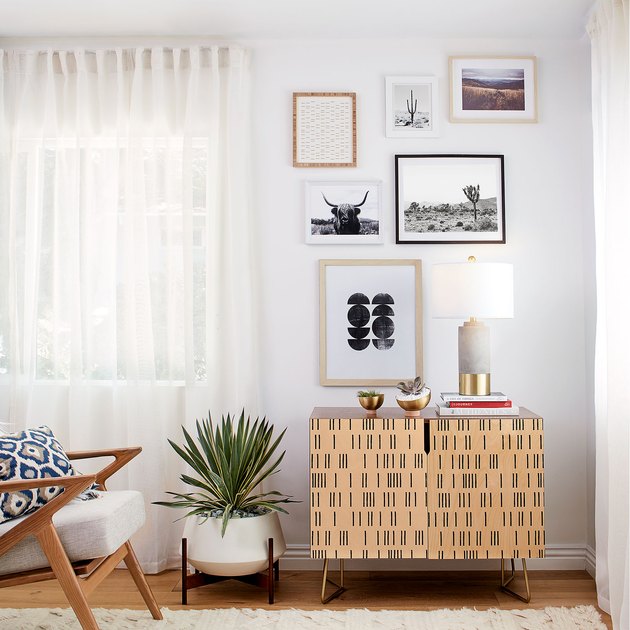 Suitely has launched with approximately 20 suites — designed to fit a variety of styles — each offering a mix of both artisan and mainstream decor at varying price points. Glazman has developed a relationship with more than 100 brands whose pieces are stored in-house, so when you place your order for a suite, everything is coming to you from one place. You also don't have to buy every single item you see in a suite — you can purchase as much or as little as you'd like. And best of all, there's no styling fee tacked onto your final cost — you're simply paying for the items you will receive.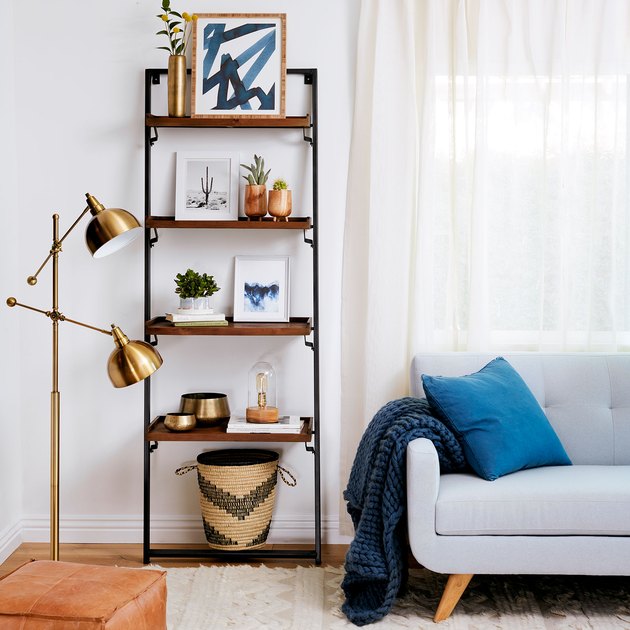 "This mixing of mainstream and artisan items allows our customers to purchase something incredibly special and unique, but the blended price point is ultimately very affordable," Glazman said.
Unlike other design services, there's no quiz you need to take or fee you have to pay to sign up. You can simply browse through all of the available suites to decide what strikes your fancy. Every single item in the suites is available for purchase — even the furniture.
So you may be wondering, is there a place to see Glazman's suites in person? If you're in Los Angeles, the answer is yes. The WeWork on Vine Street has a celebrity podcast lounge fully outfitted by Suitely as well as a staged office to look at. The decor in both the podcast studio and office is available for purchase on Suitely, of course.
Glazman says experiential shopping is what today's consumers desire — and she fully plans to lead the charge.
---
Carolin Lehmann is an Associate Editor at Hunker. She's a graduate of the Missouri School of Journalism and has previously written for HuffPost, Seventeen magazine, and a variety of local news outlets. As a studio apartment dweller, she's always on the lookout for new ways to decorate a rental on a budget.
View Work