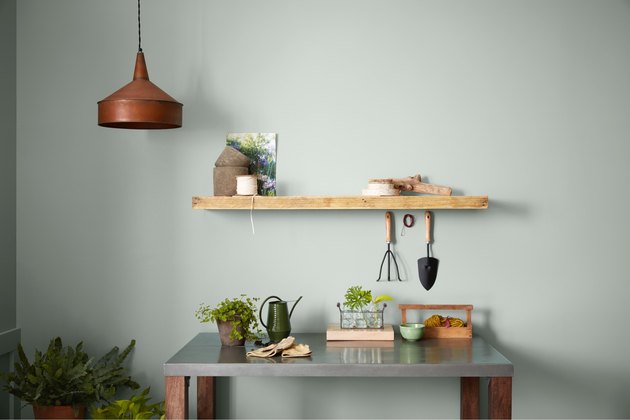 Paint is one of the more affordable changes to be made in a home, so if you've got some time on your hands, why not deck out your space in a color that's on trend for fall? Autumn is just around the corner, after all. So we spoke with Sue Kim, a senior color designer at Valspar to gain some insight on 2018's fall/winter paint color trends. And the good news is that they all transition into any other season flawlessly — so no need to re-paint once the leaves have fallen.
Below, three cozy paint options.
1. Russet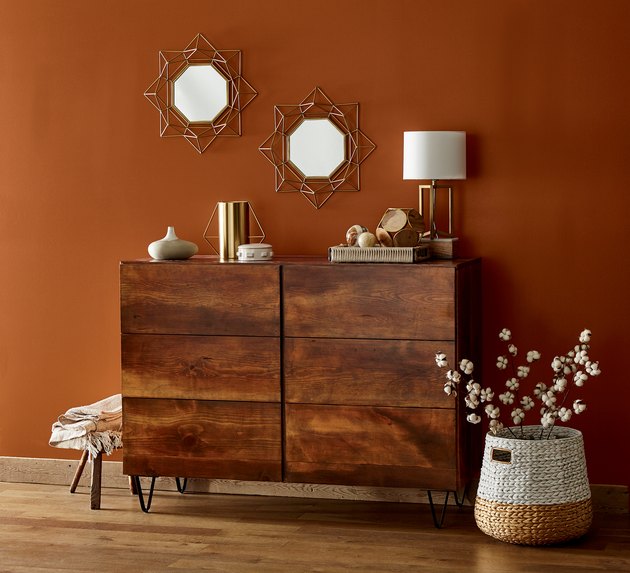 "This baked terra-cotta is reminiscent of aged leather and rustic tiles, reflecting new respect for the earth's richness," Kim told Hunker. "Pair it with natural wood and woven materials and add sophistication with brass accessories."
Russet hues are of course classic colors for fall, as they reflect the changing leaves. But we've long thought that terra-cotta walls look nice year-round, too, and especially in traditional homes.
2. Sage Green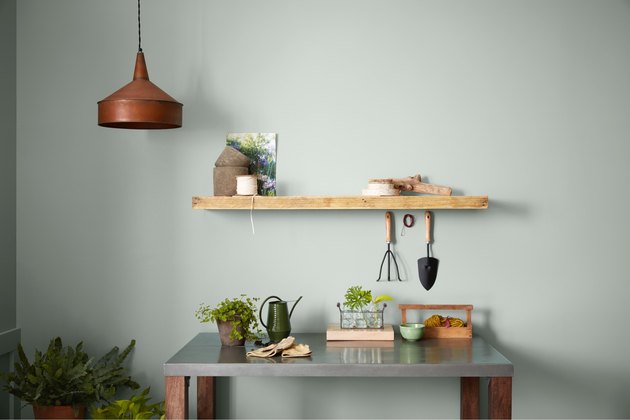 A soothing atmosphere? Wellness is the trend of all trends this year, so it only makes sense that spa-like sage green is having a moment.
3. Purple-Gray