Makes sense: If you sell the bed, why not sell the stuff that goes with it? Similar to the rest of their products, the bedding line is simple, like the ultimate perfect T-shirt, with sheets and duvets that clearly have a lot of thought behind them. The main objective? Creating bedding that feels "so good, you never want to get up."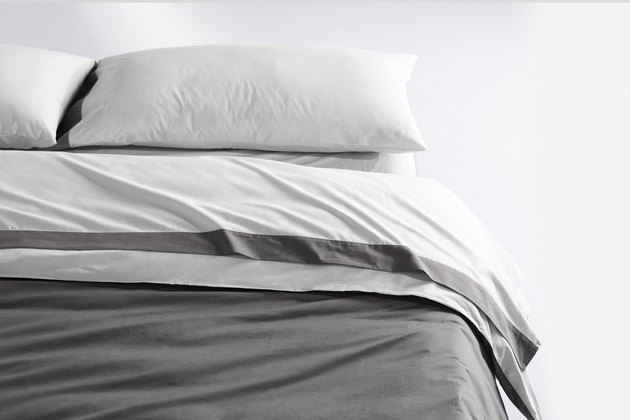 Sheets come in three options: Cool Supima (crisp, breathable, gets softer over time), Airy Linen ("laid-back luxury"), and Weightless Cotton ("drapes like it's barely there"). The colors are actually more varied than we'd expected. Yes, there are your minimalist gray and white tones, but the Supima sets come with a bold contrasting stripe, while the Weightless Cotton offers mint, pink, and marine-blue hues.
For duvets, you can pick from one that fights humidity, or a down version meant for use year-round.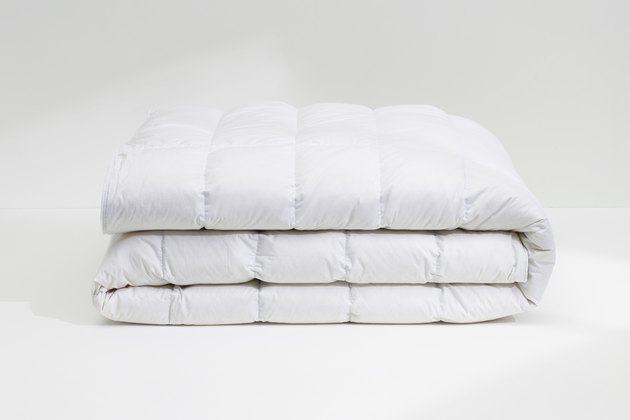 So, let's talk pricing. The duvets aren't cheap, starting at $250. The sheets fall in range with what we'd expect for quality bedding. On the lower end, a cotton set costs $95, while the linen is a bit more of an investment with a $250 price tag for a queen set (note that sets don't include duvet covers).
Either way, we'd say: If you're into quality bedding that won't be out of style in a year, Casper's new wares are a great option.
---
Leonora Epstein is Hunker's Senior Director of Content. She has previously served as Executive Editor at HelloGiggles and as BuzzFeed's Deputy Editorial Director. She is the co-author of "X vs. Y: A Culture War, a Love Story" (Abrams, 2014). Feel free to reach out at leonora@hunker.com.
View Work