It's no secret that tourism creates jobs and money for towns and cities. So with this in mind, Airbnb has launched its Office of Healthy Tourism. This office is meant to "drive local, authentic, and sustainable tourism," especially when it comes to lesser-known destinations whose economies would benefit greatly.
So how will Airbnb do this? Through partnerships, programs, and events.
"With travel and tourism growing faster than most of the rest of economy, it is critical that as many people as possible are benefiting – and right now not all tourism is created equal," said Chris Lehane, Airbnb's head of global policy. "To democratize the benefits of travel, Airbnb offers a healthy alternative to the mass travel that has plagued cities for decades."
Before the Office of Healthy Tourism was founded, Airbnb was already starting on these initiatives. It successfully opened the Yoshino Cedar House Airbnb — a landmark listing — in rural Japan, creating 70 jobs, for example.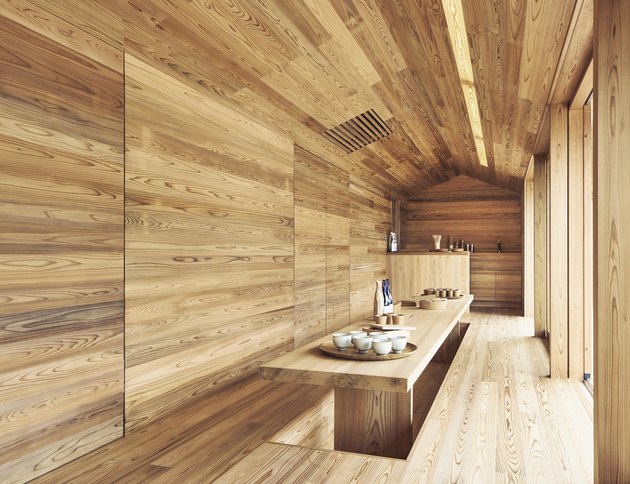 "The structure [of the Yoshino Cedar House] is a hybrid community space and homestay, designed to be a shared experience for guests and local residents alike. Visitors book the home through Airbnb and stay with one of the many local hosts, in addition to other traveling guests. Local groups use the communal space for meetings and neighbors often join visitors for meals at the long table, which is the heart of the shared living space." — per the Yoshino Cedar House website
Now that the new Office of Healthy Tourism has launched, Airbnb will be starting by hosting the Africa Travel Summit this September in partnership with the University of Cape Town Graduate School of Business.
"This three-day summit will bring together some of the most innovative thinkers from across the continent to discuss how technology can help shape a more sustainable and inclusive tourism that empowers underserved communities in Africa." — Airbnb
To help accomplish the office's goal of promoting healthy tourism around the world, Airbnb has put together a Tourism Advisory Board of leaders. These leaders range from a former secretary general of the United Nations World Tourism Organization to a former president and CEO of the World Travel & Tourism Council.
We can't wait to see what positive changes Airbnb is able to make using its platform.
---
Carolin Lehmann is an Associate Editor at Hunker. She's a graduate of the Missouri School of Journalism and has previously written for HuffPost, Seventeen magazine, and a variety of local news outlets. As a studio apartment dweller, she's always on the lookout for new ways to decorate a rental on a budget.
View Work