Living alone is both the best and the worst. You can do whatever you want, whenever you want without having to respect anyone else's space, but also there are spooky noises at night, soooo ...
Basically what we're saying is that living alone is not without its struggles, so you deserve to treat yourself every once in a while. Below are some ideas.
1. Light your favorite candle or diffuse some essential oils.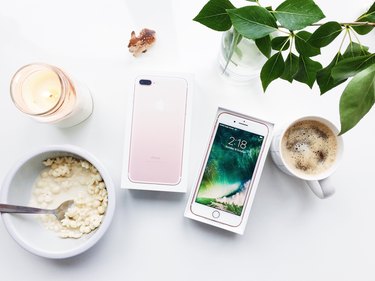 When you live alone, you no longer have to worry about anyone else's allergies, scent preferences, or beliefs that candles are going to kill us all. So take advantage of that fact by enjoying your favorite scents often.
2. Buy yourself flowers.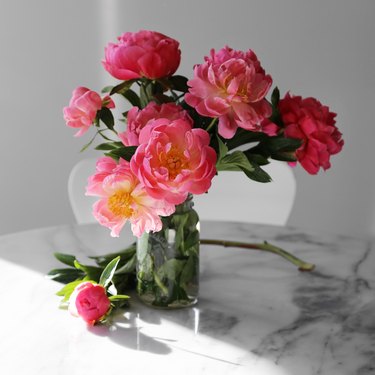 On the same note, you can buy any flowers you want without having to worry about others sensitivities. Plus, we're firm believers that everyone deserves flowers, regardless of special occasions or relationships.
3. Skype or FaceTime.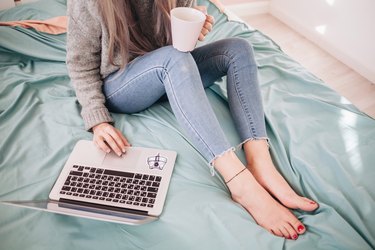 Talking on the phone is great, but Skyping and FaceTiming can truly make you feel like you've just spent time with a friend or family member ... even if the reality is that you're alone. If you're struggling with feeling lonely, consider leaving a Skype call with a family member running in the background as you clean or take care of other chores in your home. You don't have to chat the entire time, but it gives the sense that someone is there.
4. Foster or adopt a pet.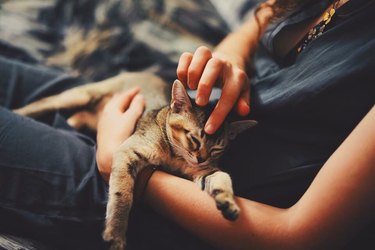 If you like living alone, but not coming home to no 'welcome,' consider a pet. If you don't want to deal with finding a sitter when you go on vacation, fostering is a great option. You'll be helping your community while breaking up the mundanity of your routine — a win-win, if you ask us. Plus, it can be healthy to worry about something other than just yourself every once in a while. And have we mentioned the adorable pet furniture you'll have an excuse to buy?
5. Have friends over for drinks or to watch a show.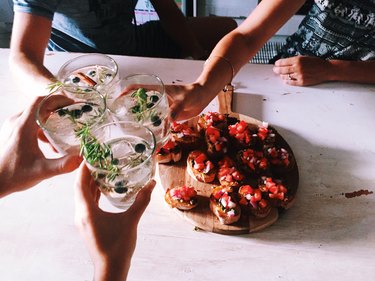 Having someone over every week when your favorite show is in season is something great to look forward to. Just because you live alone doesn't mean your home is doomed to emptiness. Put in the effort to invite people over regularly. It's like having roommates, but nobody gets upset about the dirty dish left in the sink. Perfect.
6. Stock up on sick-day essentials before you come down with something.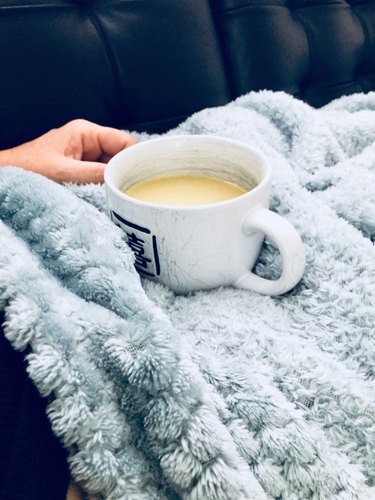 There's nothing worse than waking up sick and having no one to pamper you. But with minimal preparation, sick days alone can be improved greatly. Just have basic medicines, cough drops, tissues, blankets, honey, soup, and lip balm on hand before to avoid having to drag yourself to the drugstore day-of. Basically, it's in your best interest to hygge-fy you home to the max.
7. Cook a full meal even if there's no one to share it with.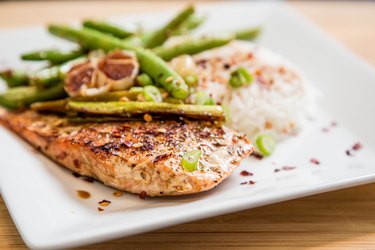 We're talking a main dish, all the sides, and dessert. You know, real meals like the ones you ate growing up — not a TV dinner or take-out. When nobody is there expecting you to cook for them, it can be hard to find the motivation. But who says you're not worthy of a full-blown family dinner? Just cook normal portions (instead of forcing yourself to do tricky math to figure out how to change the portion size to one), freeze some of it, and put about two day's-worth in the fridge to eat that week. So when you're sick (see above), you can just thaw a nice meal rather than having to greet a meal delivery person while looking like hell.
8. Take any and all decor risks.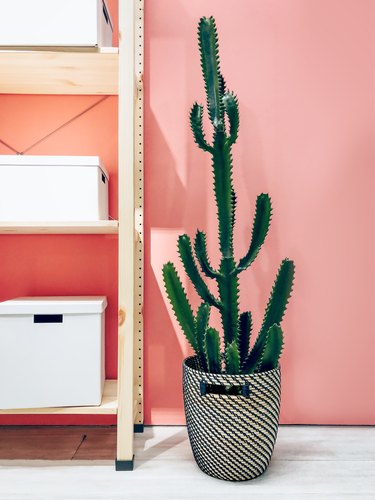 If you've been wanting to try out a bold wall color or hang up a polarizing piece of art, here is your chance. So actually take advantage of the moment — odds are you'll be living with someone else again in the future.
9. Take safety precautions.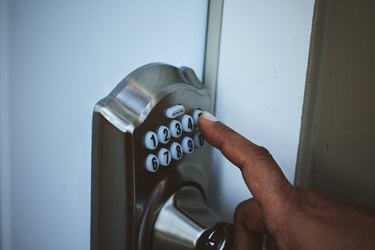 If you're jumpy, treat yourself to some peace of mind by installing cameras, or a security system, or just smart-home your entire place while you're at it. Even if it seems silly, it's worth it if it makes you feel more at ease.
10. Introduce yourself to your neighbors and exchange phone numbers.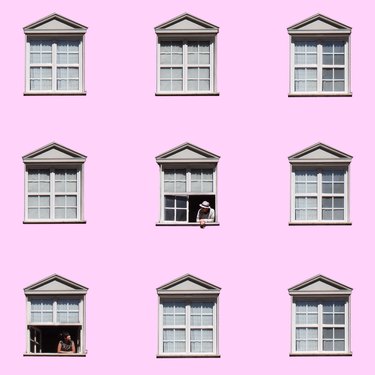 On the topic of peace of mind, knowing that your neighbors are looking out for you is a great feeling. But they may not do this if they've never even met you. So say "hi" the next time you see them and exchange phone numbers if it seems appropriate.