Ever gone to an open house in your neighborhood when you're not in the market to buy just to get a peek into the lives of your neighbors?
Everyone is innately curious about how other people live — what their style is like, whether they're an Ikea person or an expensive but built-to-last type of person, what's underneath their bed, whether they've figured out a better way to fold and store fitted sheets. (If you have, PLEASE HELP US.)
Unfortunately, opportunities (at least not legal ones) to look around the homes of strangers are few and far between. But, if you've got a Netflix account and a willingness to spend some time binging, these seven shows can give you the glimpse into the lives and homes of a wide variety of people you've been looking for.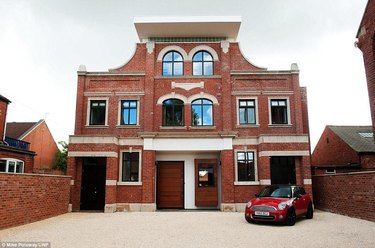 Grand Designs is kind of like a more ambitious Fixer Upper with a stiff upper lip.
The long running ( 17 seasons, though only two are on Netflix at the moment ) British home design show, hosted by the very stylish and Kevin McCloud, details what it's really like to go about a massive renovation. amazing and exciting parts of a massive and ambitious renovation like turning a 1920s movie theater into a family home or transforming a country lodge into a traditional Japanese
Spoiler: Every episode goes over budget.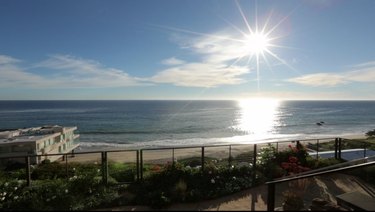 Whether the view is of a beach front, a golf course, a vineyard, or cityscape, host Andrew McDonald always has his clients' dream views up his sleeve. The format is simple and verging on repetitive but that's probably what makes it so comforting and enjoyable to watch.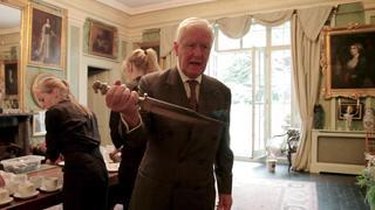 On the surface, Weekend Aristocrats (also known as The Guest Wing off Netflix)is a look inside some of Great Britain's oldest and most magnificent estates, that, due to high upkeep costs have opened their doors to paying guests, but it's so much more. The owners of these homes (if you can even call them that — most are more like manors or castles) are in fact members of the British aristocracies — there are dukes and baronets and their views on life are...interesting, to say the least.
Ever wondered what it would be like if Downton Abbey was owned by a walking sexual harassment lawsuit with a soft spot for Nazi art and taxidermy and dropped into the weddings of those who paid to rent the estate with a large knife and insulted the guests? Well, good news, Weekend Aristocrats is your show.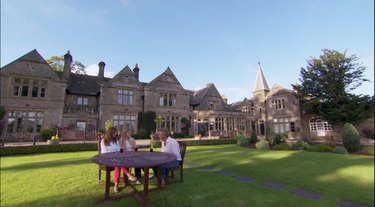 If you're looking for a glimpse into the British countryside life, but with a more Great British Bake Off feel, then Escape to the Country is the show for you.
People looking for a quiet country life filled with natural beauty and small town charm are shown idyllic dream homes around the English countryside on this BBC favorite. Not only does the program show off the beauty of pastoral England, but it actually lets you get to know the potential home buyers and the local townspeople in all their charming glory.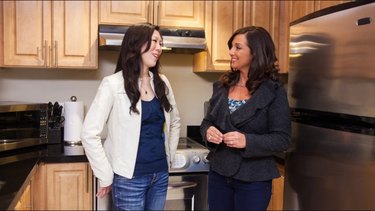 Canadian home improvement show Buy Herself only filmed one season in 2012 but thanks to Netflix you can stream every "Girl Power!" scream-inducing episode.
During each episode, real estate agent Sandra Rinomato (HGTV fans might recognize her from Property Virgins) finds the perfect home for a single woman. Whether she's going through a divorce, leaving the nest, or just plain striking out on her own, Rinomato helps these women understand what they can afford on their own. And in the process, the women start to understand what they deserve.
If you're looking for something more testosterone-heavy, then look no further. Just the title — Brojects — is enough to make anyone want to crush a beer can on their head and burp. Each episode follows contractors, and you guessed it, brothers, Andrew and Kevin Buckles as they work on a project for their family's lakeside cottage in Nova Scotia. From a floating hot tub to a wood fire pizza oven to water ski jumps, the show's man cave-worthy projects are sure to put hair on your chest.
7. The World's Most Extraordinary Homes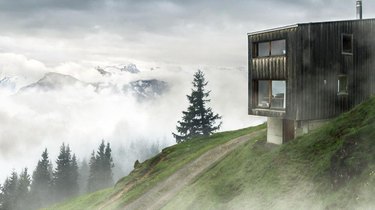 Hosted by architect Piers Taylor and what IMDb describes as his "painfully screeching co-host," actress/property enthusiast Caroline Quentin, The World's Most Extraordinary Homes takes the viewer on a tour of some of the most amazing architecture around the world.
Airing on BBC Two in 2017, the new-to-Netflix show's first season is broken down by location type. The four episodes showcase amazing mountain, forest, coastal, and underground homes the world over, using unconventional and flat-out astounding techniques and materials to create one-of-a-kind structures. (Mansion built from the wings and tail of a Boeing 747, anyone?)
---
Sara Nachlis is a multimedia writer and editor living in Los Angeles by way of Long Beach, CA. Did you know Sublime is from there?