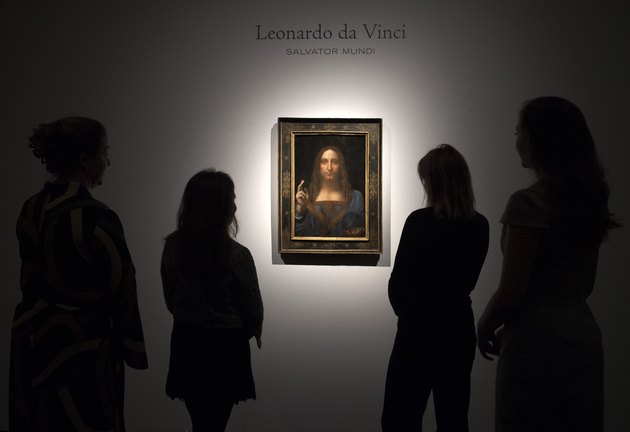 Two words never uttered in the same sentence: "Ikea" and "expensive." This is why Ikea is poking fun of the recent sale of the world's most expensive painting in their new ad.
"'Salvator Mundi' — a may-or-may-not-be Leonardo da Vinci painting — has sold for $450,312,500. In Ikea's language, slightly more than 15 million Billy Bookcases. We reacted to the Christie's sale in a way people have come to expect from Ikea — a clever post on social media that throws a friendly punch at the art world by highlighting Ikea's affordable prices." — Acne, the ad agency behind Ikea's response to the sale of the world's most expensive painting.
The ad depicts the "Salvator Mundi" painting, which was sold by Christie's auction house, Photoshopped into a $9.99 Ikea Virserum frame, with the quip: "When you spend $450 million on a painting, but don't like the frame."
Ikea seems to be making a series out of poking fun at the ultra-bougie. It previously called out Balenciaga for designing a $2,145 ripoff of its 99 cent Frakta blue bag.
The ad, also by Acne, explains how to identify an original Frakta bag. Iconic.
Carry on, Ikea. Carry on.
---
Carolin Lehmann is an Associate Editor at Hunker. She's a graduate of the Missouri School of Journalism and has previously written for HuffPost, Seventeen magazine, and a variety of local news outlets. As a studio apartment dweller, she's always on the lookout for new ways to decorate a rental on a budget.
View Work