One of the easiest ways to make an impression when you entertain is to make your own unique table settings. It's expensive to change your dishes, but your guests might not even notice them if you create cloth napkins that are colorful and unusual. Making cloth napkins is quite easy with basic sewing machine skills; it takes only about an hour to make four to six eye-catching napkins.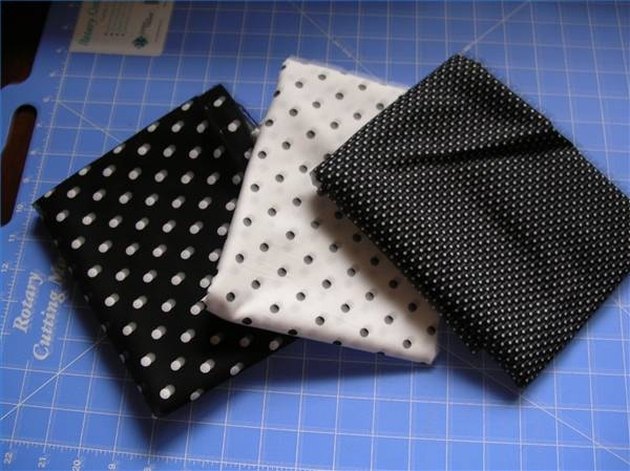 Step 1
Wash the fabric, using a small amount of detergent, and iron on high before you begin or the napkins may not be square after the first laundering.
Step 2
Lay the fabric on the cutting mat and use the ruler and lines on the mat to make sure the it is square before cutting. Use the ruler and a cutting edge to make sure you get a clean cut with the rotary cutter. Cut as many squares as napkins you want to make.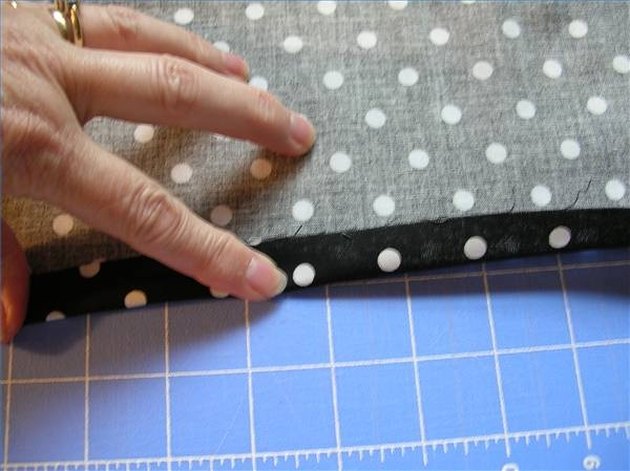 Lay the square down with the back of the fabric facing up. Using your fingers and a hot iron, fold and press a 1/3-inch seam on all four corners of the napkin.
Place the square on the sewing machine and stitch the hem that you just made. You could use matching or contrasting thread, depending on which look you prefer.
Step 4
Fold the napkin in half, in half again and in half a third time and your napkin is done.