General Electric offers many different types of microwave ovens appropriate for almost any kitchen. Each offers differing modes of operation but most experience similar issues when it comes to troubleshooting. You should have your manual handy in case you have trouble solving the problem. You might actually find the solution there.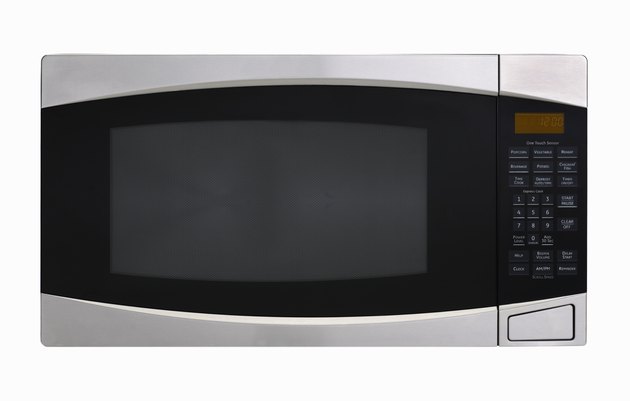 credit:
Ryan McVay/Photodisc/Getty Images
Step 1
Check your home's circuit breaker to make sure that electricity flows to the room where you have your microwave. Replace the fuse or flip the breaker if necessary.
Step 2
Unplug your microwave oven and put it back in the power source. Try using another power source if your microwave doesn't turn on. There might be a problem with your outlet. Insert the power cable all the way into the outlet without leaving any of the metal prongs out.
Step 3
Check your microwave's door and make sure that you close it completely. Sometimes the door may appear closed when you really need to push it in a little further to fully close it.
Step 4
Press "Clear" or "Off" on your microwave to make sure that any programmed cooking procedures that were entered previously disappear, and try to program it again to cook. GE microwaves cook only with one set of instructions at a time.