Beds are key elements in a home. Beds come in many sizes, but restraints on door size and tight corners make moving mattresses and box springs tricky. A split queen bed can solve your moving problems.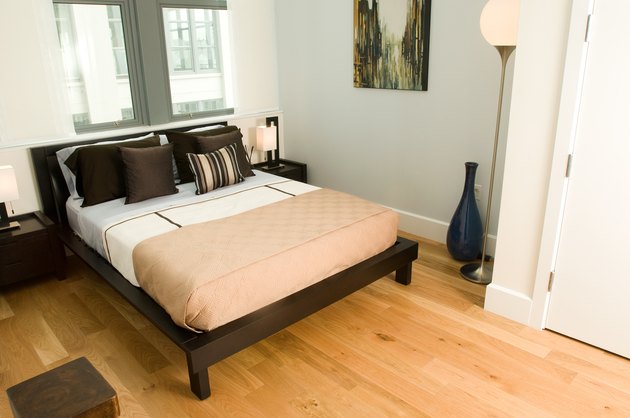 A traditional queen-size mattress is 60 inches wide and 80 inches long. Because of the width and length of the mattress and box springs, this size of bed does not work in every home.
A split queen bed has the same size frame as a traditional queen size bed but the box springs and mattress are split. Each half of the split box spring is an individual unit 30 inches wide and 80 inches long.
If a full queen mattress will fit through the doorways of the house and room they are intended for, then a full queen mattress can be used on top. If a full mattress will not fit, then a split queen mattress will.
You can find bedding specifically designed for split queen beds and traditional queen bedding will also work with a split queen box spring and mattress set.