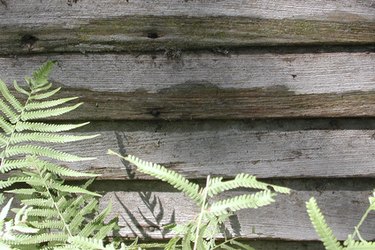 Maibec siding is a brand name type of wood siding that is considered to be very high quality. Maibec siding is made of natural wood that is treated for endurance, and it comes in a variety of colors and types. However, Maibec siding has pros and cons associated with it just like any other type of material.
Guarantee
Maibec wood siding is such high quality that the company is willing to put a guarantee on the siding, even though it is made out of wood. The guarantee offered by the Maibec company, if the wood siding is properly installed, is that it will last for 50 years. That is quite a guarantee since there are homeowners who might not intend on keeping their house that long, and the siding's guarantee makes quite an addition to the sales pitch.
Quality
The quality of Maibec siding is ensured through a very drawn-out process. For instance, all of the wooden shingles and siding pieces are kiln dried. This means that any inappropriate levels of moisture are baked right out of the siding, leaving just enough to keep their integrity. The wood siding then goes through an inspection process to make sure that the necessary standards of quality are met by each batch of shingles. Since the manufacturing is controlled from start to finish, Maibec quality is definitely an advantage.
Cost
The downside of the quality control measures and the company guarantee is, of course, that the cost of this siding is more expensive than other wood siding. If a company is going to back a guarantee and ensure their quality with exhaustive measures, then production costs are going to go up. As production costs go up, sales costs have to go up so the company can still make a profit off of the product. You get what you pay for when it comes to Maibec siding.
---
Neal Litherland is an author, blogger and occasional ghostwriter. His experience includes comics, role playing games and a variety of other projects as well. He holds a bachelor's degree in criminal justice from Indiana University, and resides in Northwest Indiana.