A minimal home office is best for those who get easily distracted at their desk. We're not the only ones that find ourselves staring at pretty decor, right? For a successful one, you'll need to get clever with double-duty decor, your color palette, and material choices. Opt for a soft, chalky white to keep things from looking too stark alongside a minimal desk and a clever memo board for breezy inspiration.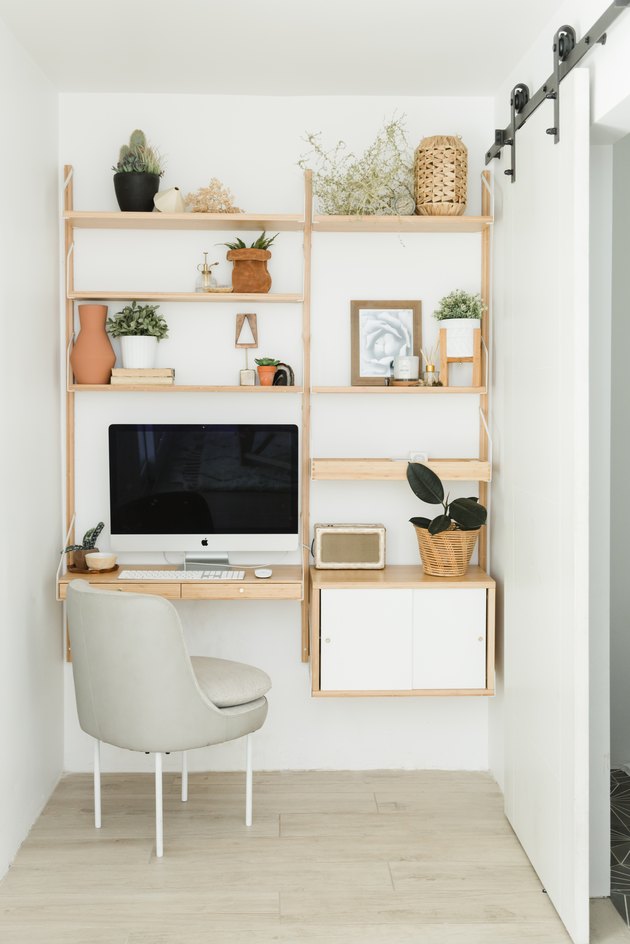 Scandinavian design (or Scandi style if you're down with the lingo) is all about minimalism with a little bit of a softer edge. Think about a neutral color scheme — particularly white, gray, and beige — but try adding in soft wood tones for more dimension. And don't forget a sprinkle of plants and foliage. (Pro tip: Our hanging planter DIY would make the perfect addition.)
Midcentury Modern Home Office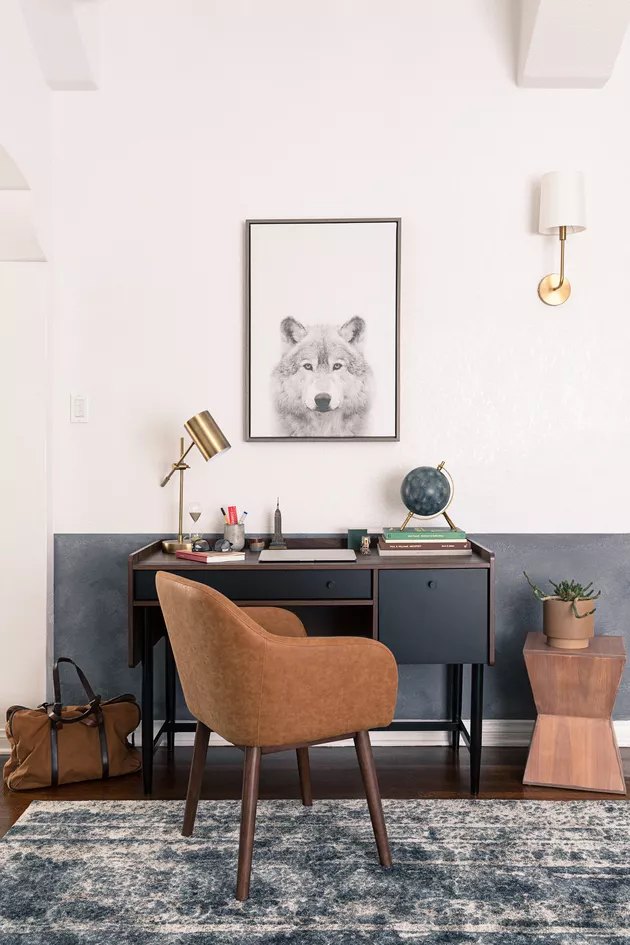 Southwestern and desert style is all about celebrating natural materials and original details in order to create a warm and soothing space, which makes it perfect for an office. And here's our mantra: The more wood, the better. Consider exposing the room's architectural details if you're lucky enough to have them (think wooden beams), but also bear in mind that rustic furniture, vintage pieces, and a whole lot of sheepskin can bring your Southwestern work spot to life.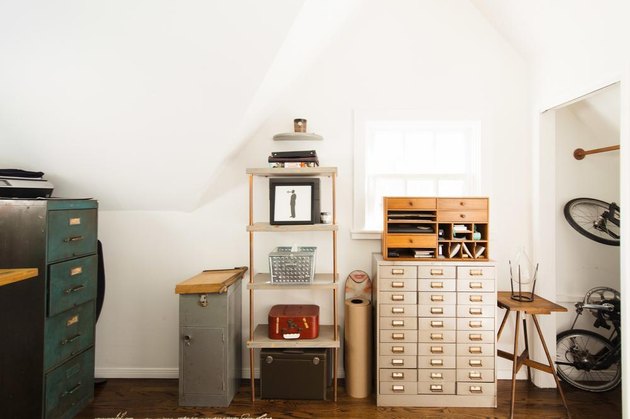 With function and efficiency both at the forefront of office design, it's no surprise that many look towards the industrial aesthetic when they need a functional place to work. Use raw materials such as concrete, metal, and wooden touches to incorporate a warehouse vibe into your space.
If you have multiple signature styles, an eclectic home office might be right for you. Go bold with your color palette (maybe paint a wall black), and don't be afraid to add luxe touches. Mix and match textures and patterns with the help of furniture, wallpaper, and multiple light fixtures to create a space that wows.
Modern Rustic Home Office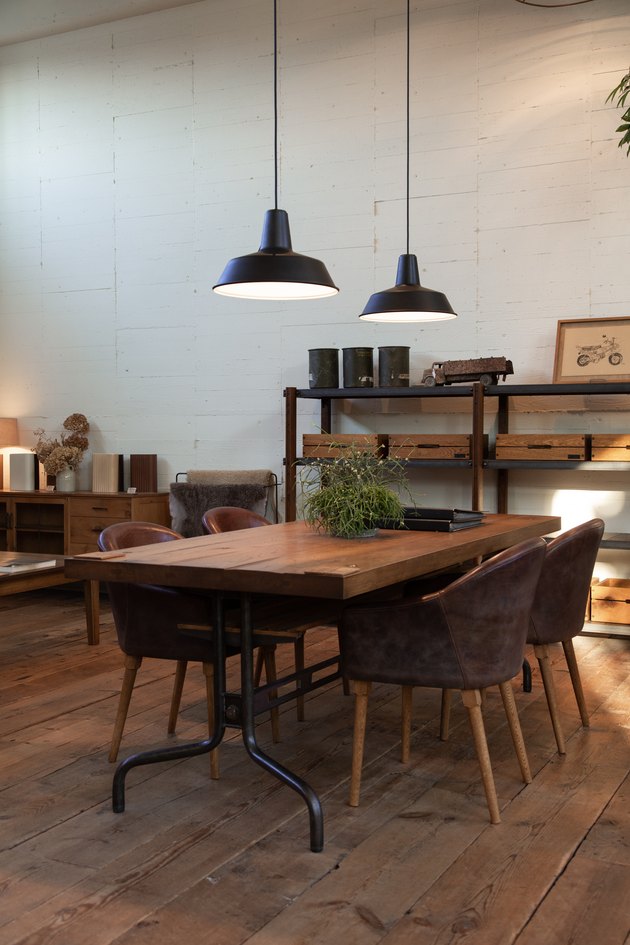 We didn't forget about rustic. If you're especially into warm, worn woods (think wood floors, a wood desk, and a wood office shelving unit), this is the home office style for you. To keep things from veering too farmhouse though, add a bit of modern metal with your light fixtures or desk accents.