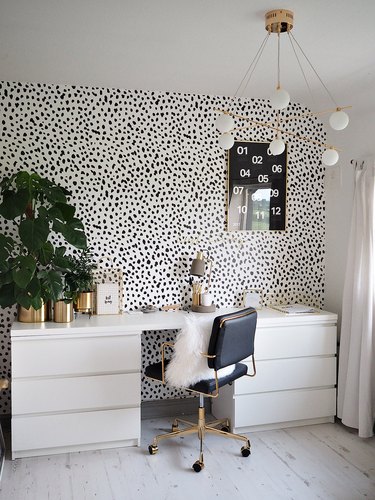 Looking for contemporary office ideas to get your workspace into shipshape? Don't worry, we've got all the inspiration you'll need for your next design project. Put down your pen, and get out the paintbrush — these nine contemporary spots are perfect for working from home.
1. Keep it clean and simple.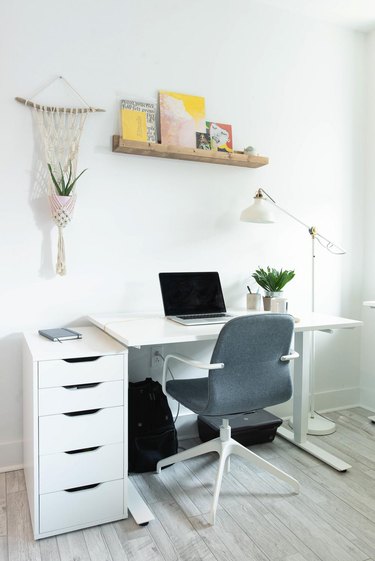 2. Don't be afraid of color.
Using color in a contemporary office can bring a fresh burst of energy to the space, and that can actually help with productivity. Here, Sugar and Cloth demonstrates the power of bright hues perfectly by adding a palette of pinks, blues, and greens that feel incredibly invigorating.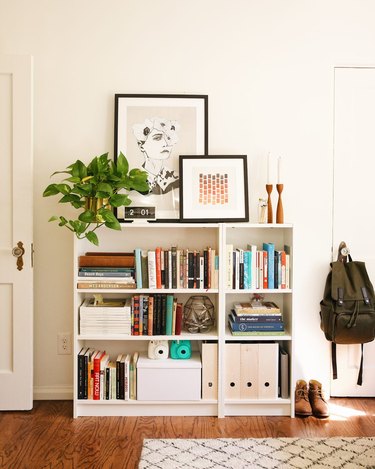 Good storage options are key for making a contemporary office space that works hard for function as well as form. Choose furniture that's simple. Then accessorize with artwork, plants, and trinkets, just like the folks at New Darlings did with their contemporary yet eclectic space.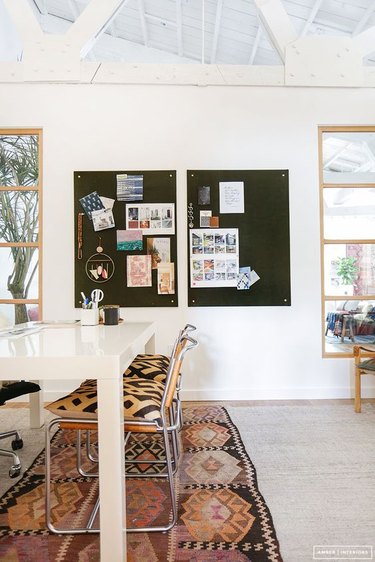 Your office is a place to be inspired as much as it is a place to work hard. Incorporate a pinboard as part of your design (try our cane memo board tutorial if you're stuck), and allow your mind to wander every now and then. We're digging the double memo board situ in this contemporary office by Amber Interiors.
5. Consider unique materials.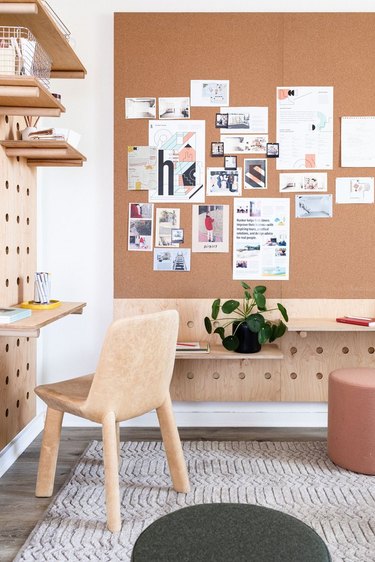 Creating a contemporary space isn't just about choosing slick furniture, it's about being innovative with materials and making the most of your square footage. Take the modern office space at the Hunker House — it's airy, clean, and uncluttered. Plus, it utilizes a custom-built peg wall unit which includes space for storage, a work surface, and a giant corkboard.
6. Incorporate statement lighting.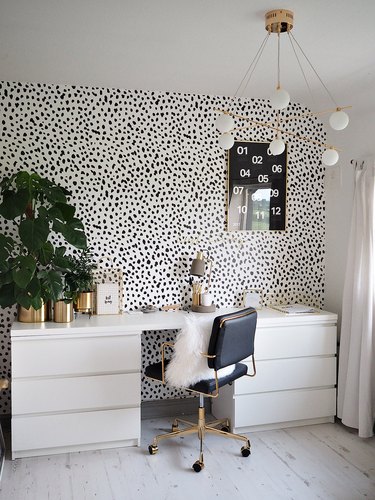 Lighting can totally elevate your design, or hold it back. So think contemporary, and find a light fixture that's statement-worthy but streamlined. Olivia from Lust Living nailed the contemporary look in her home office thanks to a feature orb chandelier (not to mention that beautiful spotty wallpaper!).
7. Get your Feng Shui on.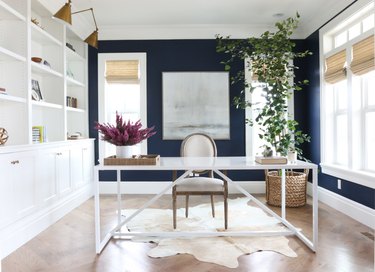 A contemporary office calls for a contemporary attitude to life. Did you know that the way you position your office can make all the difference to the flow and energy of the space? You can read our complete guide on how to create Feng Shui in your home office here. But in the meantime, keep your workspace free of clutter and make sure the room layout is as open as possible.
8. Work your open shelving.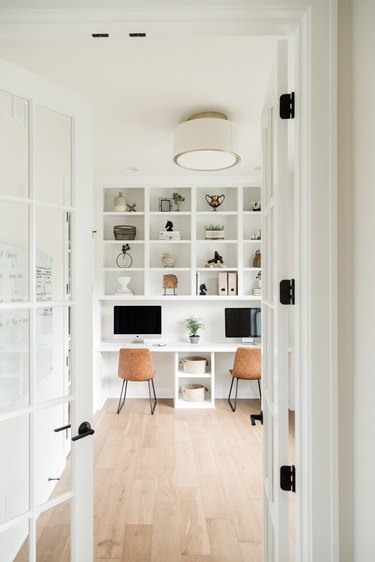 Adding open shelving to your contemporary office space will immediately bring a modern and sophisticated feeling to the room. And you'll get some functional storage, too. Display a few of your favorite objets d'art while also storing everyday WFH essentials and stationery.
9. Make the most of a small space.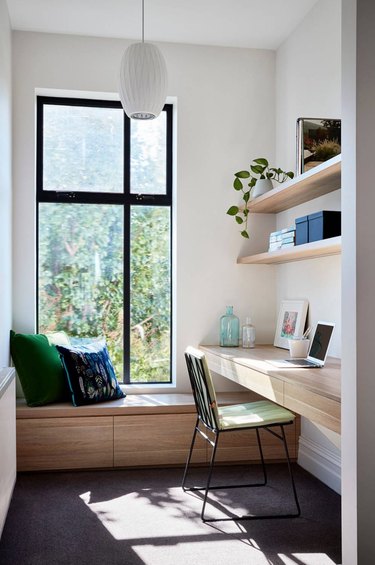 Small spaces aren't always perfect for home offices, but thankfully a contemporary design works well with areas that are short on square footage. Case in point: This cozy office setup is practical, and it looks amazing, too!