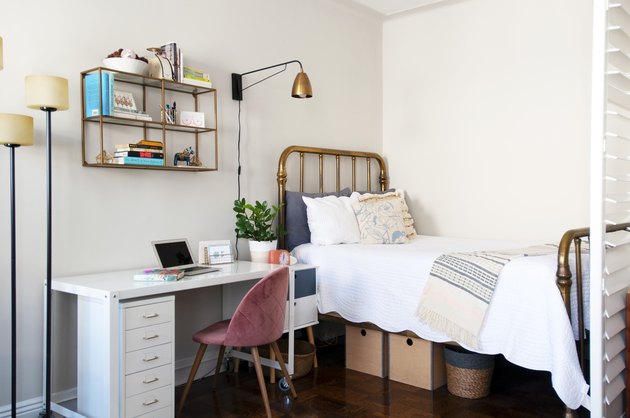 You're in good company if you're working from home these days, and by now you're probably well versed in its advantages and drawbacks. On one hand it's pretty hard to deny the convenience, on the other it can be challenging to overcome the endless distractions.
So it comes as no surprise that an organized and dedicated workspace is key to a productive and inspiring work day. Don't panic if you don't have a home office with four walls and a door. We're here to tell you that with a bit of ingenuity you can create a functional home office layout even in a small space. Read on to learn how.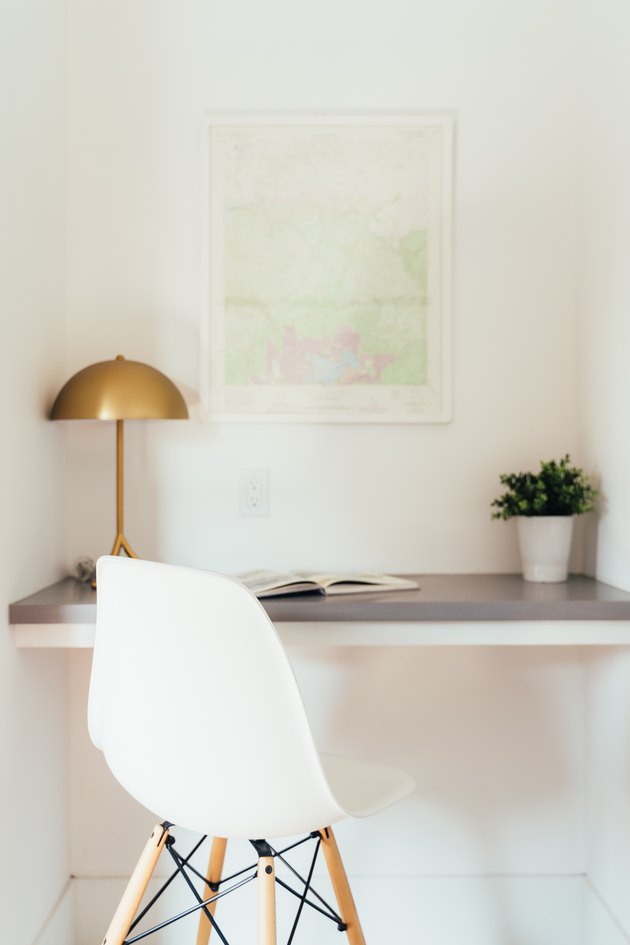 Your home office layout will largely be dictated by its location. Are you carving out a niche in a multipurpose area like the kitchen or bedroom? A desk can pull double-duty as a bedside table or dining spot in a pinch. Are you the sole user of this area or do you require a workspace for two?
Seek an out-of-the way spot that will provide you with at least a bit of quiet — atop a stair landing, in an overlooked nook or corner, even a spacious hallway will do — there are plenty of space-savvy desks available. Then infuse personal flair in the form of a cheerful chair or space-saving stool and hang a gallery wall or news clippings for inspiration and color.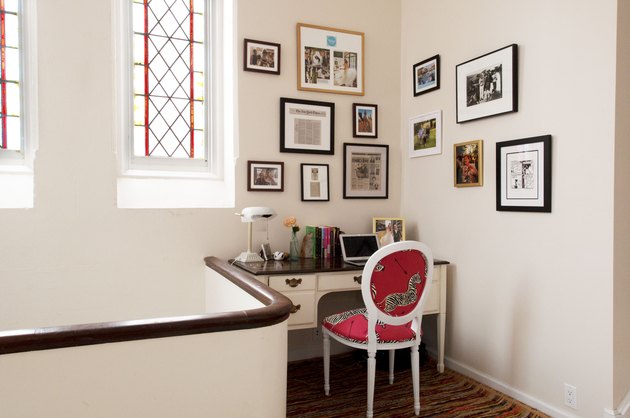 Office organization can be the difference between a streamlined workspace and a cluttered wasteland. If you don't have the square footage for file cabinets (or could do without their overt corporate feel), get creative with your home office storage ideas — line your walls with shelves, tap into bins and baskets, and revisit the cork board wall. Don't forget to accessorize your desktop to keep it equally tidy, too.
If you have a converted basement or attic, situating a home office here has the benefit of solitude and space. Maximize an upper level's characteristic cumbersome layout and low ceilings with built-in furniture that makes the most of those nooks and angles, and whenever possible, add skylights and windows to bring in that mood-boosting natural light.
One of the biggest boons of working from home is that you have complete artistic freedom when it comes to styling the office. Love the look of a vintage desk? Go for it! Can't get enough of rustic decor? Incorporate those cozy traits. Although the world is your design oyster, we recommend considering your home's overall aesthetic and tying that into your remote workspace for continuity and cohesion. From industrial to bohemian to midcentury modern home office ideas there's no shortage of ways to infuse your home office with style and purpose.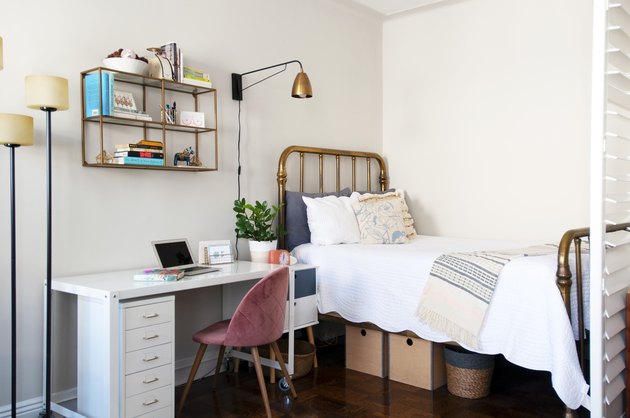 You don't need us to tell you that sitting at a desk all day can wreak havoc on your body and eyes. Be kind to your back with a standing desk or pair your work surface with a comfortable, ergonomic office chair and plenty of lighting.