Even a small spill of kerosene on concrete can leave a lasting impression. Concrete is so porous that contact with a strong-smelling liquid like kerosene can leave an odor that clings for weeks -- an odor that washing alone may not eliminate. It's not that it's difficult to remove the kerosene smell. You just need to use the right products.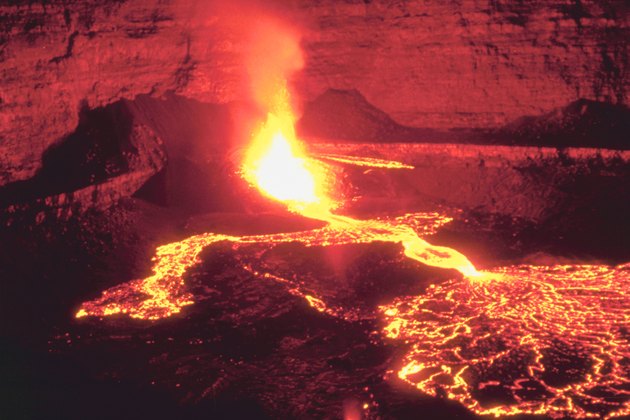 Step 1
Sprinkle the area with baking soda to deodorize the concrete surface. Allow the powder to sit for a couple of hours or overnight.
Step 2
Scrub the baking soda on the concrete with a nylon-bristled scrub brush. Rinse the concrete well. Allow the concrete to air dry, or, if it's indoors, dry it with an old towel.
Step 3
Place 2 pounds of volcanic ash minerals in a mesh bag; you may purchase the minerals already packaged in a breathable bag, in which case you should use it as-is. Place the bag on the concrete and leave it overnight to remove any remaining kerosene odor.