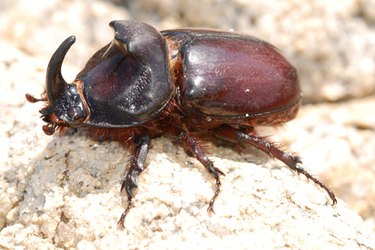 Roach sprays and chemicals for cockroaches can be expensive and require multiple treatments and sprayings. Cedar is a natural product that repels roaches because its harsh scent acts as a deterrent.
Types
Use cedar in one of two forms to repel cockroaches. The website Garden Mandy suggests mixing essential cedar oil with rubbing alcohol and spraying the mixture around your house. The cedar scent remains strong, but the rubbing alcohol stretches the small bottle of cedar oil.
Uses
Repel cockroaches with cedar chips. Place the cedar chips in any area of your home where you've seen roaches and areas where the roaches live, including in beds, under the sink and inside the kitchen and bathroom cabinets.
Benefits
Cedar also repels moths and fleas. Cedar shampoo or cedar-filled bags can protect your pets, according to Eartheasy.com. Cedar chips wrapped in a square of cheesecloth is better for moths.
---
Jennifer Eblin has been a full-time freelance writer since 2006. Her work has appeared on several websites, including Tool Box Tales and Zonder. Eblin received a master's degree in historic preservation from the Savannah College of Art and Design.