Things You'll Need
Plastic mattress covers

Plastic pillow covers

Steam cleaner

Household dryer

Blow dryer

Disinfectant cleaner
Warning
None of these steps will work if the host party is not also treated or prevented from entering the home.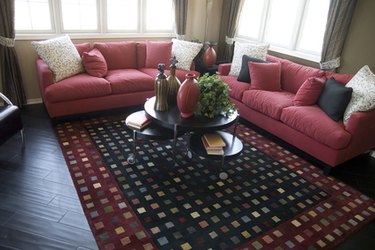 Head lice, bed bugs, scabies and dust mites attack their host in different ways, yet they can all be eradicated from a home in similar ways. Once a home is infested with one of these pests it takes two or more weeks to kill them. It is also important to make sure that the host which introduced them to the home is properly treated, or not invited back in to the home to reintroduce them.
Step 1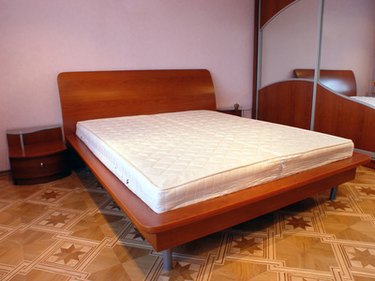 Cover all mattresses and pillows with plastic, zippered covers. This prevents any of these pests from nesting in mattresses and pillows. You can then put sheets and pillowcases on top of the plastic covers.
Step 2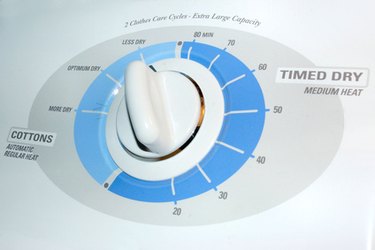 Remove sheets, pillowcases, blankets, and towels promptly after getting out of bed and place them in the dryer for 30 minutes on high. The heat kills any bugs that are in the bedding or towels. It is also necessary to do this with any clothing or wash clothes that have come in contact with an infected person or area. Note: Do not place these items on the floor, place them directly into the dryer. If you use a laundry basket to take them to the dryer, the laundry basket should we wiped out with disinfectant immediately. Repeat this after each use of the bedding by the infected party or anytime bedding comes in contact with infected items.
Step 3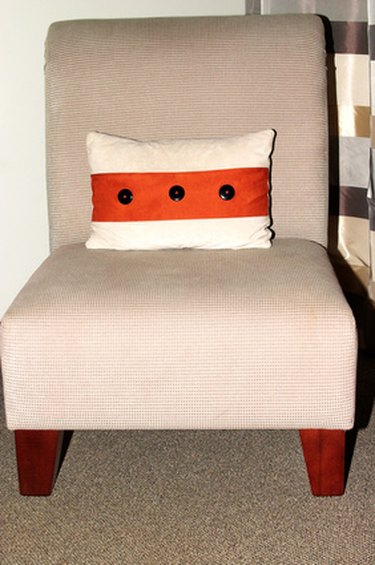 Clean couches and other fabric covered furniture with a steam cleaner. Steam cleaners can either be purchased, or can often be rented at local grocery and hardware stores. It is important to make sure that an actual steam cleaner is used, as, it is the steam that kills the bugs. This step needs to be completed each time that the furniture is exposed to the infected party or to infected items.
Step 4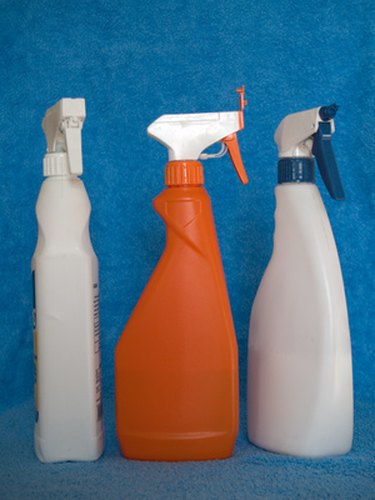 Clean floors, bathtubs, counters and non-upholstered furniture with a disinfectant cleaner. Spray the disinfectant on the surface wipe it around and then let it air dry to kill and bugs that may be lingering on the surface. This should also be done with any laundry baskets or other containers that infested items have been in as well. Repeat this step daily for two weeks if the infected party is a member of the household.
Step 5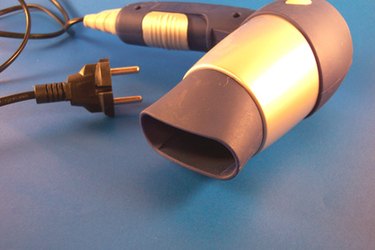 Use a blow dryer to heat and kill the bugs that could be in your shoes, hats or scarves. Put the blow dryer on high and heat the item for 15 to 20 minutes. Repeat each day for two weeks for the infected party.
Step 6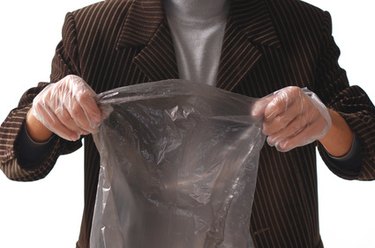 Bag any other items, such as, stuffed animals, toys, or non-washable items in plastic garbage bags. Seal the bags and put them somewhere, where they will be out of the way. Allow the items to stay in the plastic bags for two weeks to make sure all bugs are dead. After the two weeks the items can be put away.
---
Elissa Zubrick has been writing for over 15 years, ranging from poems and short stories to academic papers and articles. She has published on various websites and currently has an Associate of Arts from Central Oregon Community College, looking to further her education and become a Registered Nurse.