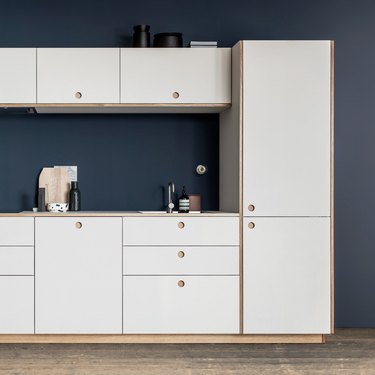 Scandinavian — or Scandi-chic — design has surged in popularity over the last few years, and with good reason. The aesthetic combines form and function with clean lines. This means that Scandi style is extra appealing for people looking for kitchens that feel modern, mostly minimalist, but still full of fun. The range of colors that the Swedes, Norwegians, and Danes bring to their kitchens is also appealing — kitchens are either neutral/dark or can include a pop of color to make a cook space feel jovial and family-friendly. Here are some tips for creating a Scandinavian-inspired kitchen.
1. Combine the kitchen and dining area into an open space.
2. Light woods are key.
In this Norwegian apartment, the birch plywood cabinetry defines the space, while a white oil treatment lightens the wood floors. Plywood is a great material to consider in a kitchen design, as it's inexpensive and can create a modern, streamlined look.
3. Stick to clean lines, but throw in a bold accent color.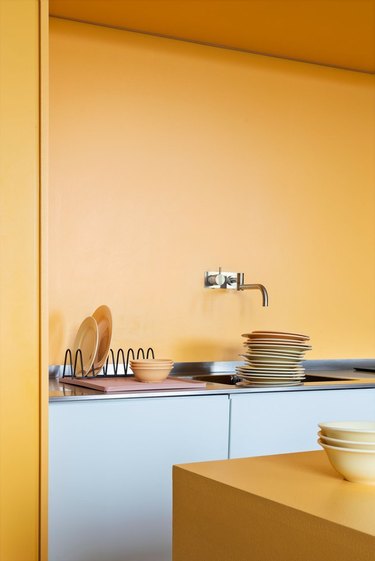 In this century-old Swedish apartment, the open kitchen design is exceedingly modern but far from cold thanks to the canary yellow paneling on the backsplash, island, and cabinetry. Just keep in mind: A look like this is very custom, so you'll need a designer or architect to help you out.
4. Go sans-hardware.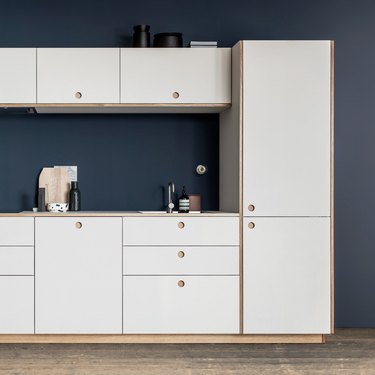 One of our favorite Scandi companies transforming kitchens these days is Copenhagen-based Reform, which makes stylish fronts that fit with IKEA cabinets. Unfortunately, goods aren't yet available in the U.S. but Reform's styles have inspired us plenty to nix hardware on drawers and cabinetry to make a kitchen even more streamlined.
5. Go for high contrast.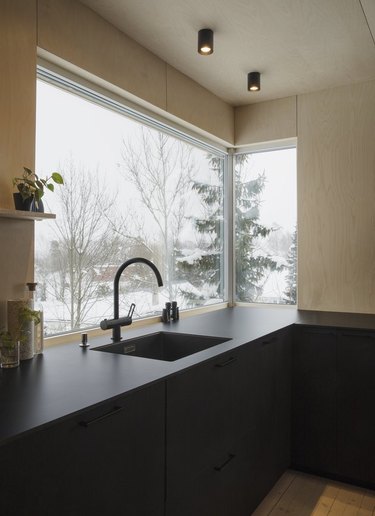 Out in the suburbs of Oslo, you'll find this secluded cabin with thoroughly modern interiors. Like many Scandi kitchens, there's heavy use of light wood, but the impact comes from black fixtures, countertops, and cabinetry to create a striking effect. It might seem cold, but it matches the austere surroundings.
6. If you want a touch of country, keep the palette subdued.
---
Leonora Epstein is Hunker's Senior Director of Content. She has previously served as Executive Editor at HelloGiggles and as BuzzFeed's Deputy Editorial Director. She is the co-author of "X vs. Y: A Culture War, a Love Story" (Abrams, 2014). Feel free to reach out at leonora@hunker.com.
View Work