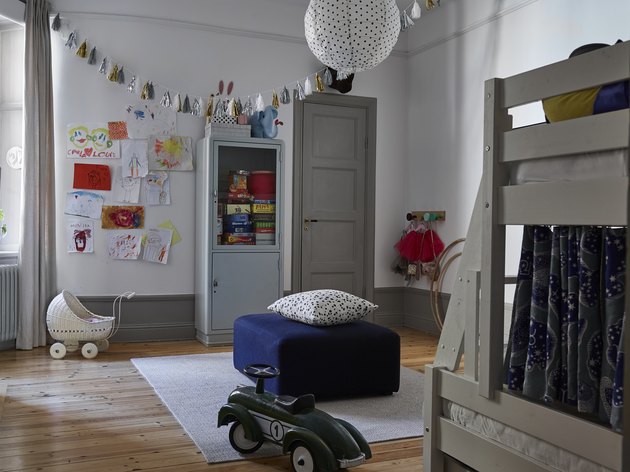 So you want a Scandinavian-chic home — but you also have children to keep in mind? It's absolutely possible to create a living space that plays on more adult themes, but also has room for kids' stuff that doesn't ruin the vibe. In Stockholm's charming Birkastan neighborhood, architect Alexander White designed an apartment where high-end pieces mix with playful ones to create a home that feels friendly, yet uncluttered and definitely not stuffy.
While we love the areas that are clearly designated "grown-up" zones, the kids' room is a sight to behold with minimalist furnishings that strike a cool balance against the friendly pops of color.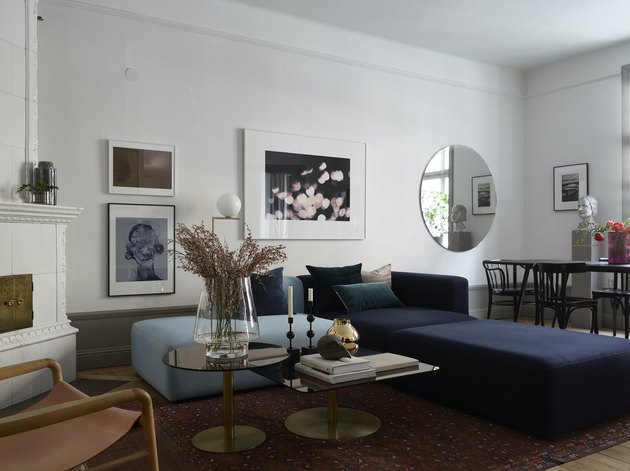 1 of 10
Living Room
The owner, Helena, works as an interior designer at BEBO Design. Together with BEBO, architect Alexander White created a space that is ideal for both adults and kids.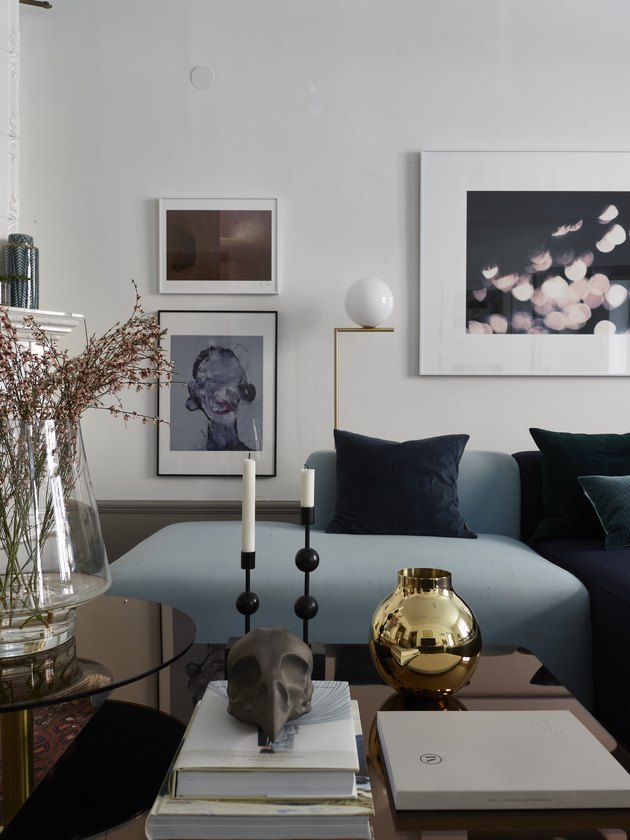 2 of 10
Living Room
A vintage carpet separates the living room from the dining area in an open floor plan. The large sofa, purchased from Hay, takes up a big portion of the living room for maximum comfiness.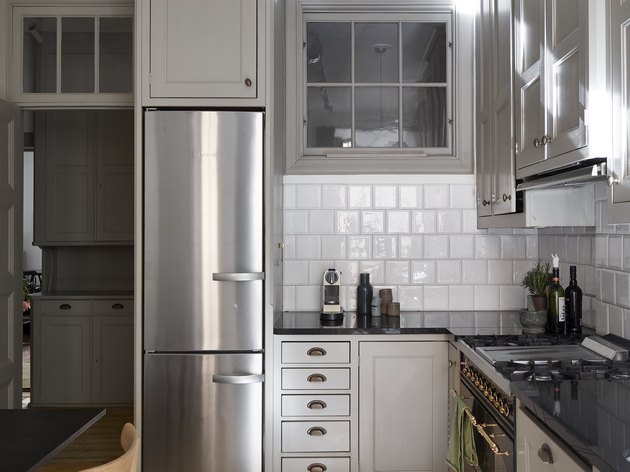 4 of 10
Kitchen
Many elements in the kitchen were custom-designed by BEBO, including the cabinets. A white-tiled backsplash provides a clean backdrop for sleek appliances. A mix-match of cabinet styles were built around the appliances and countertop for maximum storage.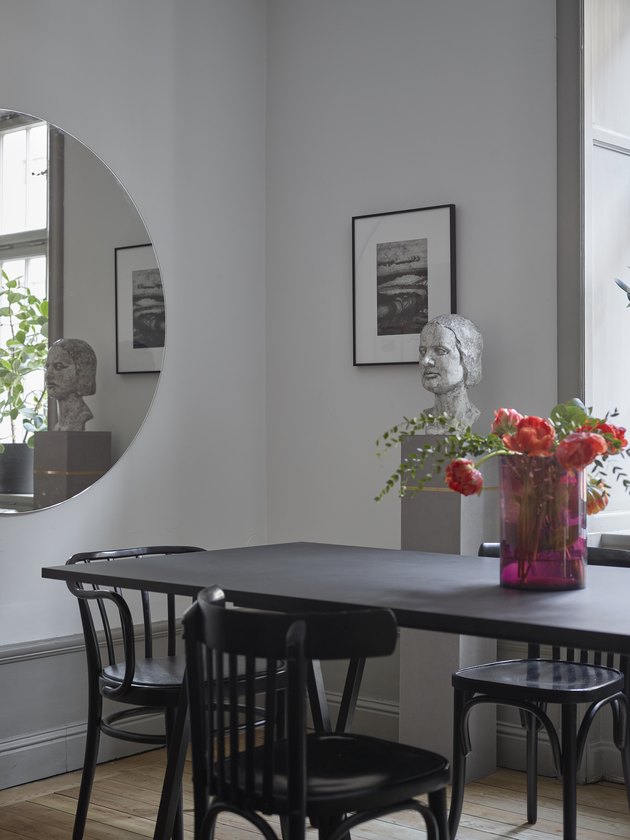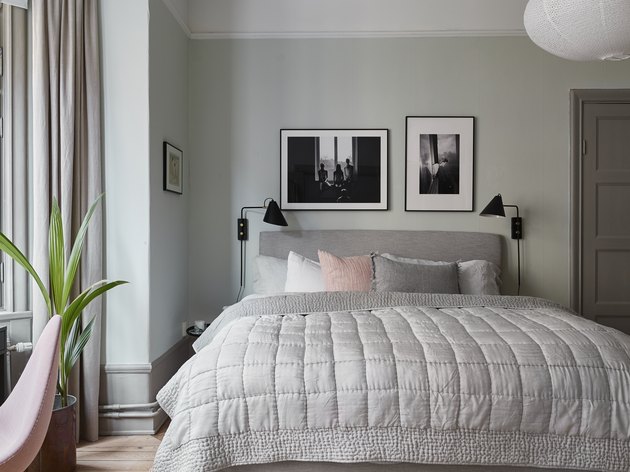 6 of 10
Master Bedroom
Scandinavians somehow always nail mixing grays with pinks. This bedroom is a fine example, with varying shades of gray on the baseboards, door, bedspread, and headboard.
7 of 10
Master Bedroom
No one likes waking up before their alarm. Natural light flowing through the floor-to-ceiling windows can be shielded with thick curtains. The bed is outfitted in sheets from Millenotti.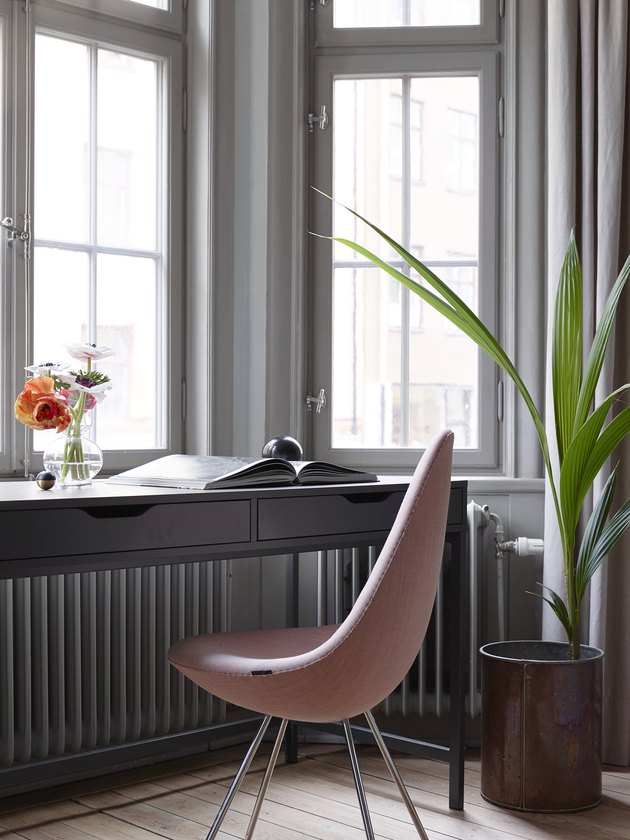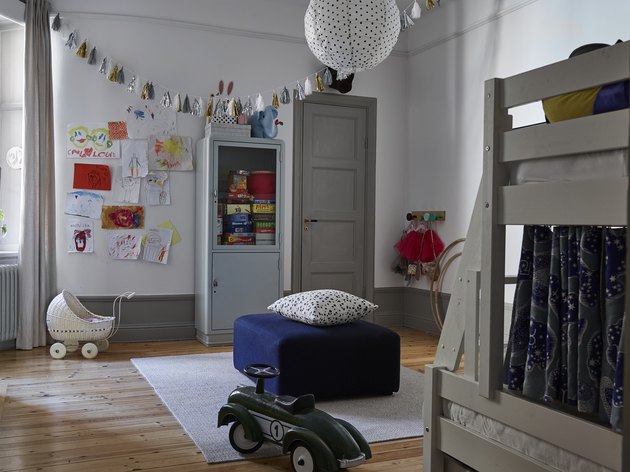 9 of 10
Kids' Room
Throughout the home, art displayed was either purchased from Absolut Art or made by the design team. Of course, the nursery doesn't take things so seriously and a collage of the kids' art actually looks pretty great against a white wall.
10 of 10
Kids' Room
A child's bedroom should have plenty of space to play, but that doesn't mean it can't be design-forward. A hanging canopy accentuates the high ceilings, but also acts as a chic accent that can grow with the kids.
---
After interning at Dwell magazine in San Francisco, Kate began writing about arts, design and culture for other national publications. She is based in Los Angeles and San Francisco.
View Work