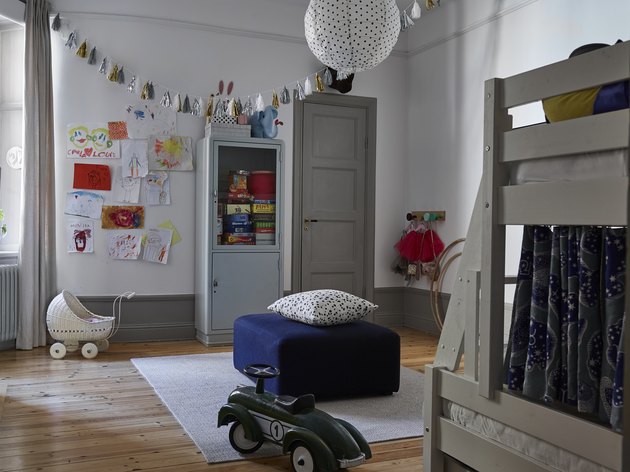 So you want a Scandinavian-chic home — but you also have children to keep in mind? It's absolutely possible to create a living space that plays on more adult themes, but also has room for kids' stuff that doesn't ruin the vibe. In Stockholm's charming Birkastan neighborhood, architect Alexander White designed an apartment where high-end pieces mix with playful ones to create a home that feels friendly, yet uncluttered and definitely not stuffy.
While we love the areas that are clearly designated "grown-up" zones, the kids' room is a sight to behold with minimalist furnishings that strike a cool balance against the friendly pops of color.
---
After interning at Dwell magazine in San Francisco, Kate began writing about arts, design and culture for other national publications. She is based in Los Angeles and San Francisco.
View Work