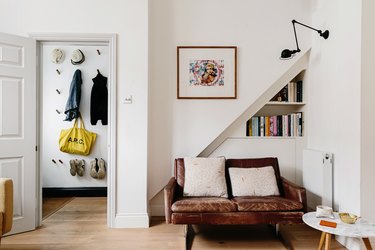 If you ask us, the color brown is the unsung hero of interior design. In fact, when we stop to think about it, the shade sneakily resides in most every room (thanks to commonly found wood trim, accent furniture, or kitchen cabinets) and yet rarely receives the accolades of its other neutral counterparts. (We're looking at you, black, white, and gray.)
While it may not initially seem like the most thrilling color to decorate with, we'd beg you to reconsider. Brown tones have a way of effortlessly lending a warm and utterly inviting vibe to any space, be it a modern kitchen or a traditional living room. Ahead, we've rounded up five ideas for colors that go with brown that will have you eager to feature the shade in your own home.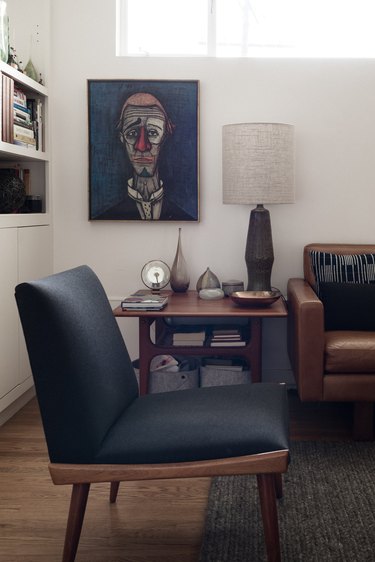 Dark gray and brown colors work especially well together in a midcentury style home, thanks to their inherently masculine vibe. To keep the palette from feeling heavy or lackluster, try adding a lighter shade — like white or ivory — into the mix as well. The stark contrast will make the combo feel even more luxe.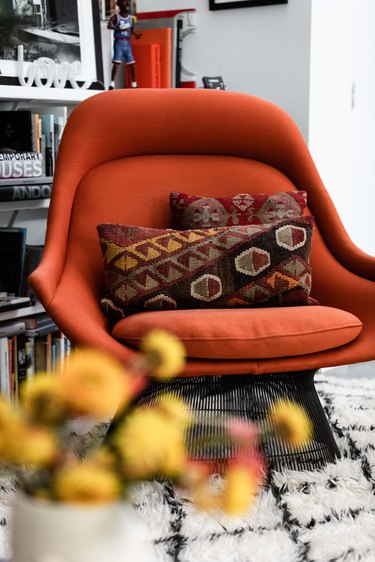 Just like brown, burnt orange is an earth tone, making these hues two peas in a pod. We recommend bringing in orange shades in a bold, but limited manner. A modern accent chair, for instance, allows the palette to pack a punch without overwhelming the space, while brown accessories ground this confident color.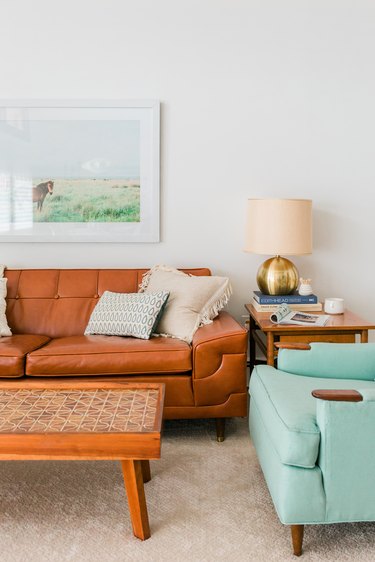 If you're worried that the dark color will feel too serious or drab in your living space, look no further than a brown and aqua combo to shake things up. We particularly love this color idea when paired with cognac leather — it keeps the overall look light and airy, while still feeling warm and grounded. All you need to complete the look is a gold, metallic lamp for additional texture and contrast.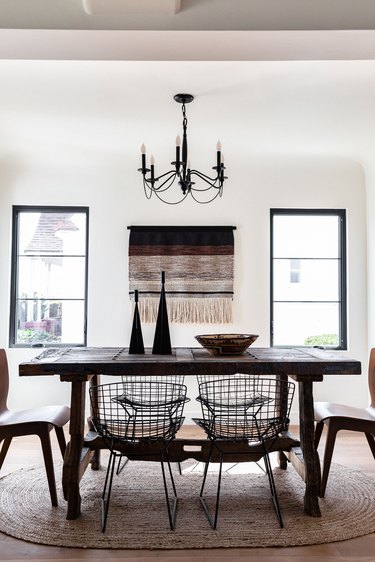 To quote Elle Woods: Whoever said black and brown don't go together was "seriously disturbed." We're here to set the record straight: these two neutrals make an ideal pairing and a sophisticated color palette that (with a hefty dose of white) feels utterly timeless. To recreate the look, begin with clean, white walls, followed by a heavy dose of brown furniture. Finish it off with black accents to add the perfect touch of contrast.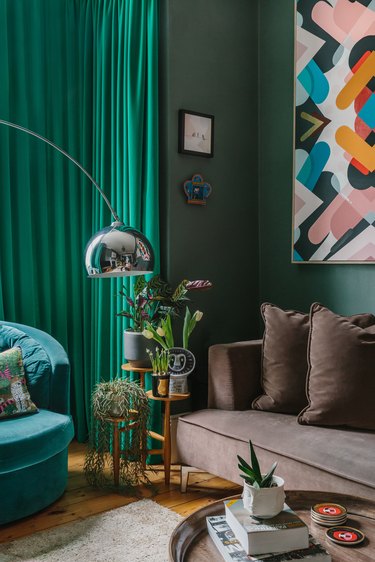 While forest green and brown might be a more common pair, we prefer this livelier version. In fact, we'd say emerald green elevates the color brown, making it feel downright glamorous in this art deco living space. Find balance and cohesion with contrasting hues by using similar textures, and tie it all together with an abstract painting.