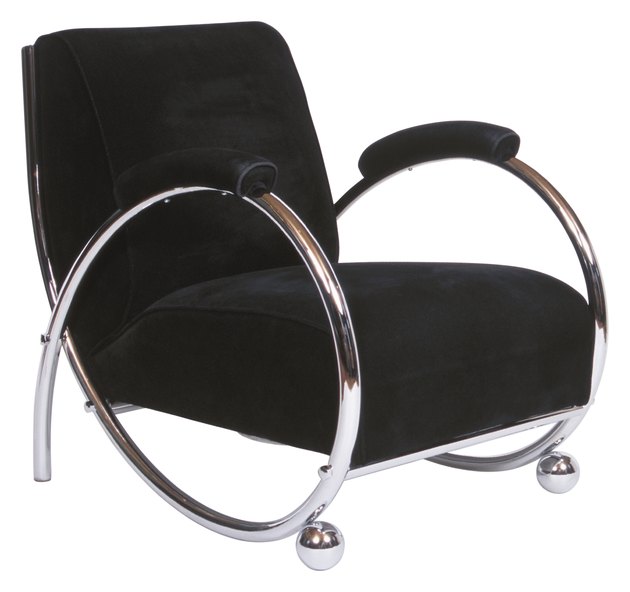 Equipping your home with black and brown furniture is a safe option because it affords you the ability to get creative with the rest of the colors in each room. Whether you want the furniture to be the room's focal point or want the walls and decor to stand out, you can match several different colors with black and brown furniture.
White
The combination of white and black is always fashionable, so if a room in your home contains black furniture, using white as a contrasting accent color is suitable. If you have expensive or fancy black furniture, make it the room's focal point by painting the walls white or slightly off-white. The room's decor can involve both contrasting colors. Choose white vases, a white fur area rug and white and black art in black frames.
Cream
Cream colors and other earthy tones work well with both black and brown furniture or furniture that is a combination of the two colors. A black/brown bedroom suite, for example, will help create a warm ambiance when paired with cream- or taupe-colored walls. If possible, make the accents go with the furniture, such as bedding for beds or pillows for couches to match with the walls. For example, taupe pillows on a brown leather couch with taupe walls gives the room a warm feel.
Red
Red is a bright, cheery color that works well to contrast the darkness of black and brown furniture. Red works well in nearly every room in the house, so it should pair suitably with any type of black or brown furniture. Pillows in a rich shade of red, for example, add vibrancy to a black or brown bed. If your dining room furniture is dark black or brown, select a red tablecloth, red napkins or even red plates.
Gray
Some shades of gray leave a lot to be desired, but the right gray will pair well with black and brown furniture. Gray is often suitable for curtains, an area rug, accent pillows and even vases and other types of decorations. A gray fabric containing strands of silver, for example, adds life to what can otherwise be a dull, dark room. Gray paint also works in a room with dark furniture.
---
Toronto-based journalist William McCoy has been writing since 1997, specializing in topics such as sports, nutrition and health. He serves as the Studio's sports and recreation section expert. McCoy is a journalism graduate of Ryerson University.