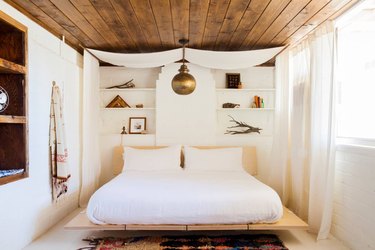 Looking to embrace bohemian decor? It's a style where, really, anything goes: maximalism, mix and match different prints and patterns, global flair, varied textures, eclectic lighting, woven furniture and decor, and, chances are, a bunch of houseplants thrown in. But despite its lack of rules, there are still a few signature color palettes that show up in boho interiors, time and time again.
Scroll on for five of the most popular bohemian colors to try (and remember, boho style is all about marching to the beat of your own drum).
1. Neutrals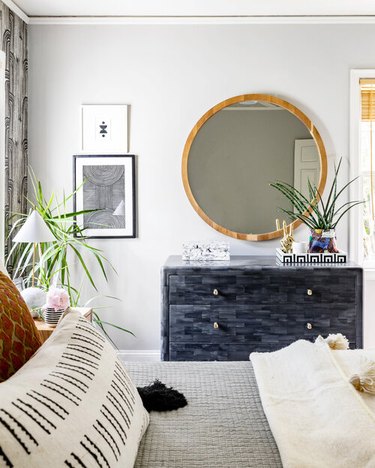 2. Teal and Terra Cotta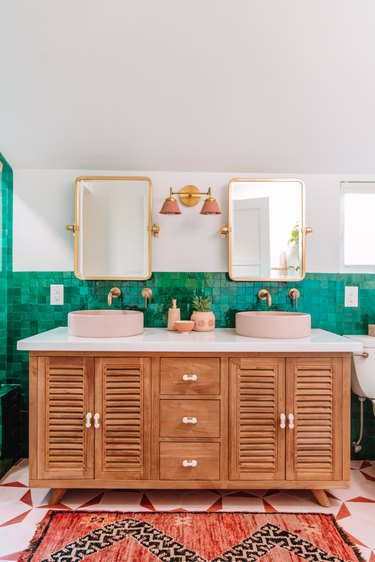 A recipe for eclectic interiors? Mixing bold boho colors like turquoise, rust orange, and pink in various shades and varieties.
3. Earth Tones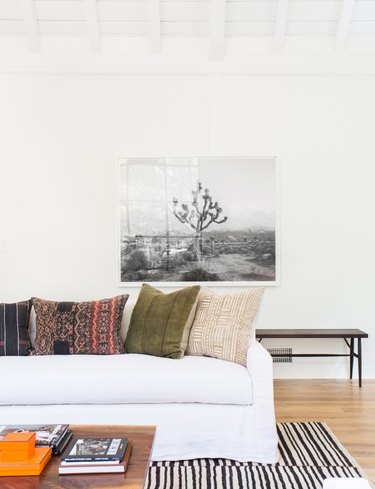 Bohemian style is very down-to-earth, so it's fitting that it often goes hand in hand with an earthy color palette. Think beige mixed with rust, olive, and khaki. (Might we suggest a pile of throw pillows?)
4. Wild Mix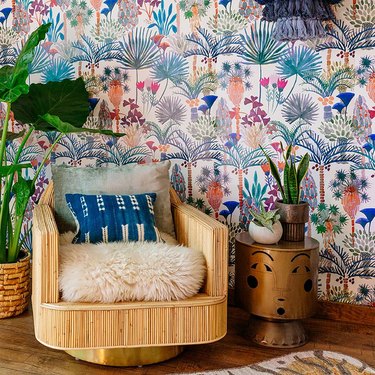 5. White and Metallics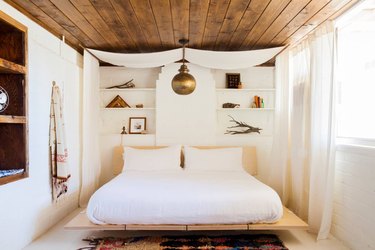 Bohemian interiors have a global feel, as though that vase over there was picked up at a market halfway around the world. Can't swing a plane ticket? You can still get the look. Stick to a white boho color palette accented with some metallic lighting and accents, like gold and brass.