You can probably recognize boho style even if you don't fancy yourself a design expert. Any room bursting with color, patterns, greenery, and rugs can basically fall under the umbrella of boho. These spaces feel cozy and inviting and they go against the grain of more minimal, pared-down spaces. Here's a look at the style, from its origins to today.
The Origins of the Term Bohemian
Bohemia refers to a region in the Czech Republic and also refers to "a Celtic people from transalpine Gaul who inhabited the area in the 2nd century B.C.E. before they were chased out by the Roman army," according to Merriam-Webster.
French speakers used the term Bohemian to describe "Roma people and others who lived among them in lower-rent districts of Paris," even though they weren't from the Bohemia region. It's important to note that the term initially had problematic undertones, before becoming romanticized by some groups in Paris and beyond. Writers and artists started adopting their own version of the bohemian lifestyle — a term they used to describe themselves as outsiders and creative types. Bohemian style became a way to describe clothing and home decor that leaned toward a laidback, artistic aesthetic.
Now, Bohemian style in the home has morphed into the blanket term "boho." The style embraces patterns, layered rugs, lots of greenery, and furniture made of natural materials.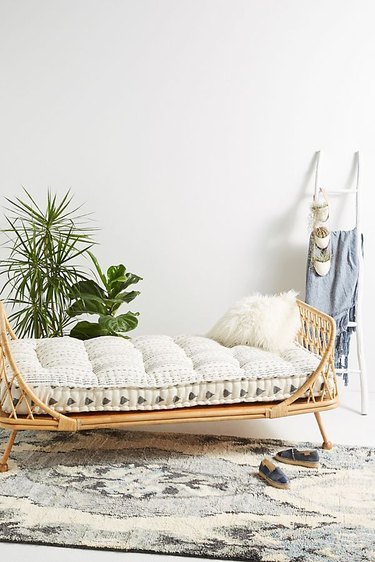 Evolution of the Boho Style
The boho influence can be seen in '60s and '70s hippie style, from clothing and home decor. It was all about freedom of expression, about mixing seemingly non-related items in your wardrobe and at home. Think tie-dye, fringe, and beading — elements that you can still see in some boho home decor today.
If you search '70s home decor on Etsy, you'll see items like macrame wall hangings, bamboo and wood kitchenware, and floral drinking glasses. A lot of retro patterns like paisley are now having a comeback, and they also fit into the boho style. The same goes for trendy terms like hygge — think soft textures, piles of pillows, and lots of rugs. Vintage items are also a big part of the aesthetic.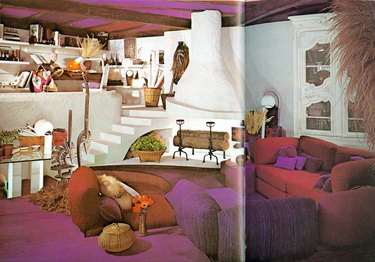 Designer Justina Blakeney gives us tons of inspiration when it comes to decor ideas, whether for a backyard space or the living room. The designer created the Jungalow style, with an online shop of the same name. She frequently collaborates with big-name retailers on collections as well.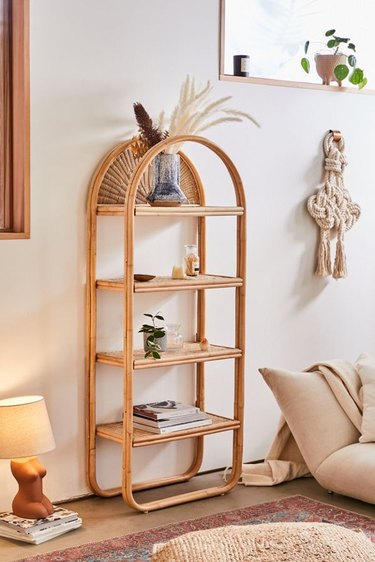 In her book The New Bohemians: Cool & Collected Homes, she explains that her Bohemian aesthetic was directly influenced by her multicultural upbringing and travel.
She explains that the "new bohemian," is someone who "is a master of layers."
"Today's bohemians seek to erase the distinctions between work and play, and our living spaces reflect that lack of boundaries," she writes.
Boho Style Today
The style is popular in a number of spaces, and even with different age demographics. According to Pinterest, searches for Bohemian dorm style went up by 199% this year. Variations of the boho look include beachy boho, California boho, minimalist boho, and boho chic.
However, while some decor items might fit into the aesthetic style of boho at first glance, there are some considerations to keep in mind. Avoid items that might appropriate other cultures. This includes, for example, religious symbols that have sacred meanings and are not just meant to be placed in homes for purely aesthetic reasons.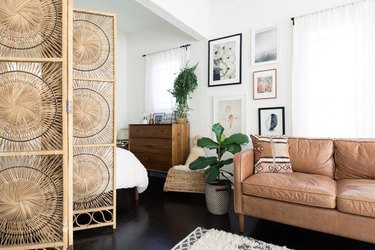 Boho today can most often also mean eclectic, a mixture of the personal items and colors and patterns that you love. No need for stuffy decor rules. Just choose the elements that make your space feel carefree and welcoming.