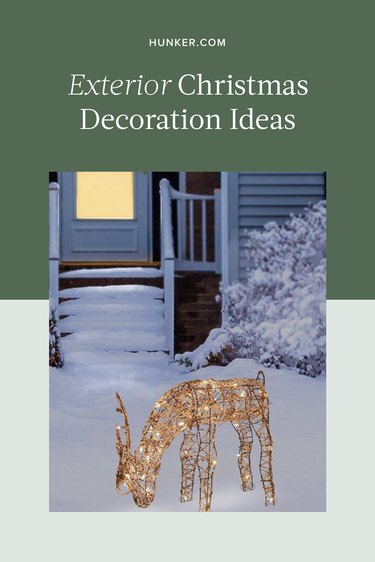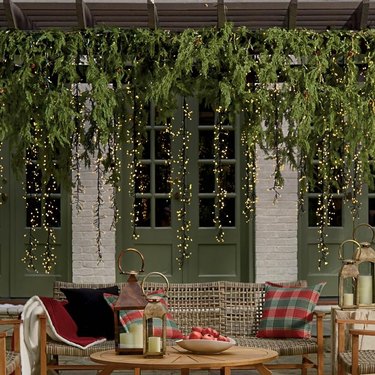 1. Work your window boxes.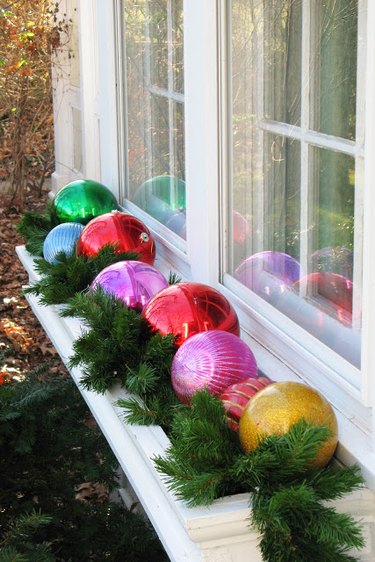 Grab some old school, ball-shaped ornaments and artificial greens, then pile them in your window boxes for a whimsical holiday look like this one from Just Grand. It'll be a great way to reuse ornaments that may be slightly worse for wear and add a fun pop of color to your curb appeal.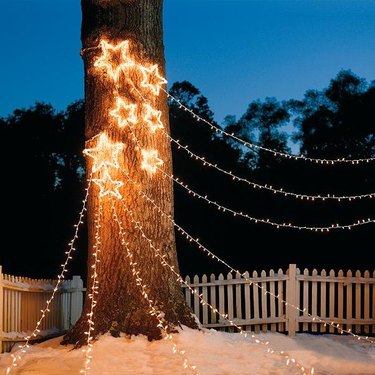 3. Get some smart snowflake silhouettes.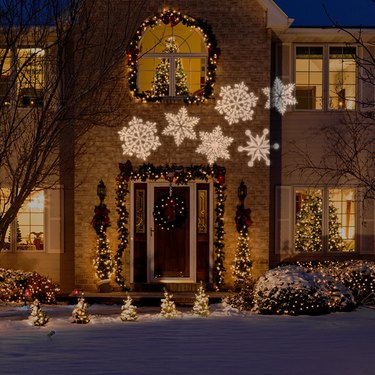 There are so many innovative ways to light your home during the holidays. And we love this traditional look that projects surprise snowflakes onto the house. You can get the projectors in many shapes and sizes from Spirit Halloween, so the possibilities for an outdoor light show are endless.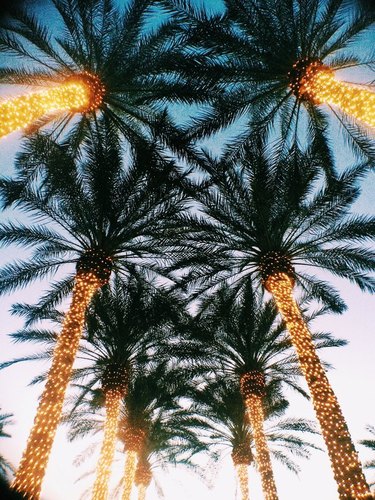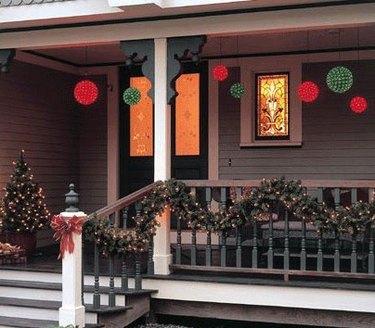 We love this cozy Christmas look with gorgeously illuminated garland, but those red and green light-up globes are the perfect modern touch to turn this traditional porch into a fresh holiday scene.
6. Don't skimp on reindeer.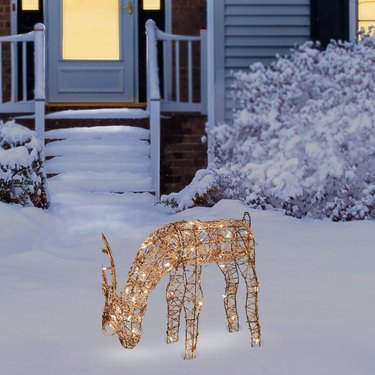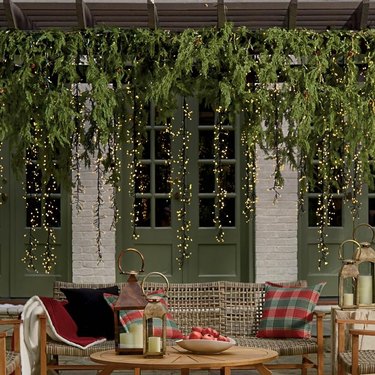 8. Get crafty with what you've got.
9. Make it about the mailbox.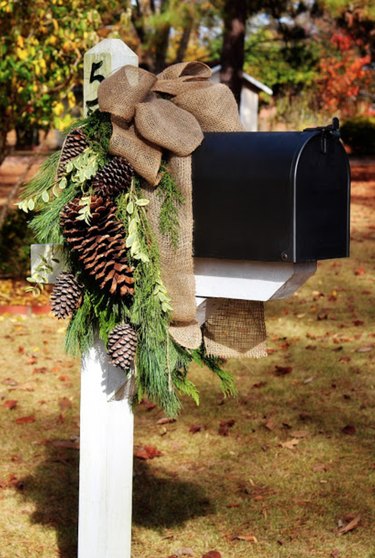 Holiday cards are something we all look forward to sending and receiving each year. So why not give a little love to your mailbox — the hub for all Christmas packages? Add a natural touch with pinecones like The Butlers did here.
10. Show your lanterns some love.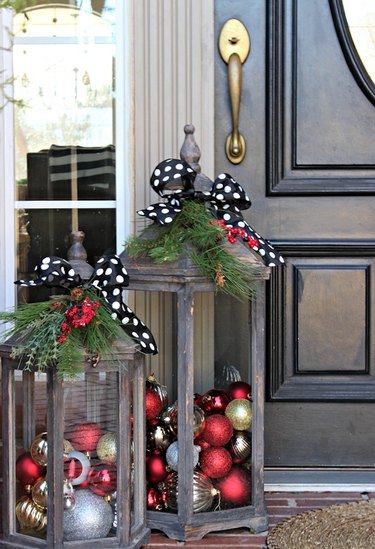 Work with the decor you already have outside. Don't neglect those existing lanterns, planters, or pots. Deck them out with ornaments, evergreen sprigs, and ribbon. This doable look from Dimples and Tangles is super stylish, and we love that it creates an easy way to recycle old ornaments.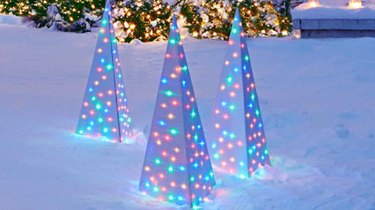 Some find it challenging to lean into the traditional and timeless holiday trim for their exterior Christmas decorations. So here's a more modern (but still festive look). It works for both day and night on either your front lawn or backyard.