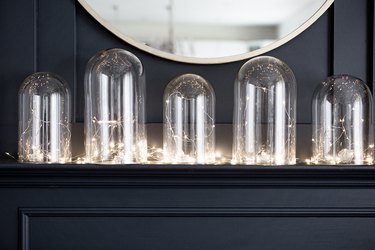 Creating a beautiful glow within your home during the holiday season does not have to take a lot of work and effort. By simply inserting mini lights into groups of glass cloches, you can design a stunning and warm display. This would look gorgeous on a mantel, bookshelf, or sideboard.
Step 1
Place the mini lights inside each cloche. There's no set way to do this, but try to have some of the lights extending towards the top of the cloche.
Step 2
Arrange the glass cloches along a mantel or bookcase, making sure you alternate the heights of cloches.
Tip: If needed, use books under some of the cloches in order to create various heights.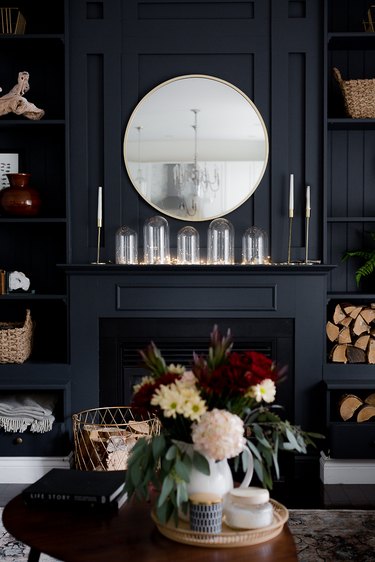 Step 3
For more interest, or to hide the battery packs, you can place Christmas ball ornaments inside the cloches as well.
If you don't have any cloches, you can also achieve the same effect by using jars or glass vases.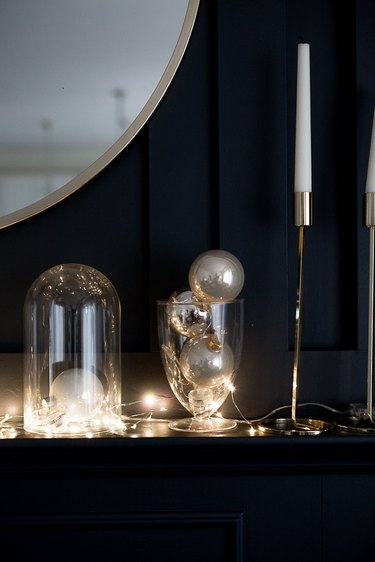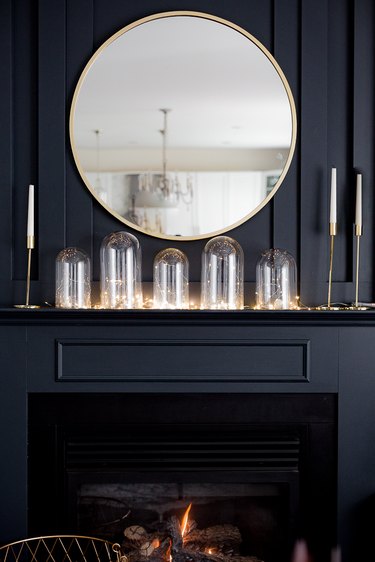 ---
Lucy Akins is an artist, photographer, blogger, and speaker living in Toronto, Ontario. Her work has been published in several magazines, including: Cottages and Bungalows, American Farmlife Style, National Geographic Kids, Better Homes and Gardens, and more. Lucy enjoys sharing her passion for watercolor, decorating and creating as she believes there is an artist in all of us. When not creating, Lucy can be found enjoying time with her husband, their three children and their energetic Aussie pup, Brody.