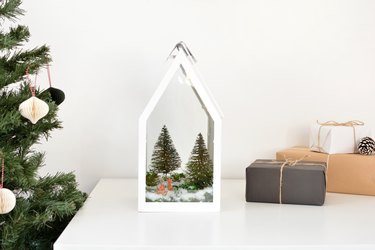 Christmas terrariums are a very sweet and simple way to decorate for the holiday season. This sweet little winter holiday scene can be made using a few easy-to-source items and a cute lantern. The best part? This terrarium is zero maintenance and guaranteed to spread Christmas cheer, year after year.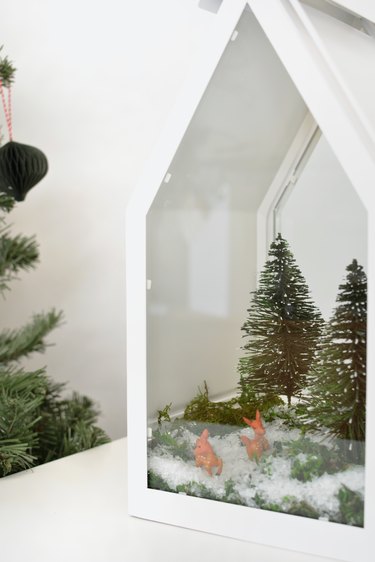 ​Editor's Note: The original lantern we used for this DIY is no longer in stock at IKEA. We have updated the Things You Need list with a similar product.​
Step 1
Pick a container to use for your terrarium. We picked an IKEA lantern, but you could also use a glass bowl or vase.
Step 2
Take your dried moss and break off small sections. Scatter it across the base of the terrarium.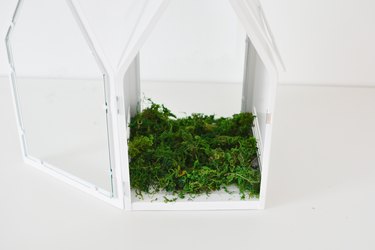 Step 3
Place some mounting putty onto the base of your brush trees, and then place them into the terrarium.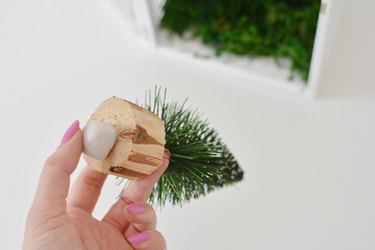 The putty will keep them in place while you add in extra moss to cover any gaps. Check how the arrangement looks from all sides and make any necessary adjustments.
Step 4
Grab a few big handfuls of artificial snow ...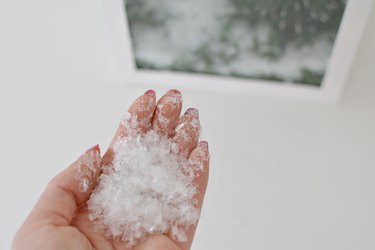 ... and then scatter it over the moss to create a snowy scene.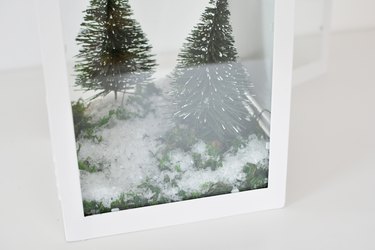 Step 5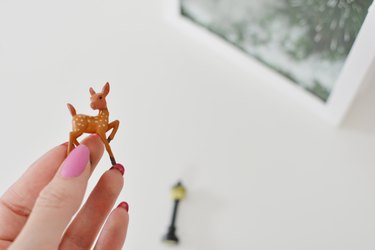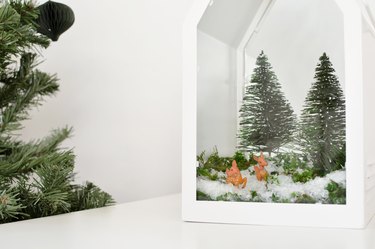 This winter wonderland will last all season long. Happy holidays!