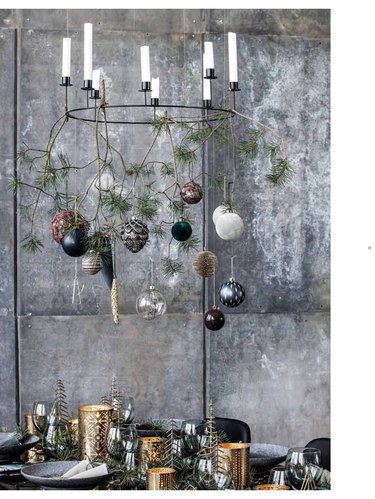 If you're used to over-the-top holiday decor overwhelming you with bold, saturated shades of red, green, gold, and silver — and don't even get us started on all of the tinsel — Scandinavian-inspired minimalism may feel like a breath of fresh air. A few sprigs of evergreen can make all of the difference — especially when paired with neutral walls and simple accessories. This holiday season, opt for some festive Nordic magic to transform your home into an awe-inspiring winter wonderland. Check out these Scandinavian Christmas decorations:
1. Themed Gift Tags
2. Minimal Candleholders
This year, skip the gilded or mercury candleholders for your holiday table. This DIY project from Carola over at Vienna Wedekind uses water and an evergreen branch to create a beautiful nature-inspired option.
3. Himmeli Tree
These geometric Himmeli (or traditional Finnish ornaments made out of straw or reeds) and bead strands by Pinja from Pinjacolada are easy to make yourself — all you need are some rye straws, wooden beads, and white paint. String with beads to create a swanky garland that you can wrap around your tree to give it Nordic appeal.
4. Subtle Neutrals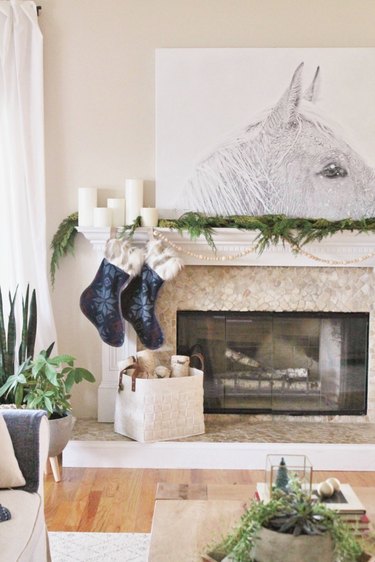 Scandinavian neutral interiors make the perfect backdrop for holiday celebrations. Fill your mantel with creamy pillar candles and choose one bold accent color, like deep navy blue.
5. White-on-white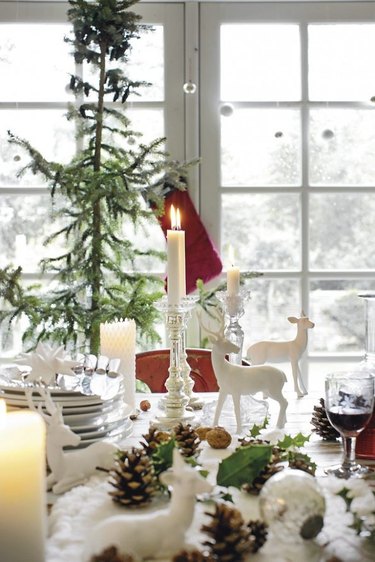 6. Memory-making Advent Calendar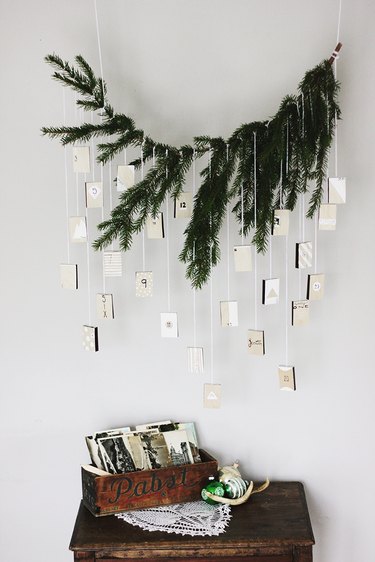 Skip the store-bought advent calendar in favor of this Nordic-inspired number hanging from an evergreen limb. Caitlin over at The Merrythought painted matchboxes for each day. Inside, she hid the names of her relatives and committed to mailing a postcard every day.
7. Hints of Greenery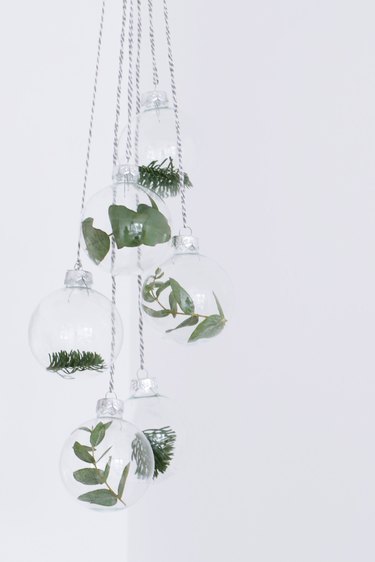 Not interested in setting up a bulky, Christmas tree in your living room or do you simply lack the cash? This streamlined glass-ornament mobile (find the instructions here) gives a hint of greenery without taking up precious floor space.
8. Small Space Simplicity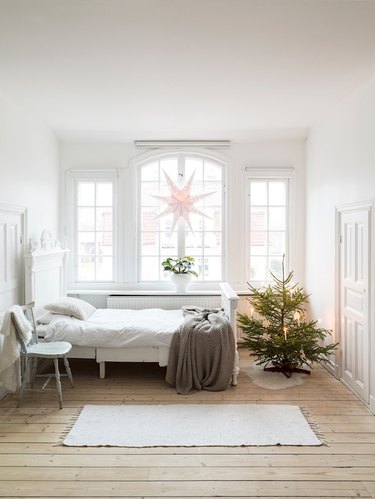 There's no need to go overboard in order to feel the holiday spirit. If you're outfitting a small space think minimalist Scandinavian-style: a small tree, a smattering of lights, and a single white star hung in the window.
9. Rustic Maximalism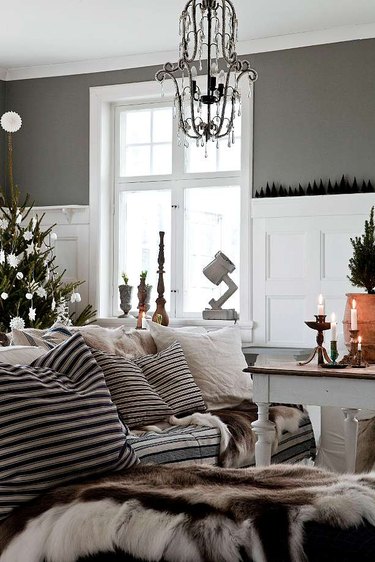 Not all Scandi-inspired interiors need crisp, perfectly curated white accessories. A bit of rustic decor can add to the overall charm, making your home even cozier for the holidays.
10. Think Pink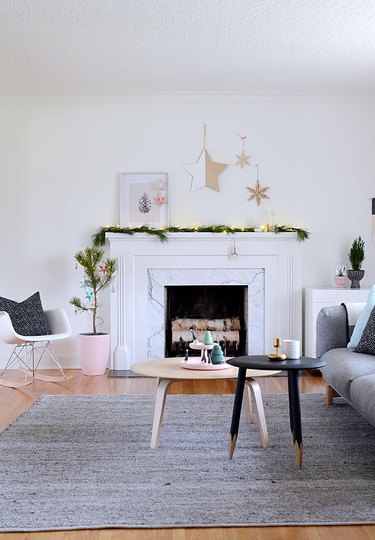 Pink may not be considered a standard seasonal shade, but paired with traditional Scandinavian decor, it makes sense. Add blush accents like Anu from Nalle's House did in her living room to keep your home feeling festive and bright — just take care to not over do it.
11. Eucalyptus-leaf Wreath
Minimal wreaths made from evergreen twigs are, of course, stunning. But this so-simple-it-hurts eucalyptus variety from Riikka over at Weekday Carnival is a to-die-for addition to an all-white, Nordic-chic wall.
12. Ornamental Stars
13. Ornamental Chandelier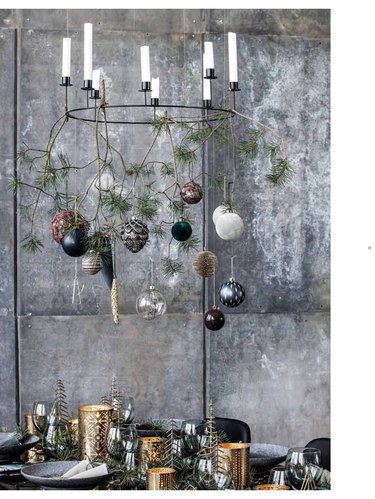 ---
Jamie is a freelance writer based in Denver, Colorado, who writes about real estate and interior design.