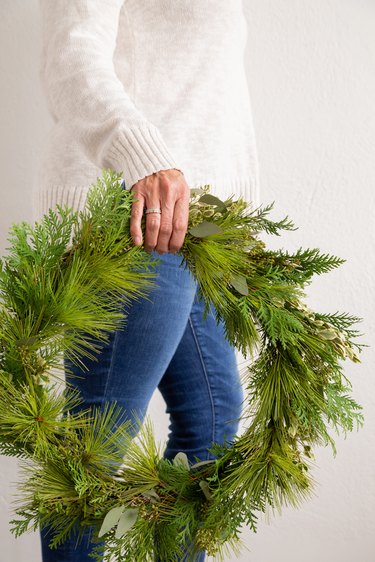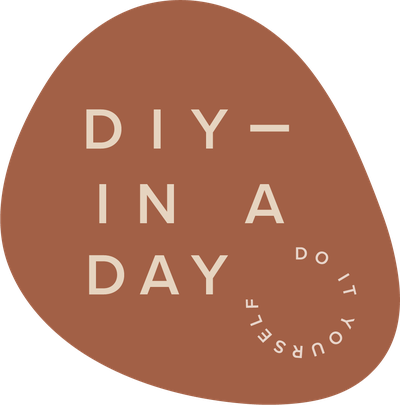 DIY in a Day brings you step-by-step instructions for easy projects that will spruce up your space — within 24 hours (or less!).
If you haven't made your own wreath before, this project is a must-try DIY this year. We used clippings from our yard and our neighbor's (thanks, neighbor!) to make this beautiful and simple holiday wreath.
Don't have greenery in your own backyard? Grocery stores (like Trader Joe's) have terrific picks in their floral section, Etsy offers a wide selection of beautiful branches, or visit your local florist. You can go for a rustic vibe, a modern and sleek look, or more traditional. Add velvet ribbon, berries, or bells for a lovely holiday display.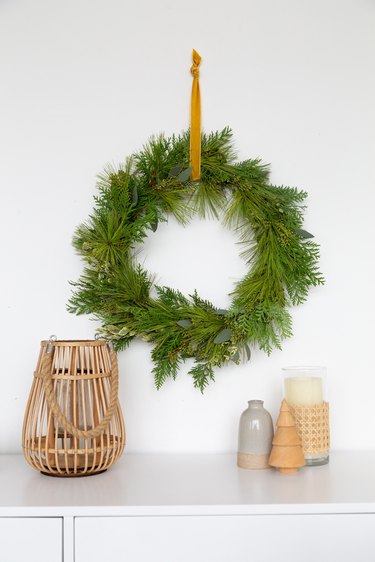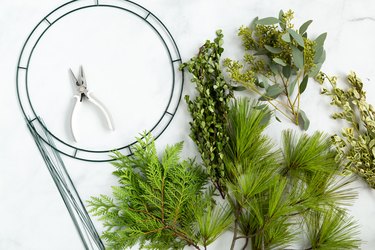 Step 1
Using wire cutters, cut the floral wire into several 7-inch pieces.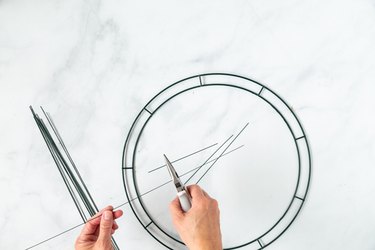 Step 2
Pull off smaller stems of evergreen and other greenery.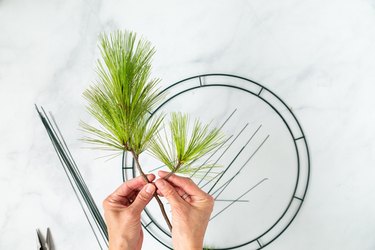 Step 3
Using floral wire piece, gather three different types of greenery and create small bundles, bunching together at the stems. Wrap the stems with floral wire, leaving the ends of wire long so you can attach to the wreath form.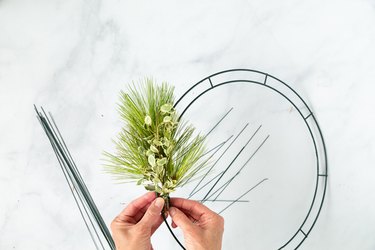 Step 4
Add each bundle to the wreath form by wrapping the wire around the circle. Place each new bundle slightly on top of the previously placed bundle. Continue until you have covered the entire wreath.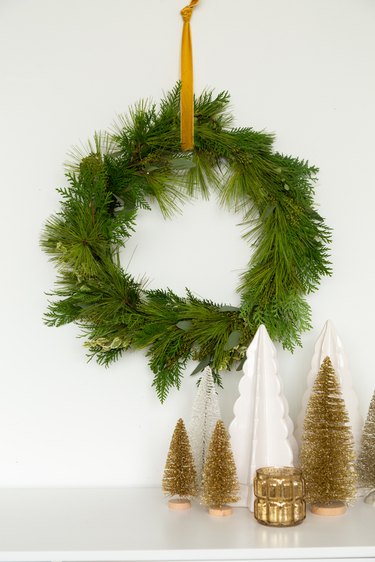 How to Keep Foraged Wreaths Looking Green and Healthy
After cutting foraged greenery (or store bought stems), soak the stems in cold water for one full day. This gives them as much hydration as possible.
Once the wreath is hung, mist or spray with water every few days.
Foraged wreaths do best outside, but they work indoors as well. You just might need to mist more with water.