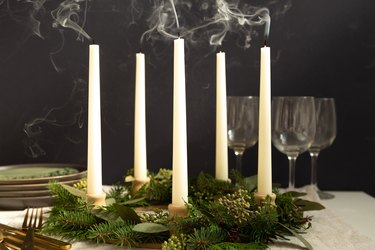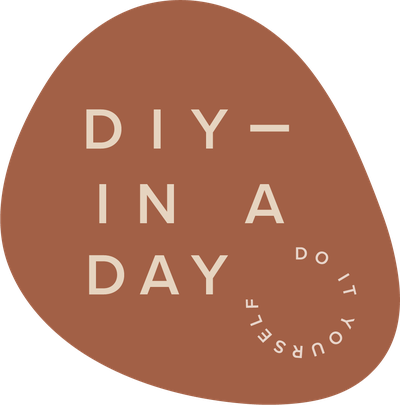 DIY in a Day brings you step-by-step instructions for easy projects that will spruce up your space — within 24 hours (or less!).
If you want to feature a natural, earthy centerpiece for the holidays, there is something so beautiful about using fresh greenery paired with long tapered candles. This table wreath can look amazing as a focal point on a dining table, on a fireplace mantel, or on a credenza. Handmade wreaths are simple to make and such an great way to stretch your creative skills.
Things You'll Need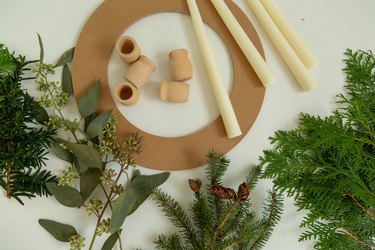 Step 1
Use a hot glue gun or craft glue to adhere the wood candle holders to the wreath form.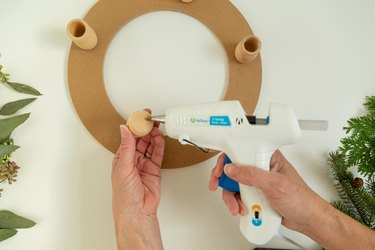 Step 2
Make small bundles by mixing together various pieces of greenery. Tie off the ends with a little bit of wire.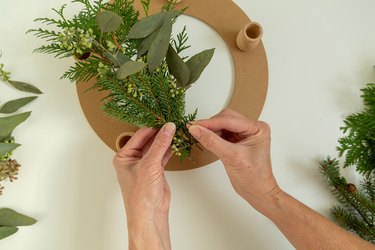 Step 3
To attach the greenery bundles to the wreath from, simply glue the pieces with a bit of hot glue. You will want to cover the entire wreath form base. You can first attach the bundles, and then place single pieces to cover.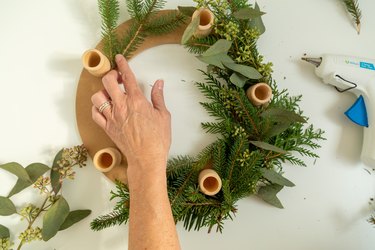 Step 4
Add some leaves as a final touch.
And then place taper candles into the holders.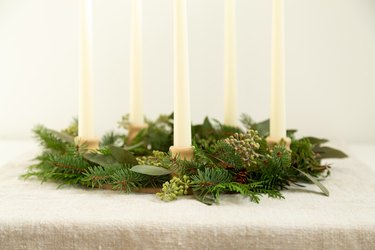 ---
Alice & Lois is a DIY and lifestyle blog where twin sisters Sara and Melissa share their inspiration, projects, connection and celebrate the good in life. They create inspiring posts centered around home, family, style and creativity, specializing in simple, yet sophisticated DIY projects. Sara and Melissa live in two very different places – Sara is in the heart of the midwest, Indianapolis and Melissa in the majestic ski town of Crested Butte, Colorado. Alice & Lois was named one of the Top 10 DIY and Decorating Blogs by the editors of Better Homes and Gardens in 2015 and 2016 and recently named one of the Top 30 DIY Blogs to Follow by Domino.