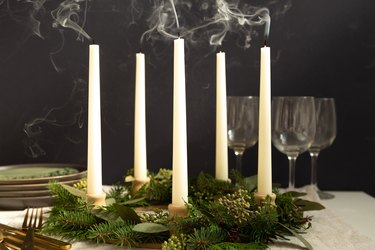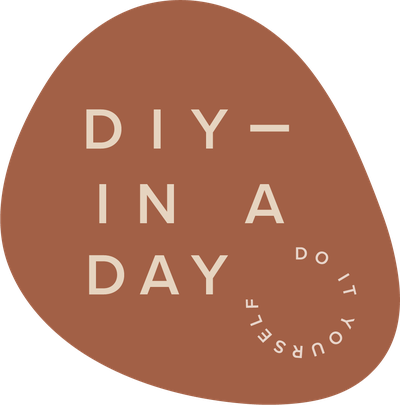 DIY in a Day brings you step-by-step instructions for easy projects that will spruce up your space — within 24 hours (or less!).
If you want to feature a natural, earthy centerpiece for the holidays, there is something so beautiful about using fresh greenery paired with long tapered candles. This table wreath can look amazing as a focal point on a dining table, on a fireplace mantel, or on a credenza. Handmade wreaths are simple to make and such an great way to stretch your creative skills.
Things You'll Need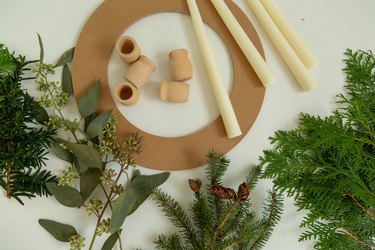 Step 1
Use a hot glue gun or craft glue to adhere the wood candle holders to the wreath form.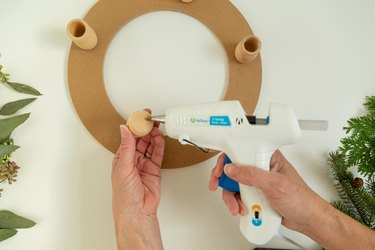 Step 2
Make small bundles by mixing together various pieces of greenery. Tie off the ends with a little bit of wire.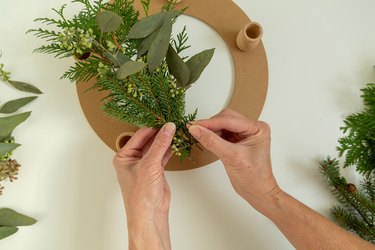 Step 3
To attach the greenery bundles to the wreath from, simply glue the pieces with a bit of hot glue. You will want to cover the entire wreath form base. You can first attach the bundles, and then place single pieces to cover.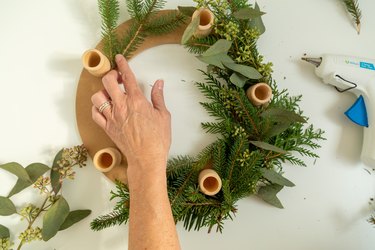 Step 4
Add some leaves as a final touch.
And then place taper candles into the holders.