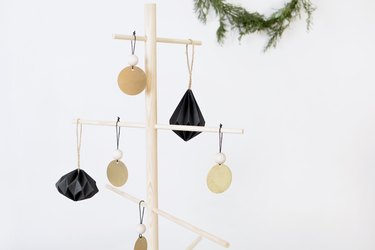 Unless it's not completely obvious, we here at Hunker love minimalist holiday decor. So, if you're on that Scandi train with us, we have just the decorations for you. These brass and wood ornaments are an understated and contemporary addition to any modern tree (and a great handmade gift option too!)
Note: You'll need one brass stamping blank and one wooden bead per ornament, so keep that in mind when ordering your materials.
Step 1
Place a piece of masking tape along the top of the brass discs.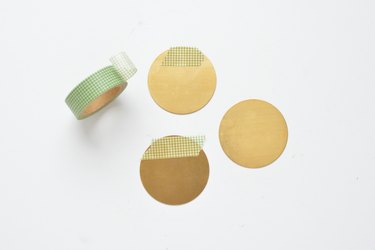 Step 2
Place your brass blank onto a piece of scrap wood and secure with a hand clamp. Drill a small hole with a metal drill bit — the tape will help keep the drill bit from sliding on the metal surface. Repeat on all the discs.
Step 3
Cut a 10-inch length of jute string and loop it through the hole you've drilled. (You can use any color thread that will match your holiday decor.)
Step 4
Take the ends of the jute string and thread them both through your wooden bead.
Step 5
Knot the ends to secure — your ornament is ready to hang! So easy, so simply beautiful.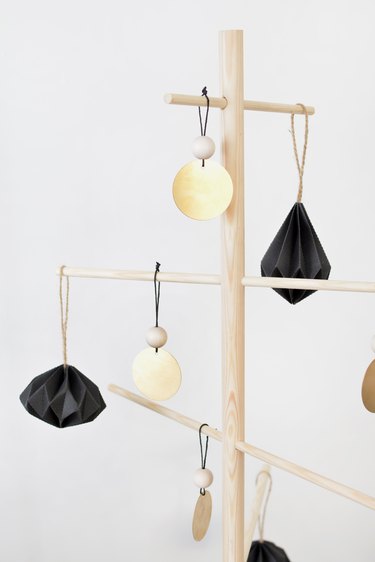 As much as we love traditional Christmas decor, sometimes it's good to break with tradition and embrace a fresh take on the holidays. These minimal ornaments are a perfect addition to a modern Christmas tree.