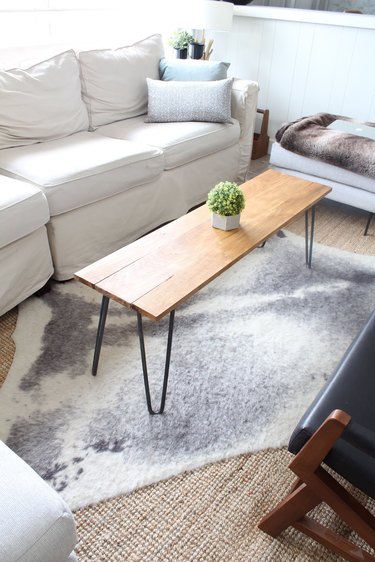 Here at Hunker, it's no secret that we love things that are sleek, shiny, and new. But we also hold a special place in our hearts for all things rustic: think reclaimed wood furniture, exposed beams, and Pendleton blankets.
If you're a woodworking whiz (or even if you're a novice), you can definitely make your own rustic coffee table to complete your laid-back living space. All you need are a few trusty tools and some new or salvaged wood (even tree stumps can be made into tables), and there you have it — a coffee table that you made with your own two hands. And bonus: it was likely less expensive than if you bought one from your favorite retailer.
Even if you don't live in a cozy cabin in the woods, these DIY rustic coffee tables will look and feel right at home in a variety of spaces, including modern or boho interiors.
1. A Pallet Table With Wheels
Transformed pallets are all the rage these days, from outdoor sofas to beds. They can even be used to make a DIY rustic coffee table on wheels, as proven by this tutorial from blogger Liz Marie.
2. Tree Stump Table
If you've recently acquired a few tree stumps (maybe they've been removed from your yard, you live in a wooded area, or you know someone with stumps to spare), you can polish them up and group them together as a rustic alternative to a traditional coffee table. We love this particular DIY by Sara of Twelve On Main.
3. Rustic With Industrial Flair Table
4. Wood Slice Table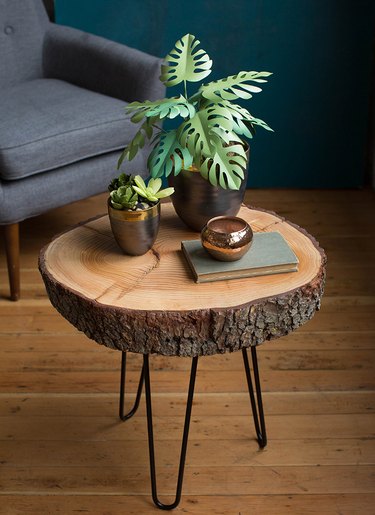 No matter how you slice it, this is one charming DIY: a wood slice and hairpin legs come together to make a small coffee table or a delightful side table. Go to Lia Griffith for step-by-step instructions.
5. Outdoor Chevron Table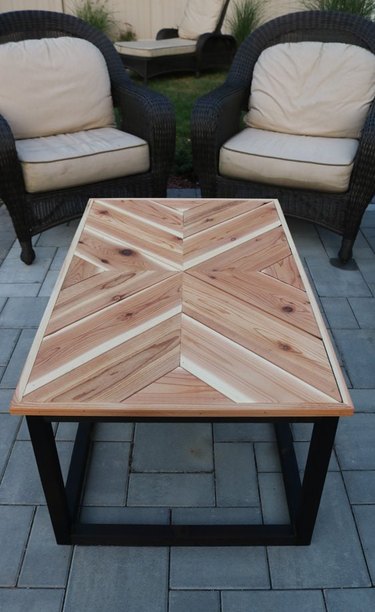 6. A Wood Plank Table With Hairpin Legs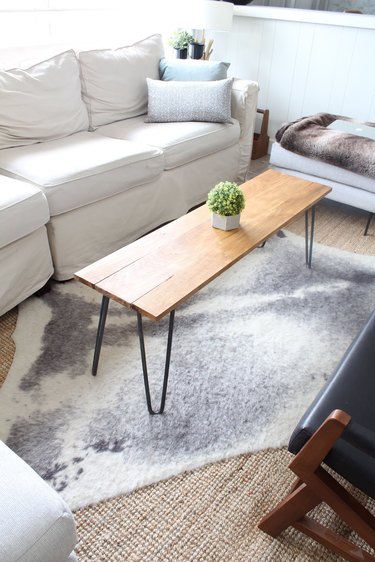 With hairpin legs and a simple wood plank tabletop, this DIY rustic coffee table crafted by Andrea of Harlow & Thistle is the pinnacle of vintage simplicity. Plus, it has an oh-so-handy spot below the table to stash your remotes.