From streamlined silhouettes to unfussy materials like natural wood and concrete, a DIY minimalist dining table will act as a perfect finishing touch in your subtle, yet stylish, space.
1. Hairpin Legs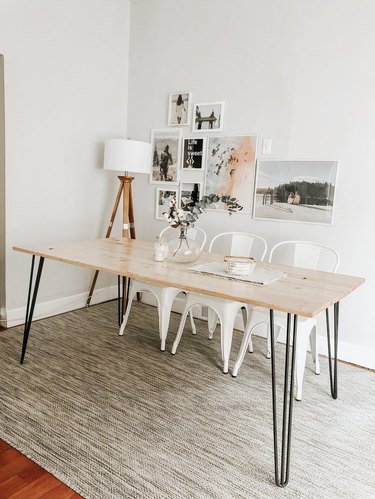 With industrial, vintage-inspired hairpin legs and a simple wood top, we're thinking you can make this DIY minimalist dining table, crafted by Jennifer of From Jennifer Ann, in a flash. Plus, we think it could also act as a modern desk for your home office, too.
2. Sleek Lines
Minimalist design is all about those little touches that take something from basic to eye-catching without overwhelming your space. This DIY minimalist dining table by Dylan and Molly of Woodbrew definitely fits the bill, with its angular legs and straightforward wood finish.
3. Concrete and Wood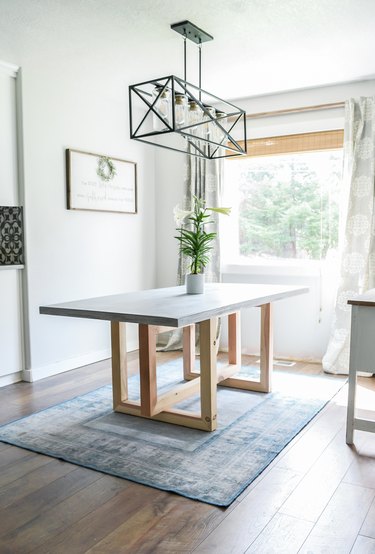 4. Sawhorse Legs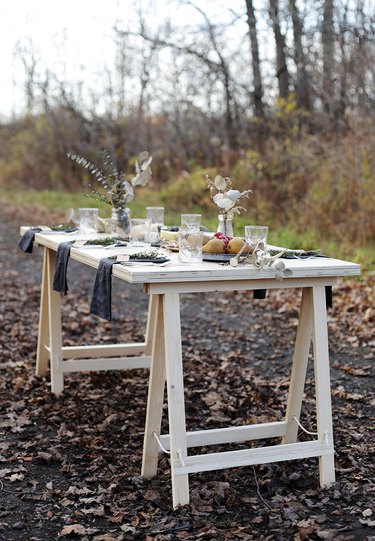 Even though you're a minimalist, that doesn't mean you don't want to host a dinner party with lots of friends! In this case, we recommend a larger-scale dining table, which Manda of The Merrythought created using a pair of sawhorse-style legs as the base.
5. Plywood
6. Reclaimed Wood and Metal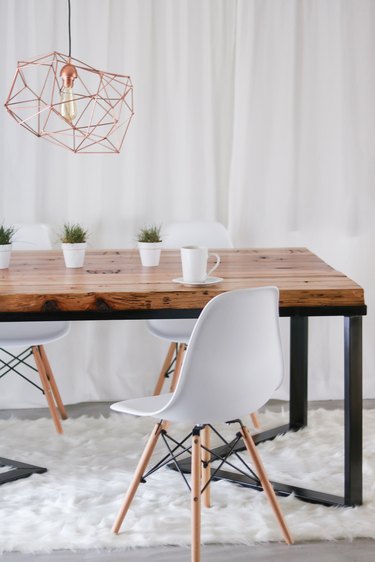 Most people don't want to spend an arm and a leg on their furniture. Luckily, this DIY minimalist dining table won't break the bank. Lily Ardor's creation was crafted with reclaimed wood and metal, and the result is a sophisticated table that cost less than $600 to make.