If you want to spruce up your backyard or patio space, this rustic bench is the perfect spot for your outdoor living area — and luckily you don't need major carpentry skills to build it yourself. With hairpin legs available for as little as $20, this DIY is a great beginners project. Here's how ...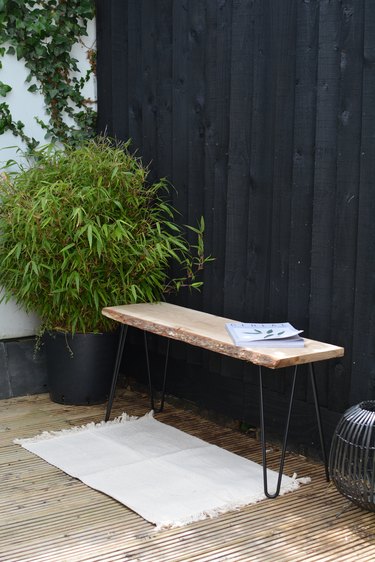 Things You'll Need
Power drill

Hand sander

Outdoor wood varnish
Step 1
Choose your piece of wood. We've used a piece of live edge hardwood that measured 1 foot by 3 feet. (If you find a larger piece, you can always have your local hardware store cut it to size for you.) Be sure to choose hardwood rather than softwood. Oak, cedar, redwood, acacia, or walnut are popular choices.
Step 2
Flip the wood over so the bottom side is facing upwards. Place the hairpin legs into position. You don't need to measure here; just eyeball where you want them to sit.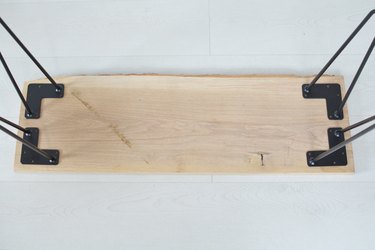 Mark all the drill holes with a pencil and put the legs to one side.
Step 3
Drill pilot holes for the legs — make sure you don't drill all the way through the wood.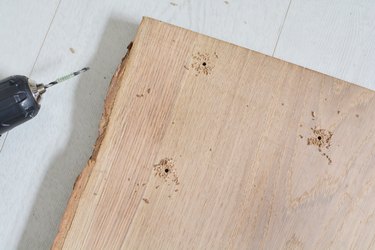 TIP: Our hardwood is 1 inch thick, so we've wrapped a small piece of tape around the drill bit a 1/2 inch from the tip to indicate how deep we've drilled.
Step 4
Drill the hairpin legs into place.
Step 5
Take a hand sander and the sand the sides of the hardwood.
Smooth any rough edges, and run the sander over the bench top to prepare it for the varnish.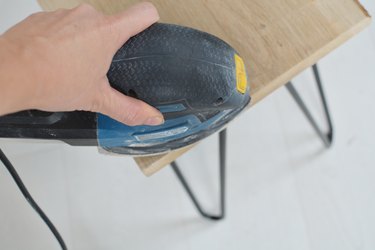 Step 6
To finish the bench, seal the wood with two or three coats of outdoor varnish to protect it. Let dry completely.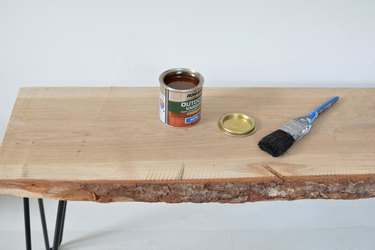 Your bench is now ready for outdoor lounging and entertaining!