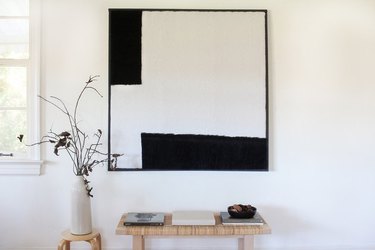 Minimalist art emerged in New York in the 1960s, on the heels of abstract expressionism. It's a style void of symbolism and emotional content, instead highlighting the materiality of the work. There's something about the simplistic appearance of this aesthetic that brings out the inner artist in all of us. Be honest: Haven't you ever gone to a museum or seen minimalist art online and thought "I can do that!" If so, then these DIY minimalist art ideas, with their emphasis on color-blocking, geometric shapes, and pared-down color palettes, are for you.
1. Opt for texture.
The absence of landscapes, people, and color can give minimalist art a bit of a hard edge — counter that with softness and warmth in the form of a contemporary DIY art project featuring a quilted pillow sham and a desert-inspired color palette. Get the DIY.
2. Adopt hygge principles.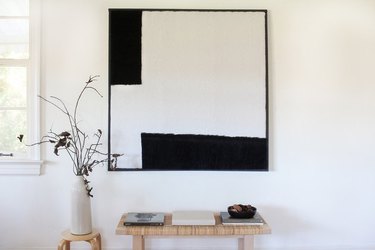 Translate the warmth and texture that make Scandinavian interiors so enviable to your walls with this color-blocked DIY minimalist art. Shearling, a much beloved accent in Nordic homes, makes a clever stand in for canvas as backing, for the ultimate cozy wall decor. Get the DIY.
3. Do the time.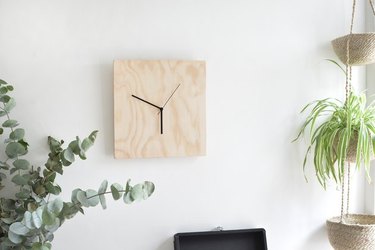 Omit numbers on a clock for an artistic, minimalist take on keeping track of time. A plywood face adds warmth and is the perfect backdrop for straightforward black "hands." Get the DIY.
4. Add dimension to paper.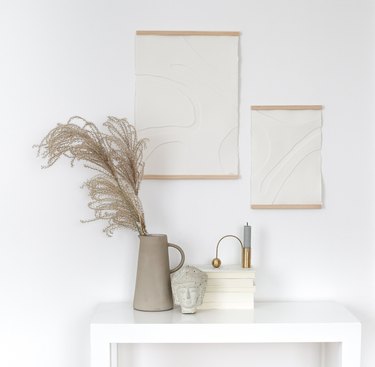 Add interest to everyday white paper, and depth to walls, with this DIY minimalist art project that uses just a few supplies. The wood header and footer add a welcome rustic note. Get the DIY.
5. Make a sculptural wall hanging (or two).
Bring movement and contrast to walls with a minimalist DIY art project made of dark clay and twine. It's an elevated take on the woven wall hanging. Get the DIY.
6. Embrace geometric shapes.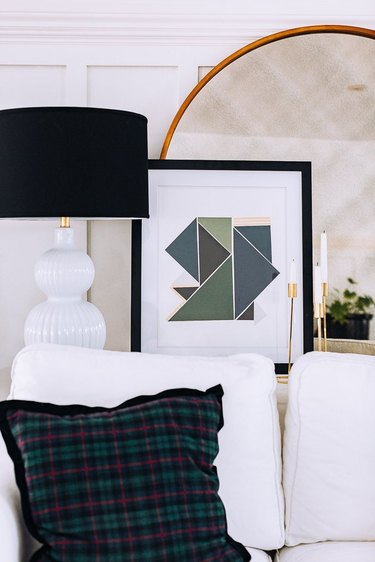 7. Play with scale.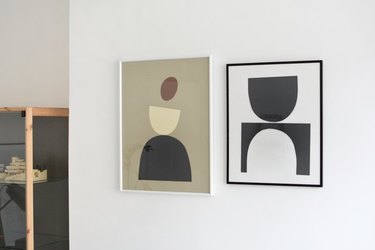 Adhere to minimalist art principles by focusing on negative space and scale, as seen in this project. We love the use of rounded silhouettes, which lend an organic feel. Get the DIY.
8.  Texturize your canvas.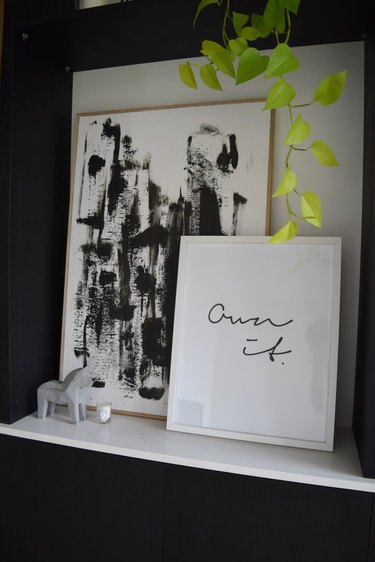 Visible broad brush strokes add texture and dimension to this high-contrast monochromatic minimalist art idea — you'll even learn how to make the frame. Don't be intimidated by the sophisticated appearance; it's easier than it looks. Get the DIY.
9. Incorporate text.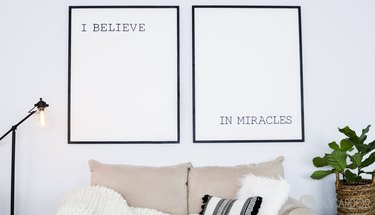 Do you have something to say? Let your art display a mantra or quote that inspires you by showing it off in an oversize graphic minimalist project. Get the DIY.
10. Muted colors for the win.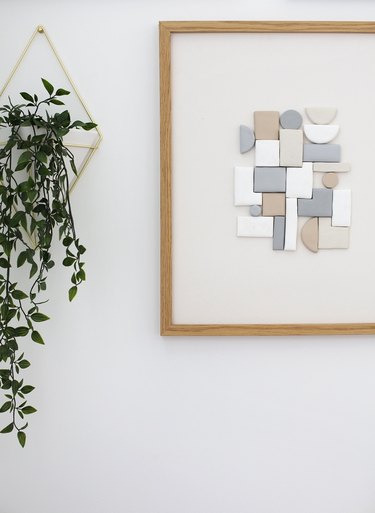 Abstract three-dimensional art takes a decidedly earthy bent when composed with muted colors. This minimalist DIY uses a combination of geometric and rounded shapes to keep the look approachable. Get the DIY.