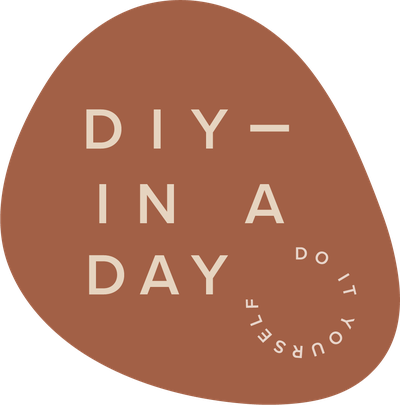 DIY in a Day brings you step-by-step instructions for easy projects that will spruce up your space — within 24 hours (or less!).
Making home decor pieces is a favorite type of DIY project: from artwork to hanging shelves, we just love it. Adding handmade pieces to your home is such a special touch to interior design, don't you agree?
These DIY wind chimes are made from air dry clay. If you haven't used this type of clay, now is the time! It is easy to use and dries so quickly. We love using this medium for other craft ideas like this clay project.
So, time to get crafty. Read more for all the details in this fun and easy step-by-step tutorial.
Things You'll Need
Small bowls, 8 (We used 2-ounce bowls, but you can use any size you wish)

Sanding block
Step 1
Roll out the air dry clay 1/4 inch thick .
Step 2
Cut clay into a circle (around the bowl).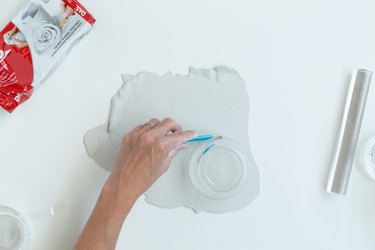 Step 3
Press a hole into the center of the clay circle.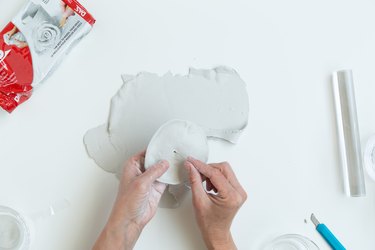 Step 4
Press the clay circle into the bowl and allow to dry overnight. After it's dried, smooth the edges of the clay on the side of bowl.
Step 5
Gently sand the edges of the clay bowls once they have dried completely .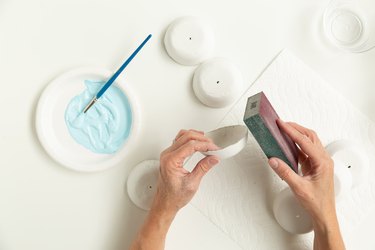 Step 6
Paint the clay bowls with craft paint. We chose this blue color to make a colorful wind chime, but you could use a terra cotta, white, black ... really, any color that matches your decor!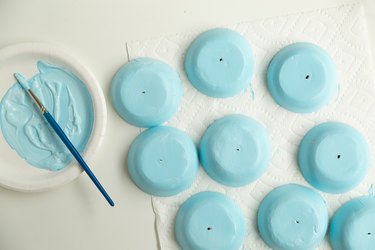 Step 7
Use twine to thread the clay bowls together. (You could also use fishing line.) Tie a few knots on the twine and then thread through the hole. You can add a bit of hot glue if needed.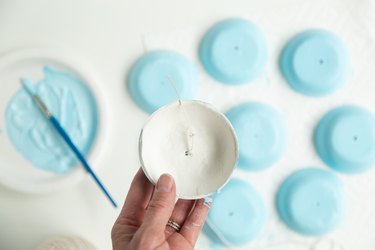 Step 8
Continue adding the clay bowls, leaving about two inches of twine in between.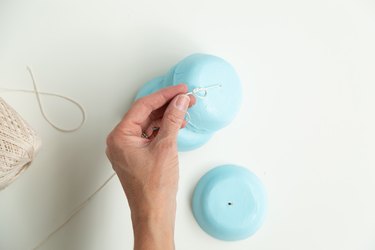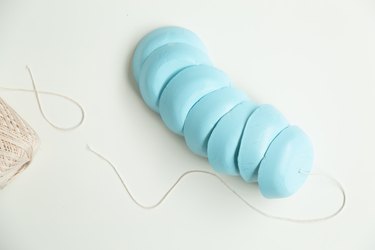 And you're done! Hang your beautiful wind chime in your home as a wall hanging or in your garden as pretty garden decor.