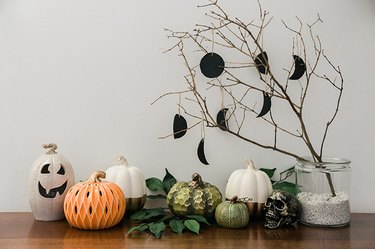 Follow the phases of the moon all throughout October with this adorable set of air-dry clay Halloween ornaments. It's the perfect centerpiece for your holiday buffet or dinner table this season. Oh, and did we mention there's a printable template involved? This tutorial really is as easy as can be.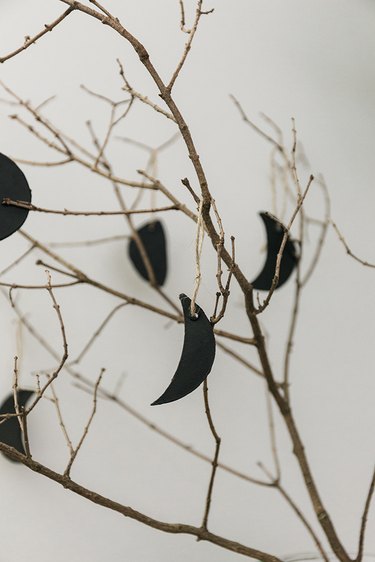 Things You'll Need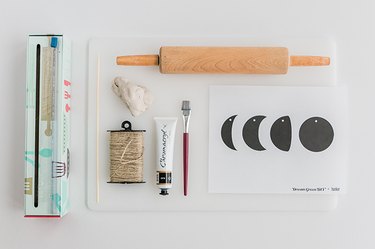 Step 1
Roll out the clay to roughly 1/4-inch thickness using a rolling pin.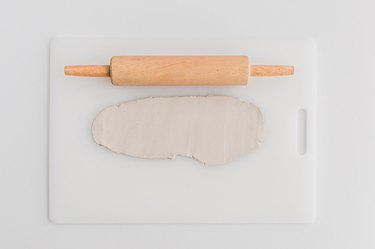 Step 2
Download and print the moon phases template. Cut out the individual shapes, and then lay them on the rolled-out clay. Lightly trace the shapes onto the clay using a skewer or toothpick, and punch a small prick through the white circle printed onto the paper — this will later help you create a hole for hanging. To complete the full phases cycle, make sure to reuse the three sliced moon shapes (everything but the full circle) a second time. You should be left with seven traced moon shapes.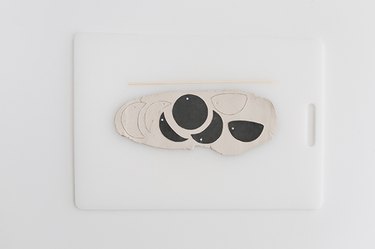 Step 3
Fully cut out the shapes from the clay using your skewer or toothpick, and open the hanging hole wider so you can later fit a piece of twine through it. You may discard the leftover clay or wrap it up in plastic to use in a future project. If needed, wet your finger with a bit of water and rub gently along the edges of the ornaments to smooth them out.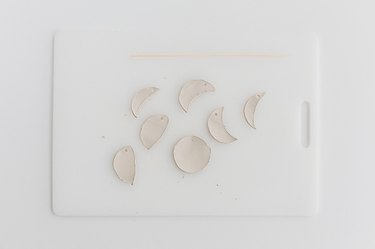 Step 4
Lightly cover the finished clay ornaments with plastic wrap, and let them sit overnight. Come back the next day and remove the plastic wrap, then let them sit uncovered for another 24 to 48 hours until the clay is completely hard and dry.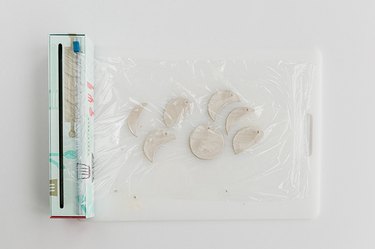 Step 5
Paint both sides of the clay ornaments using black acrylic paint. Allow them to dry completely for several hours.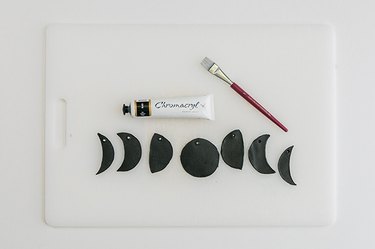 Step 6
Cut the twine into individual strands, roughly 9 inches in length. Knot the twine hangers through the holes you made in the ornaments, pulling the knots down behind the moon shapes afterward to hide them from view.
Step 7
Place a found tree branch in a jar filled with rocks to create the base for your Halloween centerpiece. Loop the finished moon phases ornaments over the branches, then style the scene with faux fall greenery and ceramic pumpkins to complete the look.