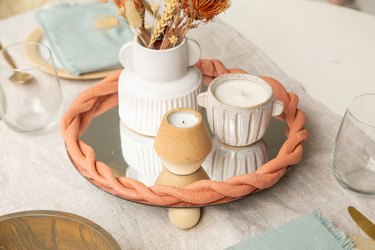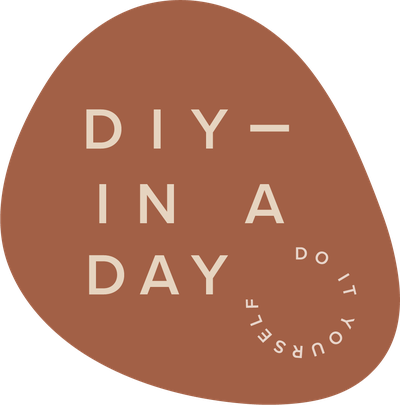 DIY in a Day brings you step-by-step instructions for easy projects that will spruce up your space — within 24 hours (or less!).
We have been eyeing mirrored trays at home stores lately and wanted to figure out how to make one of our own. All you need are a few craft store supplies and you're good to go. We added wood bead circle pieces on the bottom to elevate the tray. The natural elements of wood with the terra cotta clay give the shiny mirror a toned down look.
Step 1
First measure your mirror. We used a cord to measure the length of clay needed to fit around the mirror. For this 12-inch mirror, it's about 38 inches.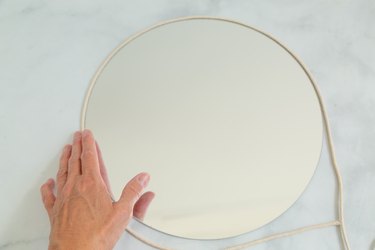 Step 2
For this tray, we used one pound of clay. Begin by rolling the clay in your hands to "warm" it. Then start rolling it out on a wax paper surface. You will essentially want two long "snake" pieces of clay, roughly 38 inches per piece.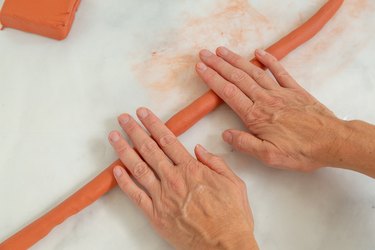 Step 3
Take the two rolls of clay and twist together carefully. Pinch at the ends.
Step 4
Form a circle that will fit around the edges of the mirror and attach the ends of the clay together. You can use a little bit of water on your finger tips to smooth the clay. You do not have to do this if you are going for a more natural look. Allow to dry for 24 hours.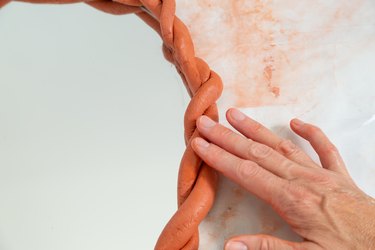 Step 5
Use E6000 glue (or hot glue gun with gorilla glue sticks) to adhere the wood circles to the bottom of mirror.
Step 6
Use E6000 glue to adhere the clay to the mirror.