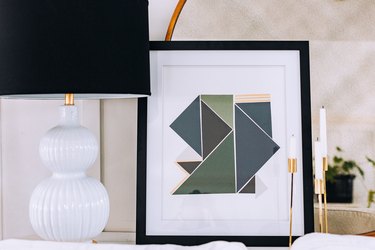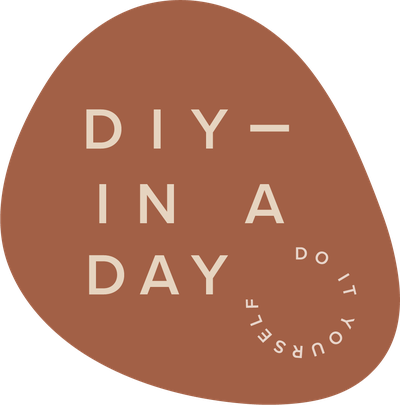 DIY in a Day brings you step-by-step instructions for easy projects that will spruce up your space — within 24 hours (or less!).
Scandinavian art originated in the Nordic countries and usually contains minimalist, geometric shapes. You might think that this type of art would be boring, but combining various patterns, shapes, and colors together can create a striking design — and you can create your own design with whatever colors and patterns fit your decor. The best part about this DIY is how easy and affordable it is to make. Plus, the sky's the limit when it comes to the various shapes and configurations you can create.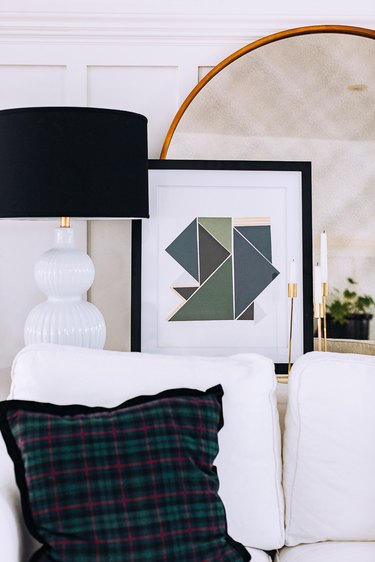 Things You'll Need
Washi tape (optional)

Scissors or utility knife

Ruler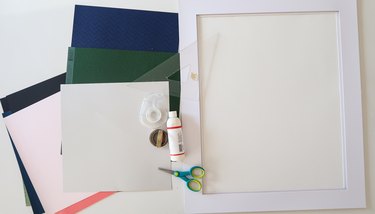 Step 1
Choose your desired shape and color combinations, and then cut out several shapes in various sizes and colors.
For this project, we used simple triangles.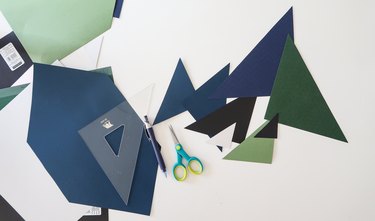 Step 2
Cut poster board or background paper to the appropriate size of the frame.
TIP: Place a frame mat over the board or background paper so you know exactly how the art will look behind the frame.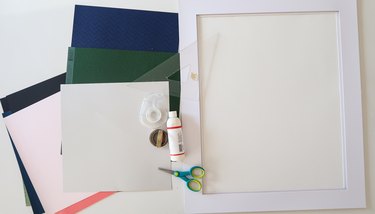 Step 3
Arrange shapes until you are satisfied with the configuration.
Step 4
Decide your final design and arrange so it's centered within the frame.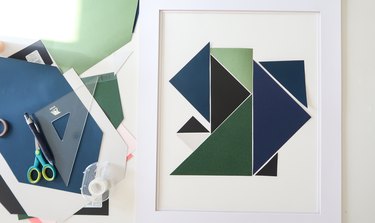 Step 5
Apply adhesive to the back of the shapes and then glue them onto the poster board.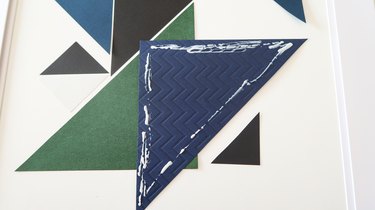 Step 6
Enhance your art with washi tape.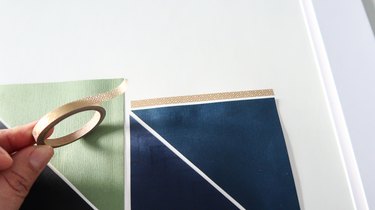 Step 7
Place the artwork behind a glass frame.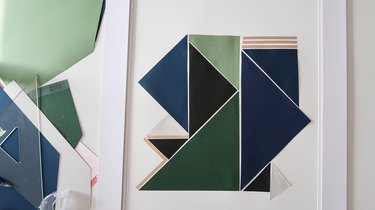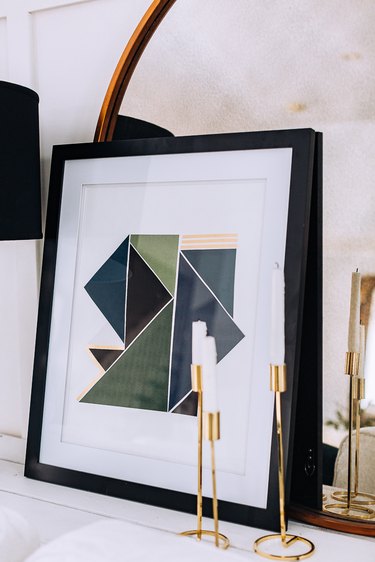 This piece is approximately 27 inches high, but you can create something much bigger or much smaller, depending on the space you're trying to decorate.