Pinterest has become a go-to online destination for drool-worthy interior design inspo, no matter how specific your aesthetic. We've culled some of our favorite Pinterest-y home decor projects to give you an easy excuse to humble brag about your DIY skills. From cast concrete planters perfect for succulents, to an ink-to-wood photo transfer tutorial, our easy-to-make project ideas are destined to be board-bound.
1. Copper Clothing Stand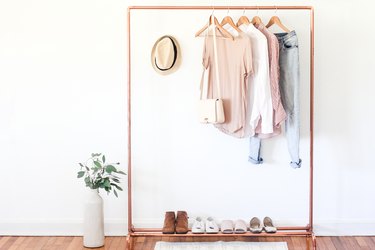 2. Raised Copper Pipe Stand
Copper is definitely having its moment. Your living room needs this DIY plant stand that uses only a few pieces of copper pipe and joints.
3. Hanging Wall Art Using Dip-Dye Yarn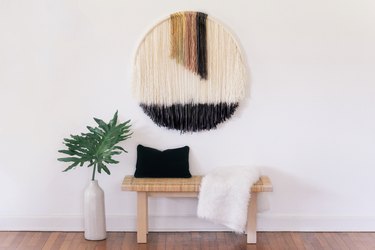 Go ahead and tap into the oversize art craze that is totally trending on Pinterest right now with our DIY wall hanging art. Hula hoops are involved, so get ready.
4. Free-Standing Plywood Magazine Rack
Not to play favorites, but this might be one of our top tutorials to date: the free-standing plywood magazine rack counts thrice for being easy, on-trend, and actually super useful.
5. Leather Handled Vase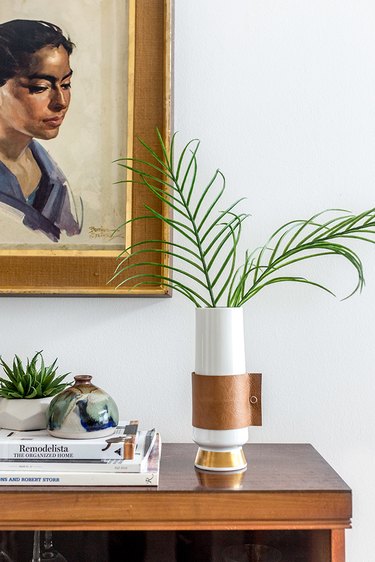 You don't have to buy anything new in order to complete a Pinterest-worthy project, and as proof we offer our simple leather handled DIY vase.
6. Terrazzo Table
For an artful place to rest your coffee out on the patio, try this terrazzo table DIY using concrete and mosaic glass.
7. Transfer Ink to Wood
Here's a fun one: transfer your best prints onto wood to showcase your picture perfect moments in a manner that's worthy of their novelty with our easy tutorial.
8. Concrete Planter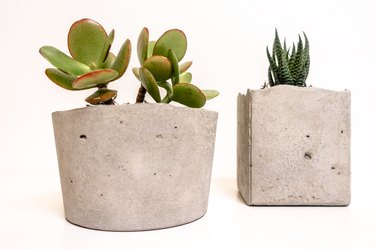 9. Midcentury-Inspired Plant Stand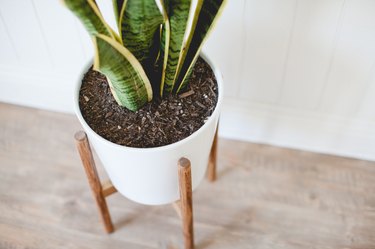 Love that midcentury look? Luckily this project doesn't require any previous woodworking knowledge, but might make you feel like an actual woodworker afterward.